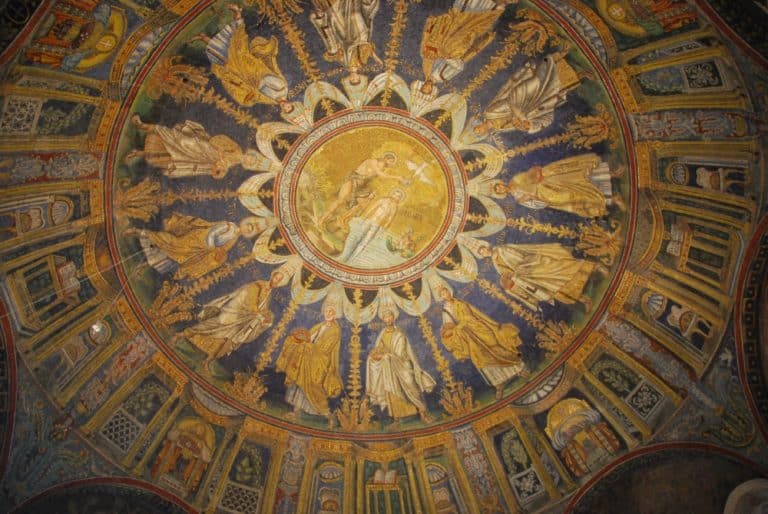 [ Feb.2015 ] This ceiling is in Baptistry of Neon, the oldest building in Ravenna in Italy.
This is the picture of Christ being baptised by John the Baptist in Jordan River (it says Jordan).
It is very well depicted that he is in the river, isn't it.
This baptistry was built at the site of Roman bath.
The building is octagon.
That is because 8 is the number of the day after the 7days of Creation and the day of the resurrection, so it is the symbol of the eternal life.
There is Archiepiscopal Museum nearby.
Here unfortunately we were not allowed to take photos.
There was a gorgeous chapel inside full of beautiful mosaic.
A group of adult art history class was going on there.
Those participants were all middle age to eldery people and they were listening to the expert's explanations attentively and asking a lot of questions.
If you live here, there would be no problem to find the subjects.