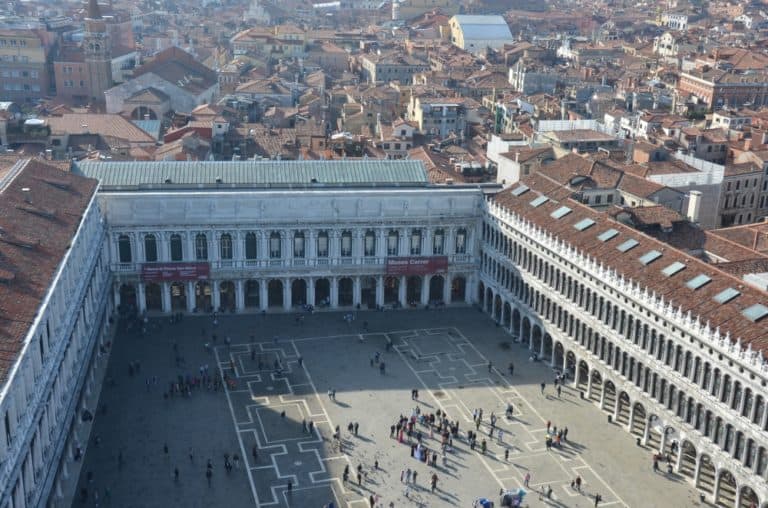 [ Oct.2015 ] We decided to go up the Campanile soon after we left our luggage in the hotel near Piazza San Marco.
It is a tower whose height is 98.6 metres, but there is a lift, so the elderly people can go up, too.
The weather was fantastic and the view was wonderful.
The Campanile was built in the 9th century, but the current style was established in the early 16th century.
It suffered many times from fire, lightning and earthquakes and so on and they had to restore it each time.
The current tower was built in 1912 after it collapsed a few days after people found some cracks in 1902.
Fortunately, nobody died when it collapsed, apart from the caretaker's cat.
Apparently, people have built similar towers all over the world.
One of them is in Piran, in Slovenia, which was built in the early 17th century.
I did not notice it when I went there, but in fact it is similar.