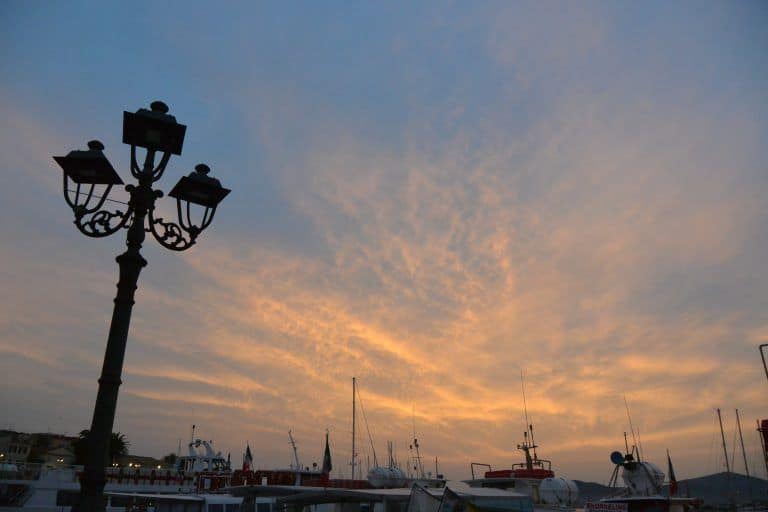 [ May 2018 ] On the first day of our stay in Alghero in Sardinia in Italy, we went out for a walk in the evening.
We walked from the old town to the seaside and found a couple selling accessories on a table.
The goods they were selling reminded us of the markets in Buenos Aires in Argentina.
We stopped and started chatting with them.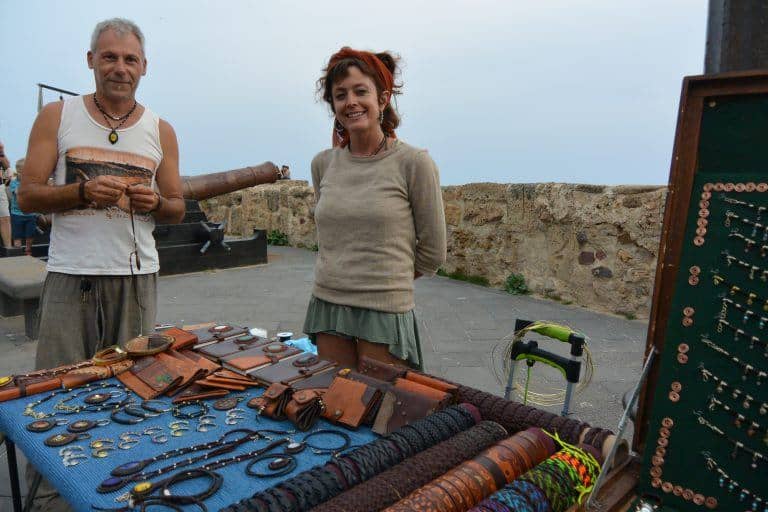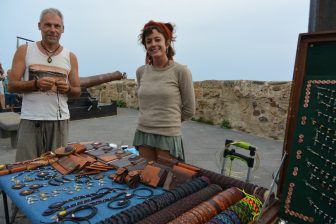 I was asking about the names of the stones and so on and found out that the good looking woman was from Chile.
Her grandfather was from Chiloe Island.
Apparently, she used to have a stall in the Lecoreta Market in Buenos Aires.
She does the metal work and he does the leather work.
A yellow stone, which was a younger amber from Chiapas in Mexico, where they are trying to be independent, caught my eye.
It was not completed, so he did the work for me to put some straps on.
During this work, we continued chatting.
They used to travel between Europe and South America looking for summer, the best time for them to sell their goods.
Because they had a child, they needed to settle and chose to stay in Alghero.
He told us that he liked the voice of the singer that was singing at the nearby restaurant at that moment, so I said "You are lucky to be able to work in this lovely environment with the nice music and the lovely sea behind you".
Then he said "Yes, summer is good, but winter is a great trouble for us" and started telling the story of their life.
They were probably facing their mid-life crisis after having enjoyed the freedom of a vagabond.
The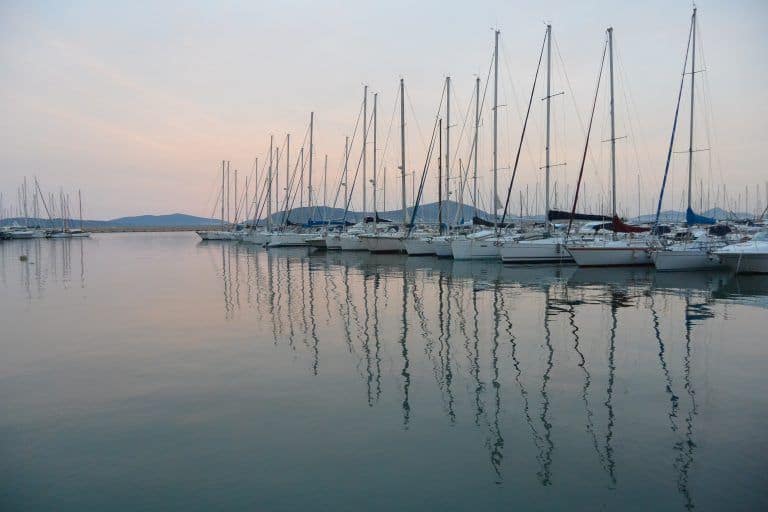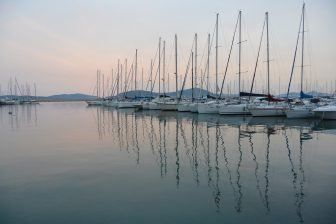 woman was smiling and said "He is always crying".
She seemed to have the stronger nerve.
After enjoying chatting and shopping, we moved on to the port where we could take some beautiful photos of reflections of masts against the sunset.
Then we looked for a place where we could have a light dinner.
The place we came across was a restaurant for Pintxos.
Pintxos are a type of food from the Basque region in Spain and are like canapes.
Unfortunately, I cannot remember the name of the restaurant, but we enjoyed their Spanish ham, Sardinian cheese and Sardinian wine there.
They were all very good.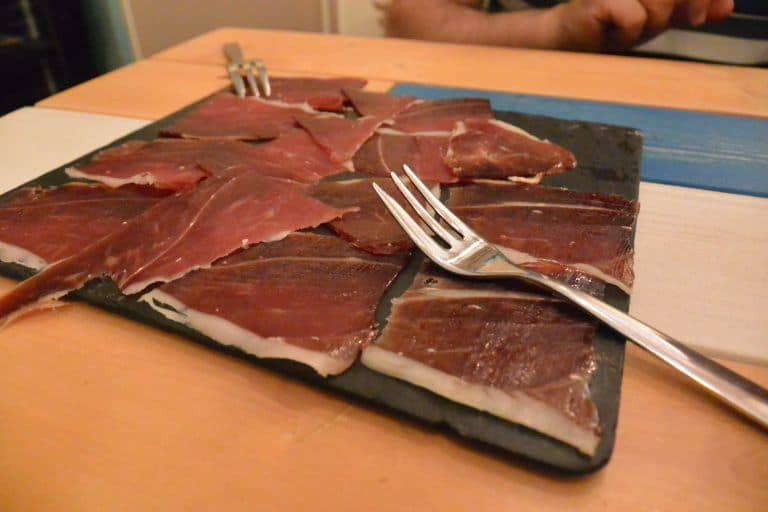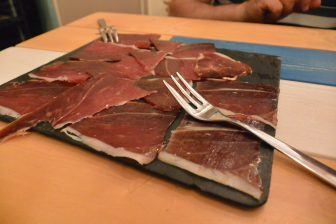 By the way, those people we met, the accessory vendors and the people in this restaurants and so on, were all good at English.
I wonder if this is one of the benefits of the direct flights from the UK.