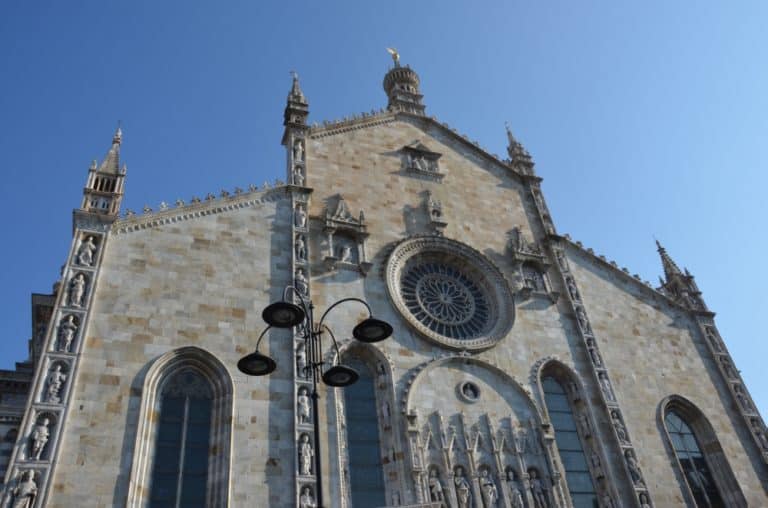 [ Nov.2015 ] The day after we arrived in Como in northern Italy, the weather was fantastic.
Before we got on the boat on the lake, we had a short walk around the town.
This is the photo of the cathedral.
They started constructing it in 1396 and it was completed in 1740.
Como has been famous for its silk industry since the 18th century.
After WW2, they stopped breeding silkworm, but they are still weaving silk using Chinese silkworm and sending it away to the top end fashion world.
We were in Como at a weekend, so they were having a market.
Not only was there foods such as bread and salami, but there were tents of woodwork and accessories and so on.
I found my favourite silversmith who appears frequently around this region, too.
Of course I did some shopping there.