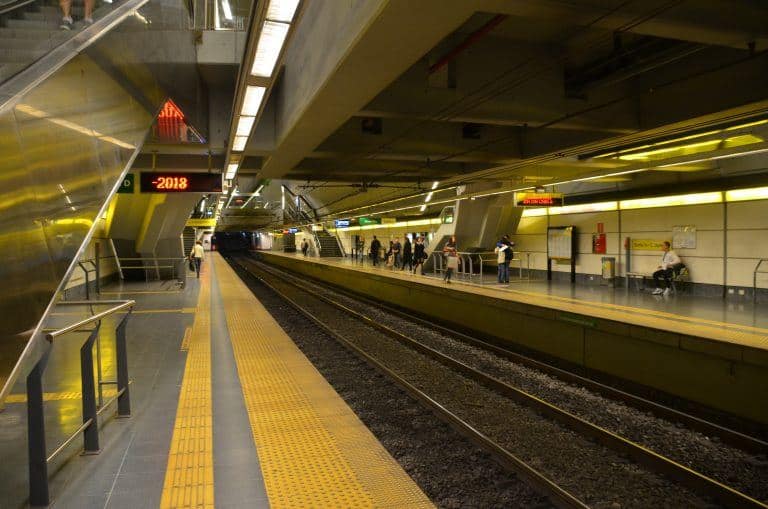 [ Mar.2018 ] It was Sunday on the third day of our stay in Buenos Aires in Argentina.
For me, it was the shopping day I was looking forward to.
Although many of the ordinary shops are closed on Sunday, many open air markets are held in this city.
Last time we visited here, because we could not get our money out from the ATM, I could not enjoy the shopping as much as I wanted, so this time, we were prepared by withdrawing a lot of cash.
Talking about ATMs, some of the machines accepted our card and some did not.
We did not try every bank, but generally speaking, the ATMs of the branches of international banks, such as HSBC or Santander were OK.
But every time we withdrew our money, they charged as much as 204 pesos as the commission, which is about £7, €8 or $10.
By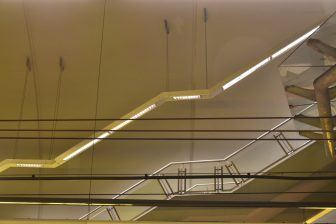 the way, most of the stalls in the markets accept only cash, but if it is cash, they often accept US Dollars, too.
On the day, the hotel people lent us a SUBE card which is used for the underground trains and buses, so we decided to try riding the underground.
This card is the prepaid card like the Oyster card in London and according to the people in our hotel, you can share one card among your group.
Our guide book says that if you want to buy this card yourself, you can do it at the windows of Kiosk or tourist offices and you need your passport or a copy of it.
There were '12 blocks' between our hotel and the nearest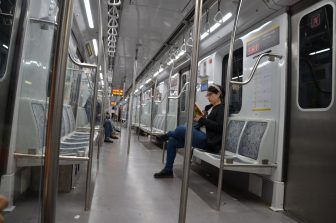 underground station.
In Argentina, they count blocks rather than streets.
12 blocks is quite a long way, but it was a nice sunny day so we walked there.
The underground train in Buenos Aires is not called Metro, but Subte.
The trains were quite normal and there were clear signs, so it was easy to use.
The first destination for us was the market in Recoleta area.
We got off at the last station of the yellow Subte line called Las Haras and walked towards the famous Recoleta Cemetery.
We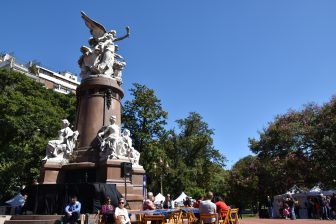 came out to a square after taking a detour through the cemetery, which we had seen last time.
In that square, they were certainly having a market, but it looked different from what we remembered.
They were selling only foods and those foods were all French.
When I looked at some Macarons, I felt like having one, so we bought some as well as cups of coffee to have a rest.
We asked about the craft market we wanted to go to the man at this stall and he said "That is across the street over there, but it is not that great".
Hmm.. for the local people, its reputation isn't brilliant,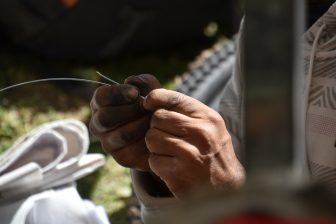 then.
For me, someone is really quite fond of semi-precious stones, the market is the exciting place, though.
This time I bought some jewelleries including the fossil coral.
I had it made into a pendant on the spot.