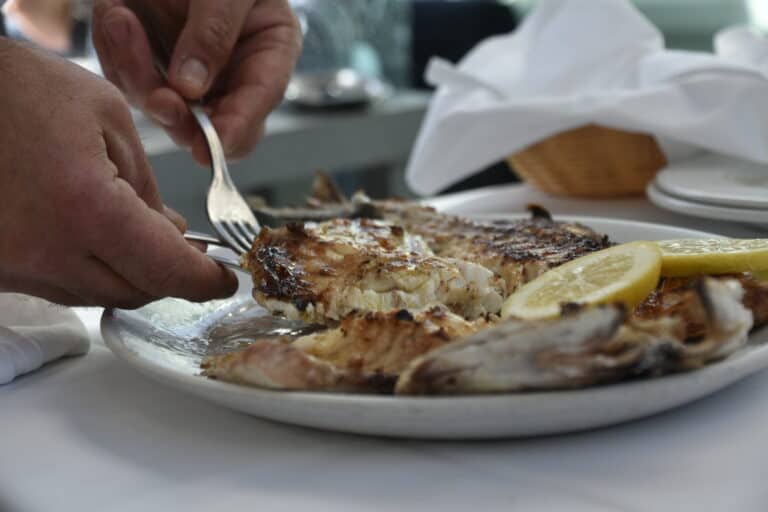 [Jan. 2022] We went to eat seafood to Matosinhos in the suburbs of Oporto, Portugal.
Matosinhos is a seaside port town about 10 kilometers north of Oporto.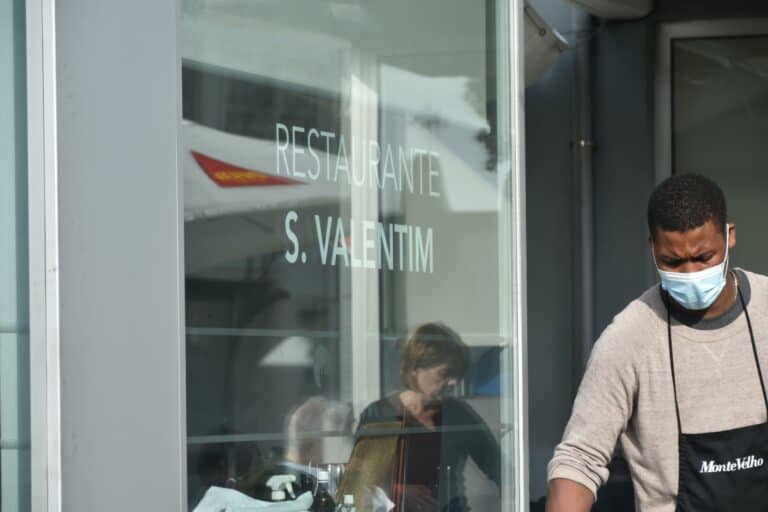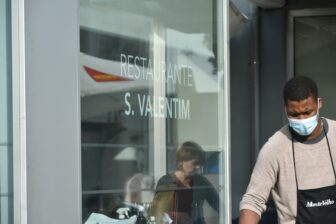 At first, we were planning to go to the seafood district on the opposite bank of the Douro River in Oporto, but the taxi driver we got on the day before said, "I like Matosinhos better than that."
So we decided to go there.
And we had the driver of this taxi come to pick us up.
Matosinhos has a single street called R. Herois de Franca, which is lined with many seafood restaurants.
Every restaurant seemed to be grilling fish outside.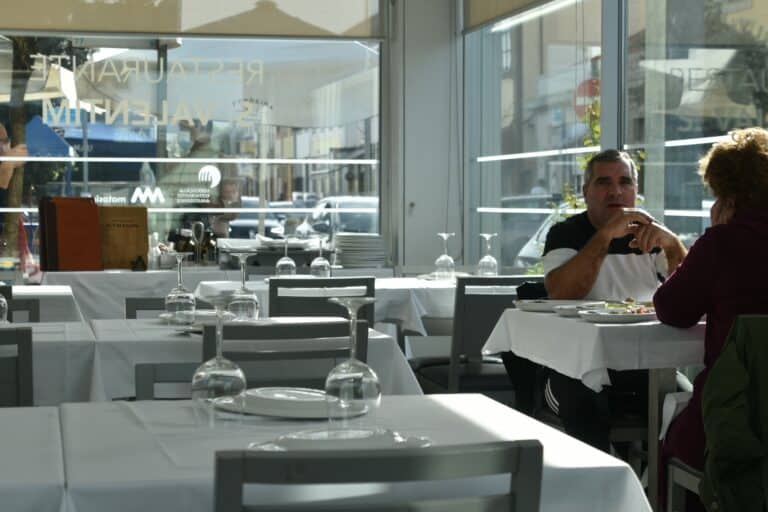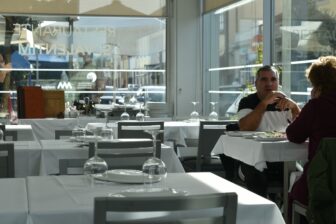 I noticed that many of the people who were cooking were black.
The driver took us to one of the restaurants in this street, S. Valentim, saying that it was his favourite.
A glass-enclosed container was set up outside the main building, and inside it, tables with a pretentious atmosphere were lined up.
It was still vacant when we entered before 1 pm, but by the time we left it was full and there were even people waiting outside.
As usual, cheese and olives were served without us ordering them as the starter, but we ordered an octopus salad on top of it.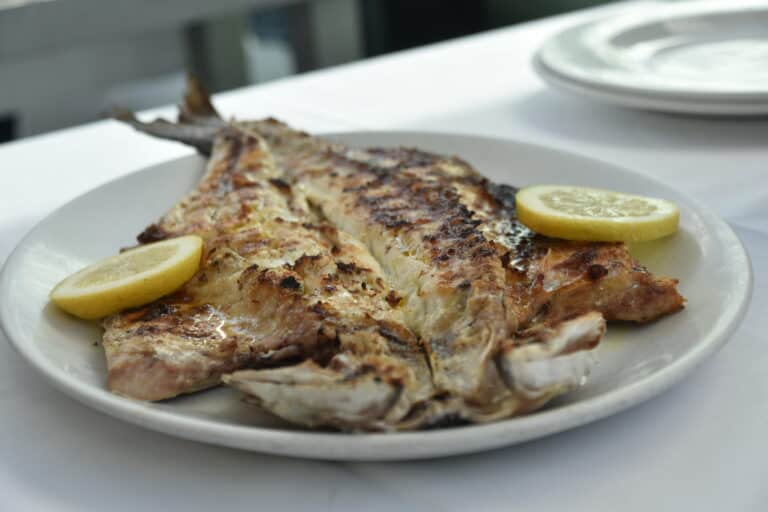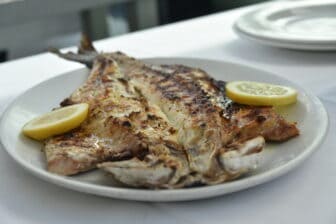 The appearance and seasoning of this salad was the same as the octopus salad we eat in Italy, only without potatoes.
For the main, we had  one big sea bass which was opened and grilled, and we shared it.
Before grilling, the waiter brought the fish to us and asked if this was okay.
The meat of the fish was firm and it was very delicious.
Garnish was potatoes and cabbage.
The cabbage tasted buttery and I liked it.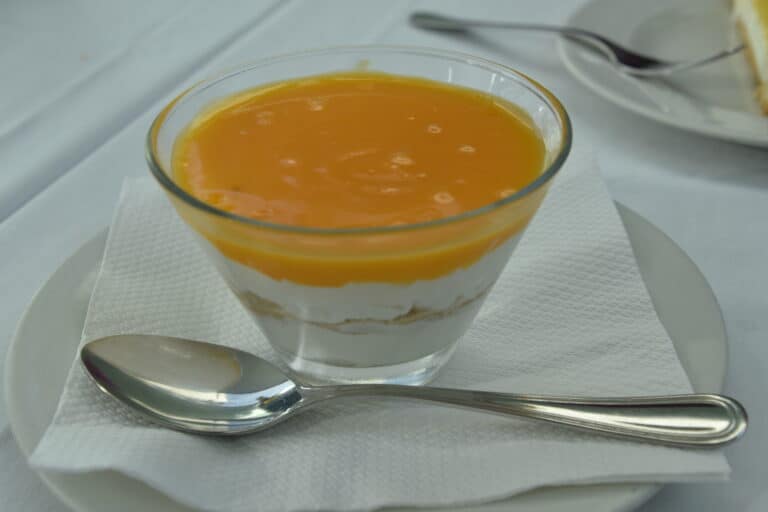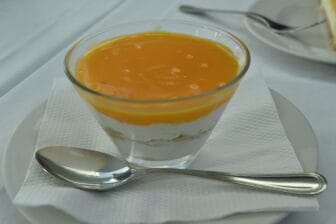 For dessert, my husband chose a lemon tart and for me, a cream-filled sweet, named "Sky Nata".
The yellow bit on top was an egg.
It's very delicious, but it's a little too heavy and I couldn't enjoy it at the end.
Adding a bottle of wine and coffee to this, the bill was € 88.50.
I was satisfied with these foods, so I felt it's a reasonable price.
After the meal, we took a walk around the area.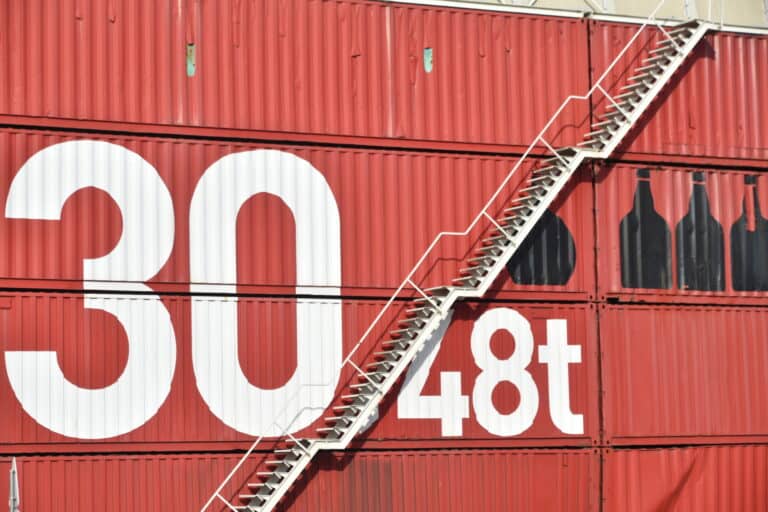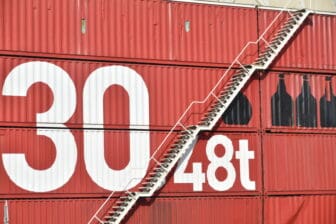 Matozinhos, at least where we walked, was an industrial area and it was not beautiful at all.
After walking around where containers and metal were piled up, when we returned to the original road, there was a park, but that was it.
If you look for more, there may have been a nice-looking street, too.
The taxi driver came to pick us up at 3 o'clock and returned to Oporto.
The round-trip taxi fare was € 50, which was pretty much what I expected.