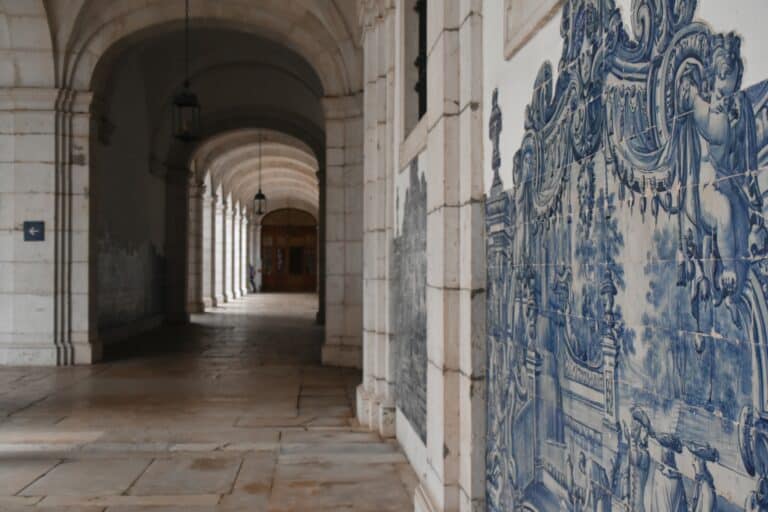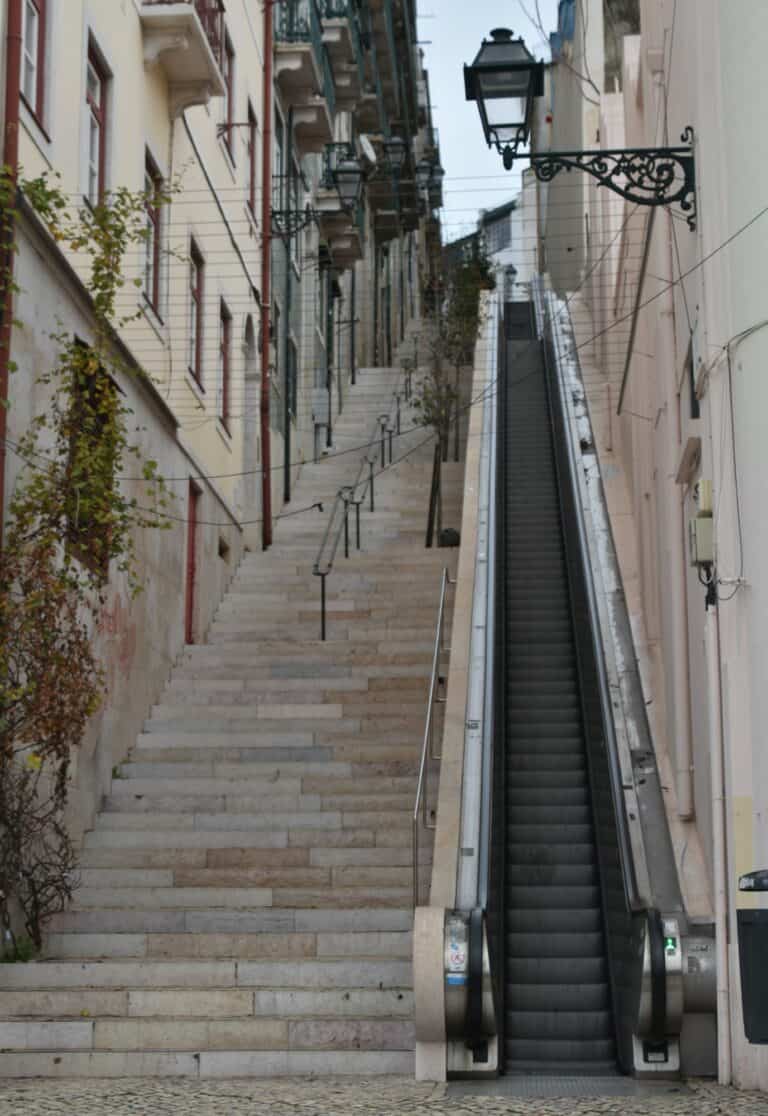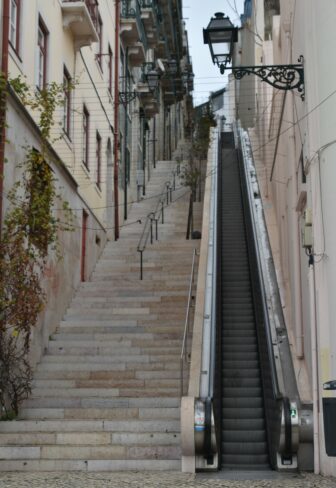 [Dec. 2021] From Martin Moniz, the last stop of tram number 28 in Lisbon, Portugal, it turns out that the monastery of Sao Vicente de Fora, which I wanted to go to, is a 15-minute walk away.
We walk a lot during our trip.
Immediately after we started walking, relying on the map on my mobile phone, we encountered a long escalator.
In the rugged Portuguese towns, there are outdoor escalators in addition to funiculars and elevators.
It was a street with two long escalators in a row, but one wasn't working.
So we climbed the stairs next door.
After climbing up, downhill.
I guess that people born in such a rugged place always feel the town in three dimensions.
This area seems to be a district with many immigrants, and there was a corner where dark-skinned people hung out.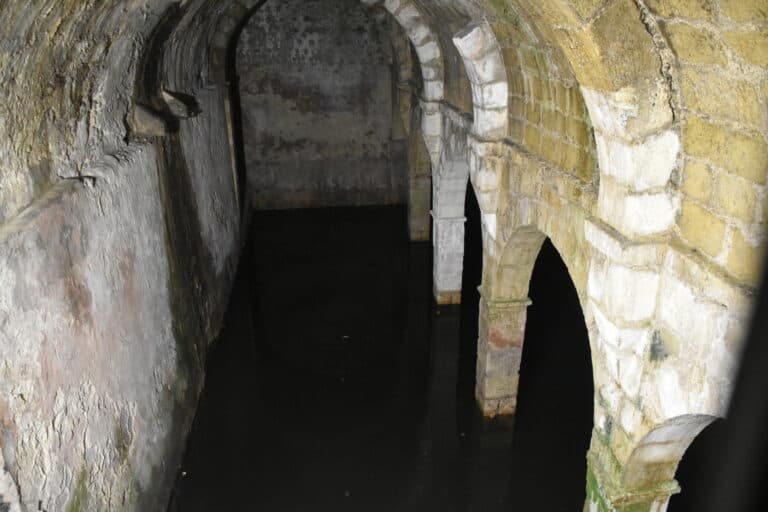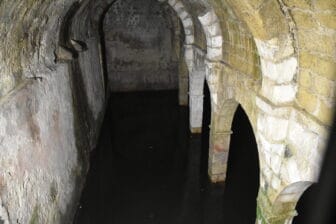 According to the map, it seemed that a shortcut was to take the road where those people were, but when we, the innocent tourists with the cameras dangling around our necks, passed, we had a feeling that it would cause an incident, so we detoured.
Then, it went uphill again and finally arrived at the target, Sao Vicente de Fora monastery.
The entrance fee was 5 euros.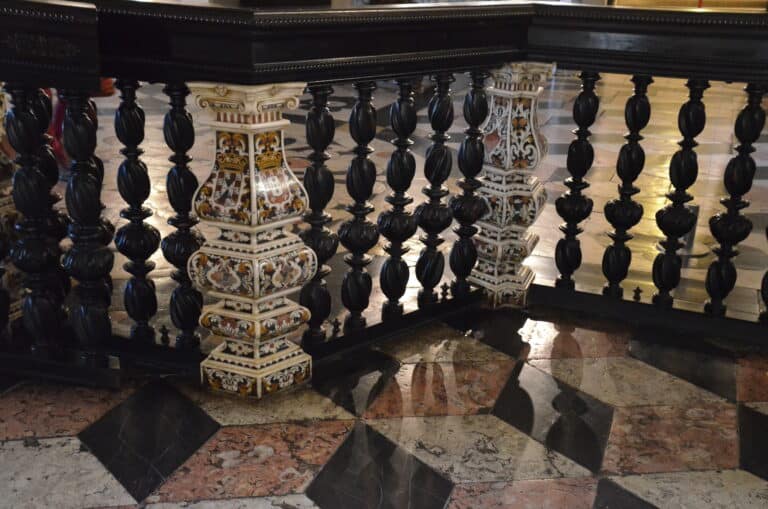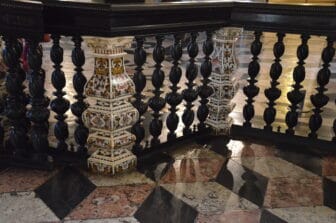 According to the pamphlet we received there, the monastery was founded in 1147 as a result of the first King of Portugal, Afonso I, promising that "if Lisbon can be regained from Islamic forces, we will build a monastery dedicated to St. Vicente".
"De Fora" in the name apparently means "outside", and it was built on the outside of the city wall at that time.
It was subsequently extensively renovated in the 1580s and became the first major Portuguese Manueline building.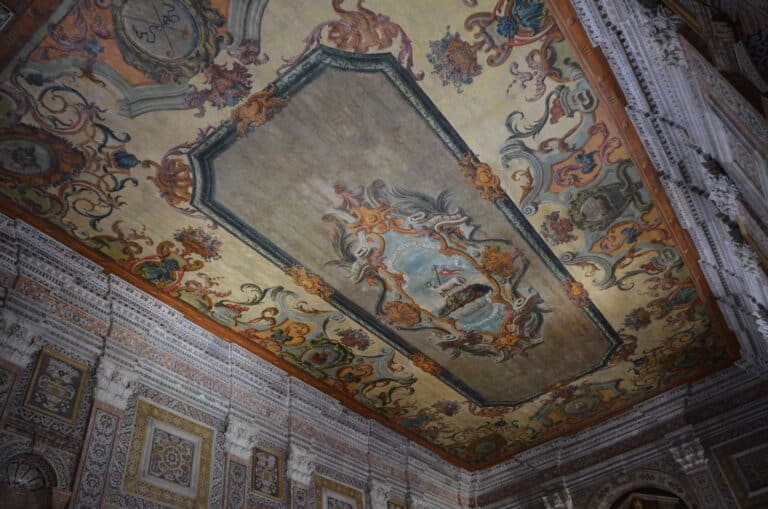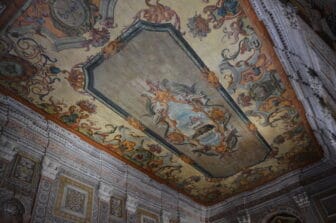 However, many of the marble and tile decorations you see today are from the 17th and 18th centuries.
The first thing that was interesting when we entered was the underground cistern that stores rainwater.
The water is still pooled and it has the mysterious atmosphere.
Some parts are said to be from the 12th century when this monastery was built.
Then, we went to the entrance hall with beautiful marble insets and the majestic cloister.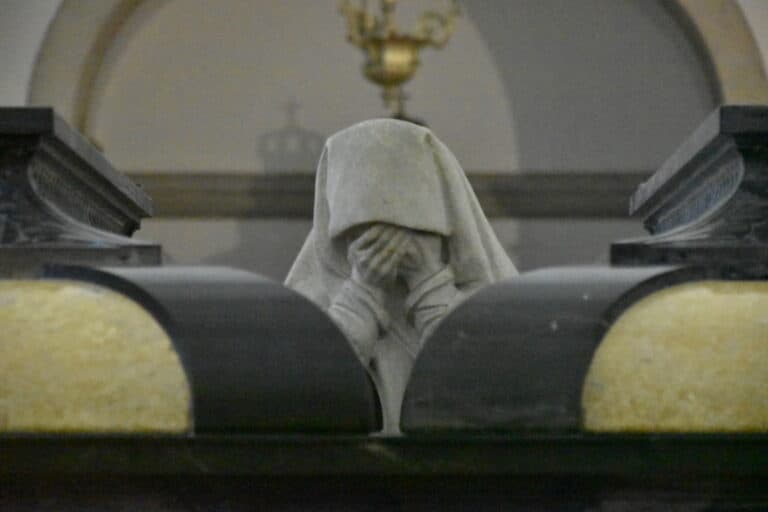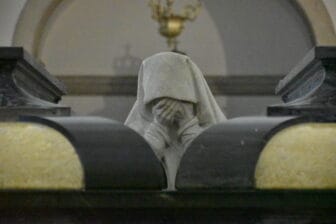 And the sacristy that we almost overlooked was a very beautiful colourful space that should never be missed.
The mausoleum of the Braganza family, the Portuguese royal family, was dim and you could feel a strange presence.
There is a statue of a woman who mourns death here, and although it is beautiful, I felt a terrifying emotion.
The stairs and corridors are full of Azulejos, creating a profound and rich atmosphere.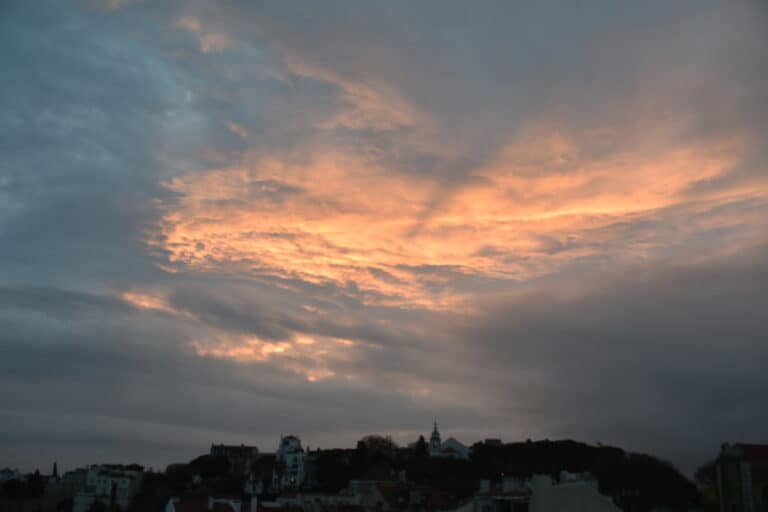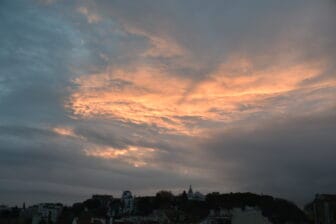 We went up to the church tower through such places.
It was before 5 pm, and it's almost sunset.
The weather was not good and the sunset we saw was a modest one.
When we went out of the monastery, which was really worth seeing, it was already dark.