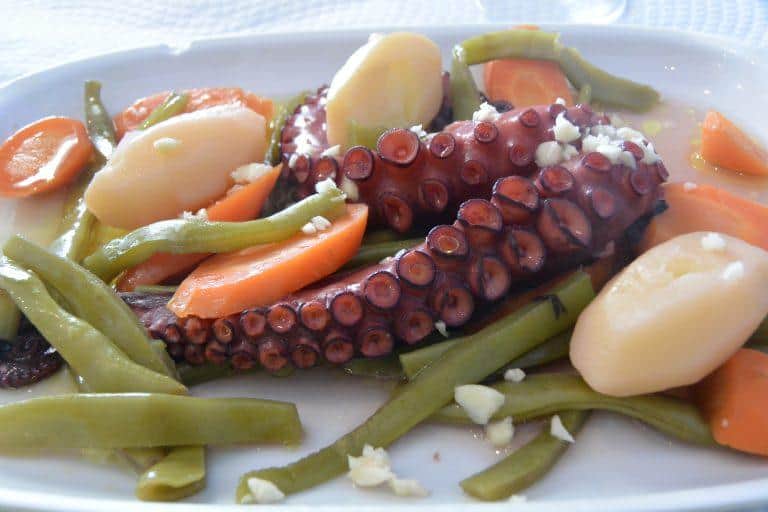 The last destination of our Tuk-tuk tour in the suburbs of Tavira in Portugal was Santa Luzia; a fishing village situated about 5 km west of Tavira.
The Tuk-tuk driver, Tiago told us that this place was not touristy and fishermen's families were living quietly.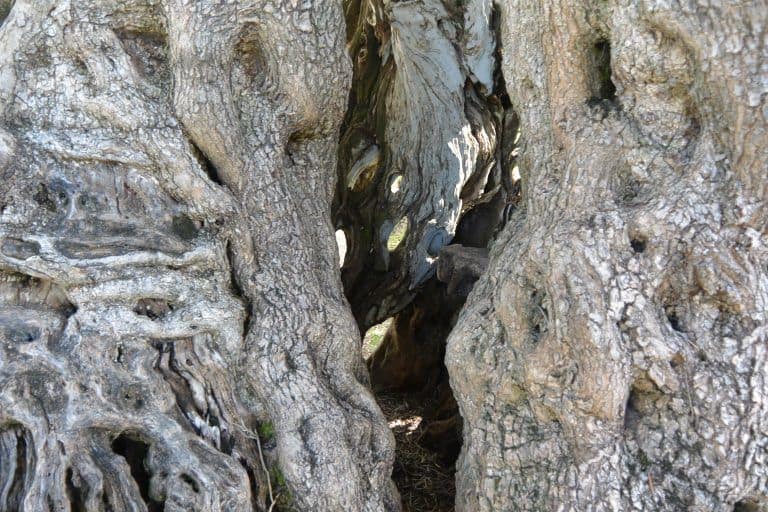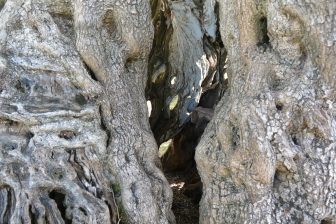 Even so, there was an area of holiday villas inland and we went to see a very old olive tree there.
This one was apparently more than 2000 years old.
Though it was empty inside, it was alive and kicking.
After that we drove along the sea.
In fact it was not the sea, but a lagoon.
The actual sea and the beach to visit in summer time are away from here and you have to take either the ferry or the small train to get there.
The beaches there are apparently not spoiled at all.
I would like to visit there one day.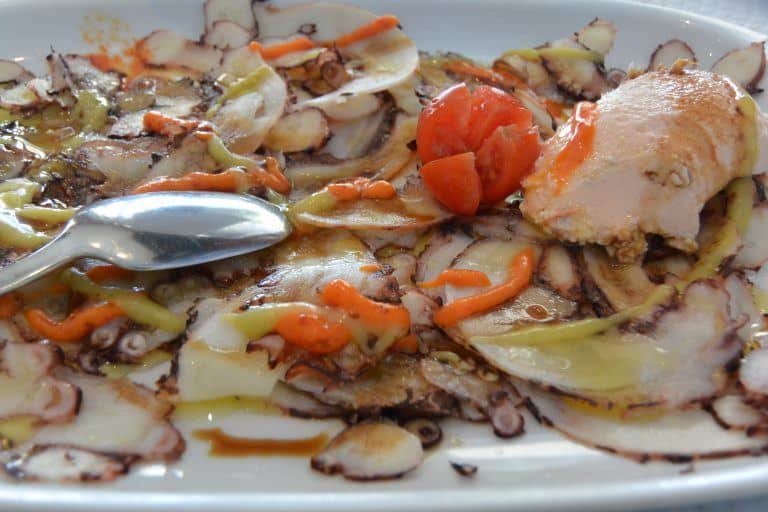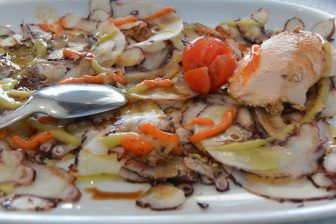 Tiago told us that Santa Luzia is often called 'the Capital of Octopus'.
They have been practicing the old fashioned octopus fishing technique, using clay pots, for generations which is very environmentally friendly.
We like octopus very much, so we asked Tiago to drop us at the restaurant which he recommended called Casa do Polvo.
Tiago himself were to go back home to have his wife's cooking, so we promised that he would come and pick us up after the meal.
The menu in this restaurant was really full of octopus dishes.
I had the carpaccio for the starter and my main dish was the boiled octopus with garlic sauce.
My husband chose octopus cocktail as the starter and the stewed octopus in red wine for the main.
I was impressed to see that they can cook so many dishes just with octopus.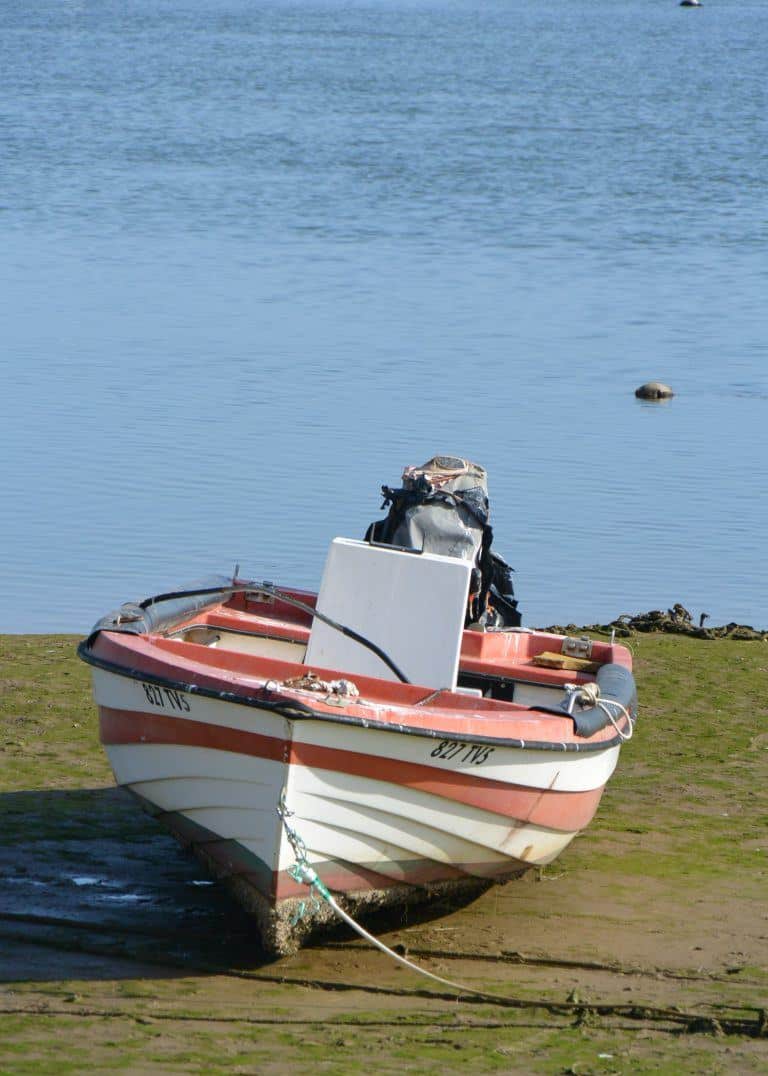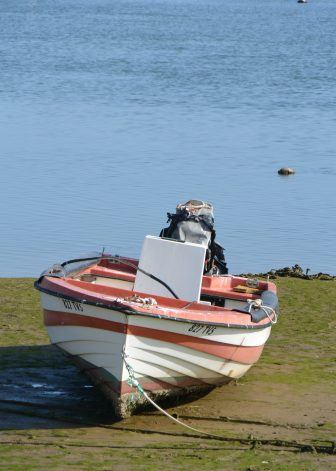 We both were very satisfied with the foods.
The price was 54 euros altogether with a bottle of wine, which was really reasonable.
After lunch, when we were walking around the promenade, taking photos of the peaceful scenes of the moored boats in the lagoon, Tiago's bright yellow Tuk-tuk came.
Because we did not have any dessert in the octopus restaurant, we invited him to a cafe and we had a Nata (egg tart) and coffee.
Then he took us to the hotel in Tavira.
His tour was 22 euros per person and because we liked him, we gave him a large tip.
Generally speaking, even in the touristy areas in Portugal, people are still nice and innocent, so we can travel in peace in this country.
The foreign people living around here, enjoying their retirement are mainly British and German, but nowadays French people are increasingly evident.
It might be nice to buy a house and spend our old age here, I nurtured the dream.
[ Feb.2017 ]