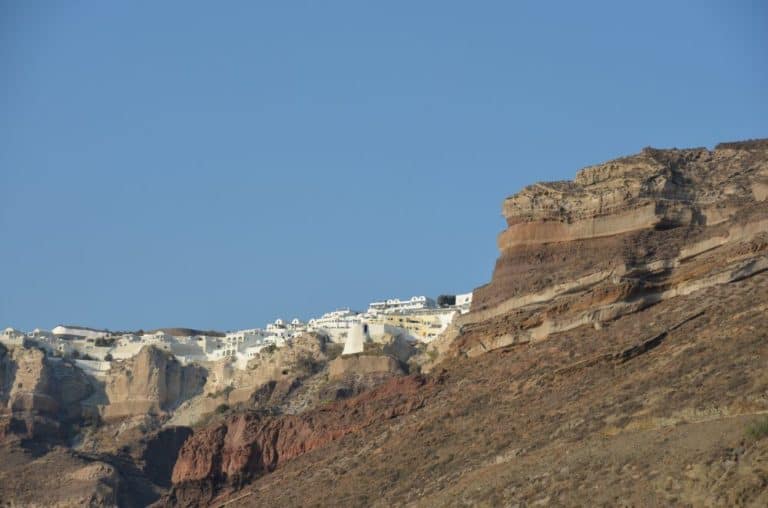 [ Aug.2013 ] In our summer holiday in Greece, next day after arriving at Mykonos, we left for Santorini.
It took about 2 and a half hours by speed boat.
I had been worried about sea sickness, but there was no problem.
Getting out of the boat, I looked up with my mouth open.
I could see the whitish houses far up on the high sheer cliff in front of us.
The stratums of the cliff are very interesting and beautiful.
I heard the height of the cliff is about 300m.
This island was formed apparently by a great eruption of a submarine volcano in the 17th century BC.
It is a world famous tourist destination because of this particular topography and its pretty towns, so it is full of tourists, but I can say this place is definitely worth visiting.