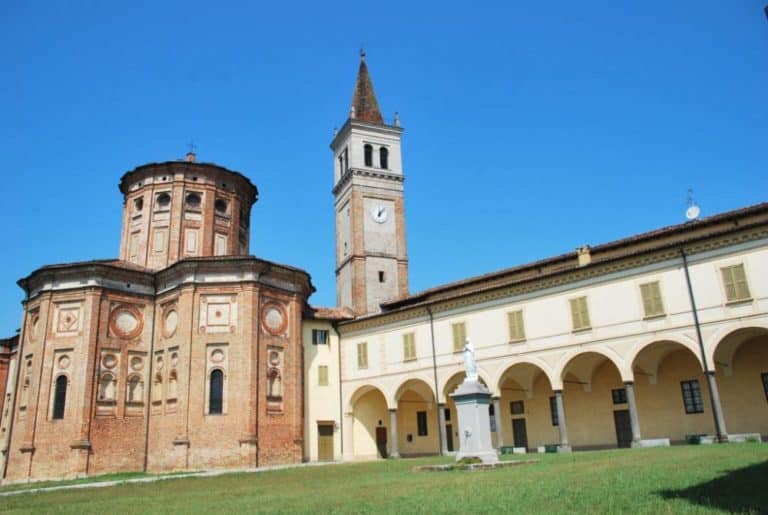 [ Aug.
2013 ] This is a photo of Sanctuary of Santa Maria della Misericordia near Castelleone in north Italy.
We came across this church while we were driving and stopped to see it as it looked gorgeous.
It does not seem very famous, but I found an interesting story: on the 11th May in 1511, Virgin Mary appeared in front of a farmer working in a vineyard and ordered to build a church here.
She went back to the village and told this, but no one believed her.
So she went back to work next day as usual and Mary again appeared.
This time Mary made her mute and crippled.
When a priest touched the farmer who went back to the village with difficulty, the hand of the priest got paralysed.
So next day, the farmer and priest and others went back to the vineyard and Mary appeared again and demanded the church building.
And the hand of priest was cured.
The last time Mary appeared was on the 14th May and finally the farmer's body was cured, too.
So this is the church they built because of this.
We hear a lot of miracle stories that illness or disability were cured, but Mary does opposite, too to persuade people.
Awesome….