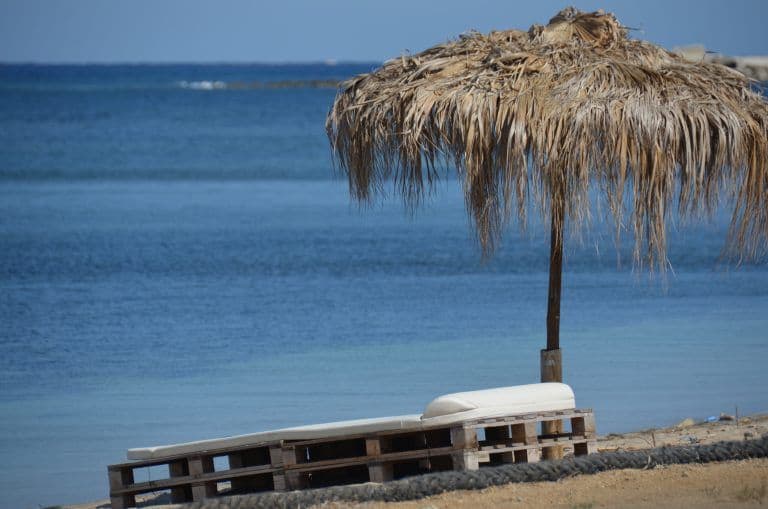 [ July 2017 ] In the small town of Marzamemi in the south of Sicily in Italy, we went on a glass boat trip.
This was our second glass boat this year following the one on Ishigaki Island in Japan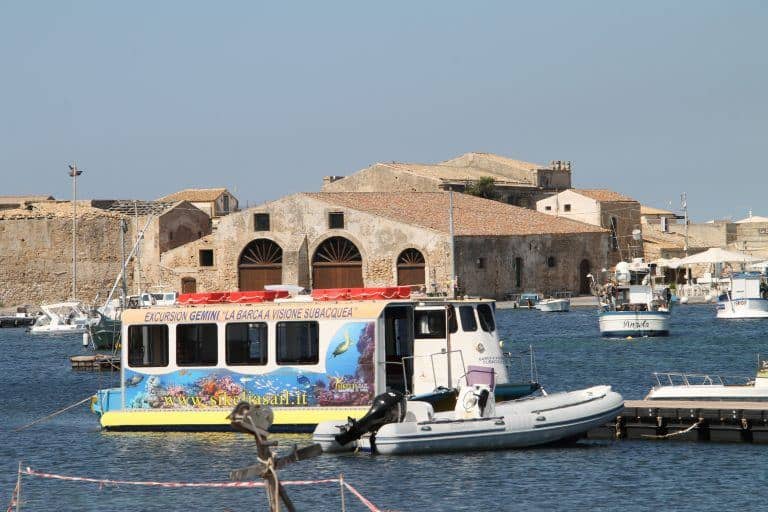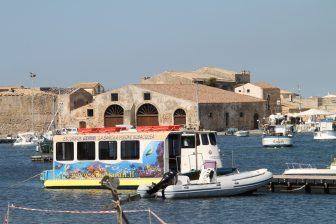 .
Sicily is not tropical like Ishigaki though, so the fish we saw were not colourful.
We learned that the grasses growing on the seabed are called Posidonia and they are not seaweeds but really like grasses on the land, producing oxygen.
The ones washed up on the land help protect the beach, but because they look dirty, tourists dislike them, so people here take them away during the season and when the holiday makers are gone, they put them back on the beach.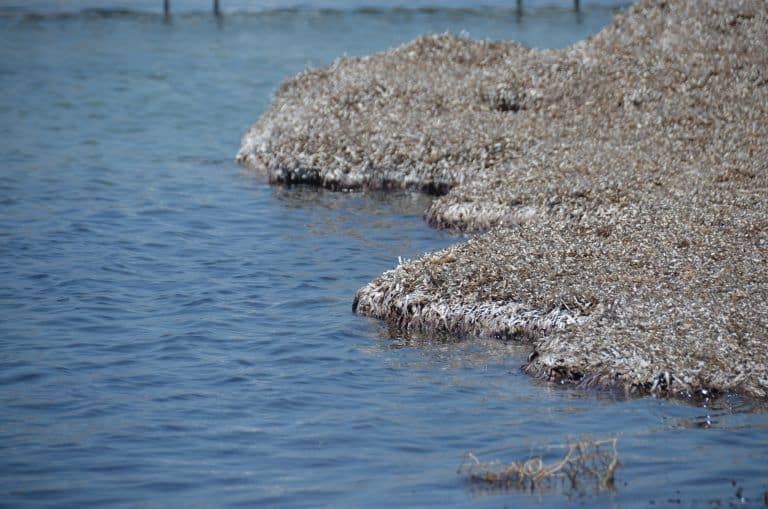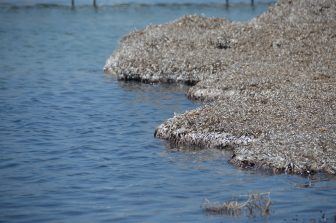 They said that Posidonia produces Iodine, so in the past, children with asthma were encouraged to play with these grasses.
The highlight of the trip was to see the Roman Columns.
They are called 'Roman', but in fact they are from Greece.
It is thought that during the Roman period, while they were transporting these columns from Greece, they sank.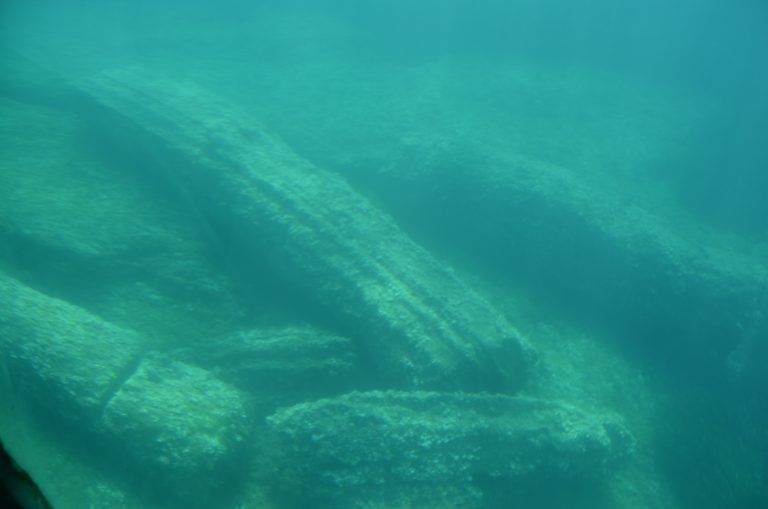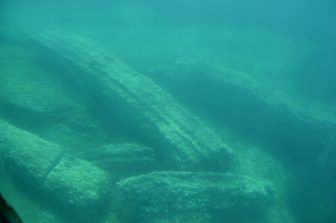 I have a feeling we heard something like that when we were in Greece some years ago.
There were quite many columns.
After seeing them, it was time to swim.
As usual, people went into the sea from the boat.
One person who went first called out "cold!", which made me hesitate a bit, but sitting on the moored boat would make me sick, so I made up my mind and went in.
This time not only me but quite a few people wore life jackets.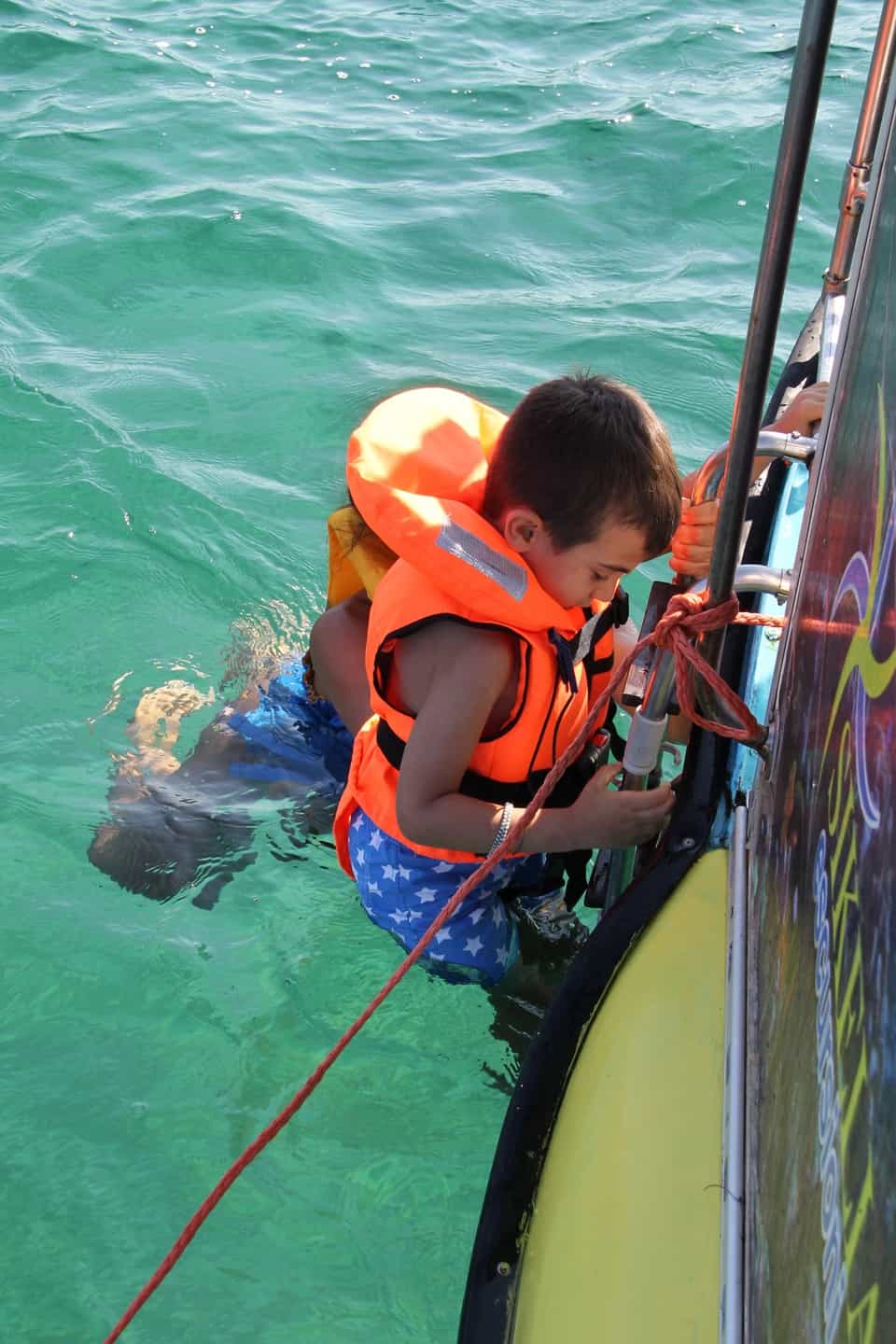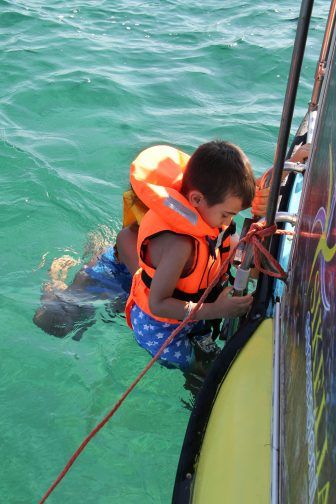 It was cold at first, but after a while it was not too bad as I kept moving my legs and went to the area with the sun.
I enjoyed it very much.
My husband who was taught when he was a child that he should not go into the water within three hours after eating did not go in and kept taking photos.
On the way back from Marzamemi, we passed the town called Pachino whose tomatoes are very famous.
Those tomatoes are not in the perfect round shape, but they are very sweet and we used to buy them when we had a flat near Milan.
I knew that Pachino was the name of the place, but I was imagining it was a small village, but in fact, it was a fairly big city with a population of 30,000 people.
The tomatoes cost about €3 – 6 per kg around Milan, but here apparently they are only 50 cents per kg.
Another thing our guide told us was that the name Marzamemi was from Arabic.
He said that Sicily was ruled by 13 different powers in the past including Arabs.
That reminded me of a fishing town called Marsazlokk in Malta.
Malta is a country with a lot of influences from Arabs, so I wonder 'Marsa' or 'Marza' means fishing village in Arabic, maybe?
This guide whose name we forgot to ask was 64 years old.
Now he is a pensioner and doing this job as a local guide frugally, but when he was younger, he used work energetically in the tourism industry and went all over the world.
When he went to London for work, he had a chance to attend a dinner party which the Queen was attending.
Also at one occasion he was invited to a dinner in the headquarters of the Labour Party which was apparently even more gorgeous than the one with the Queen.