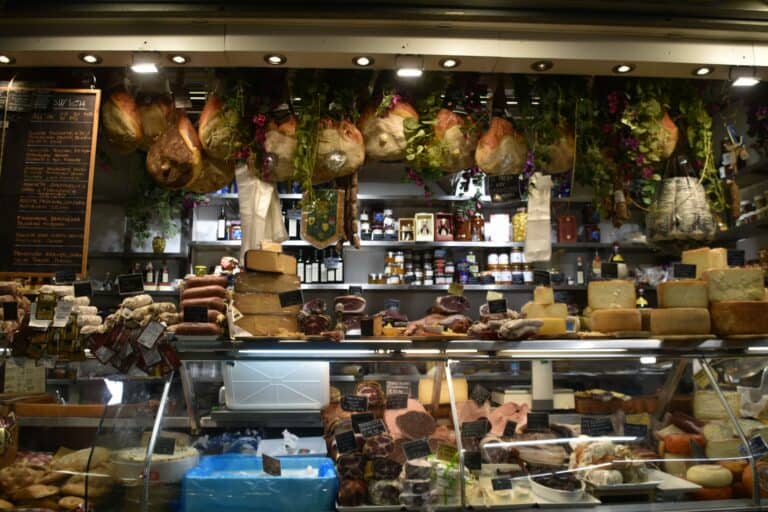 [Sept. 2021] We entered the Central Market in Florence, Italy for the first time.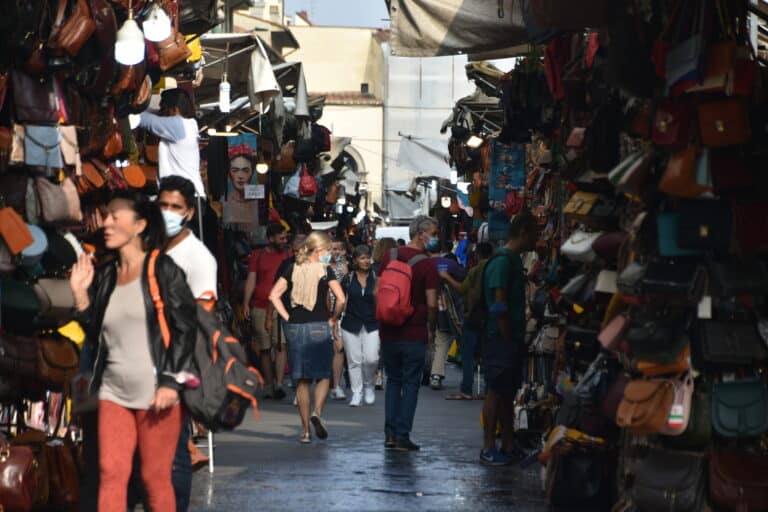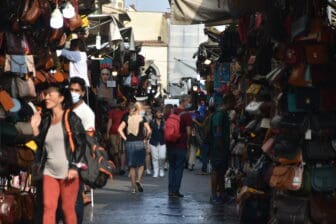 I've been to Florence many times since I was young, but I've never been here because I was distracted by the leather market that surrounds the Central Market.
Every time I came to this town, I visited the outdoor leather market called Mercato di San Lorenzo, and I used to be very satisfied with my shopping.
Actually, we came to this San Lorenzo area for that purpose this time as well, but although there were many stalls, all the items were similar and boring, so we went inside of the central building surrounded by the leather market.
The Central Market was the food market, which was, well, endlessly lined with delicious food.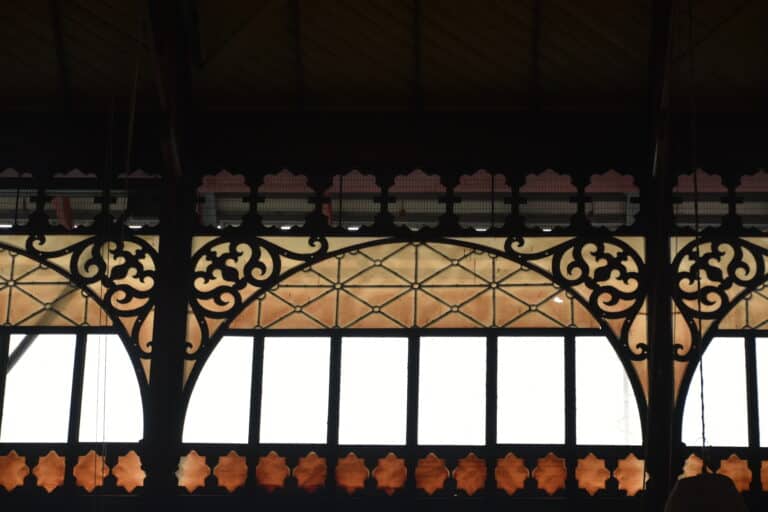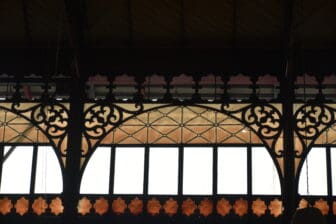 There weren't many people, probably because it was early in the morning, but the product lineup would be comparable to Valencia's central market.
The building itself was also pretty nice and may compete with Valencia in this respect as well.
Apparently, it is the work of Giuseppe Mongoni, who designed the Galleria in Milan.
It's a building from the 1870s.
When we went up to the first floor, we found that it was a spacious food court.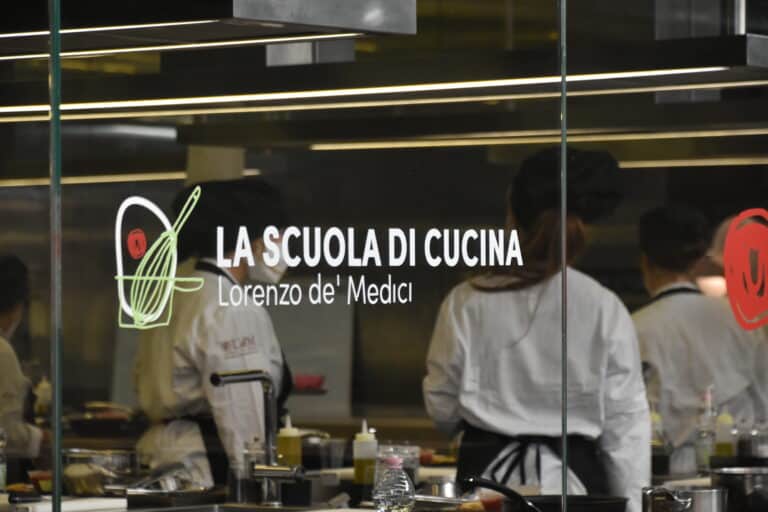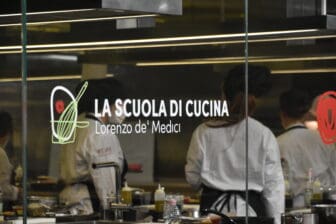 The food court is relatively new and was opened in 2014.
In other words, it wasn't there when we last visited Florence (2013).
At that time, the Central Market itself was not receiving much attention, and that is probably why we did not notice.
The food court is fashionable and I am sure it will be crowded at lunch time.
I told my husband that the atmosphere was like Eataly, but in fact, there was also an Eataly shop.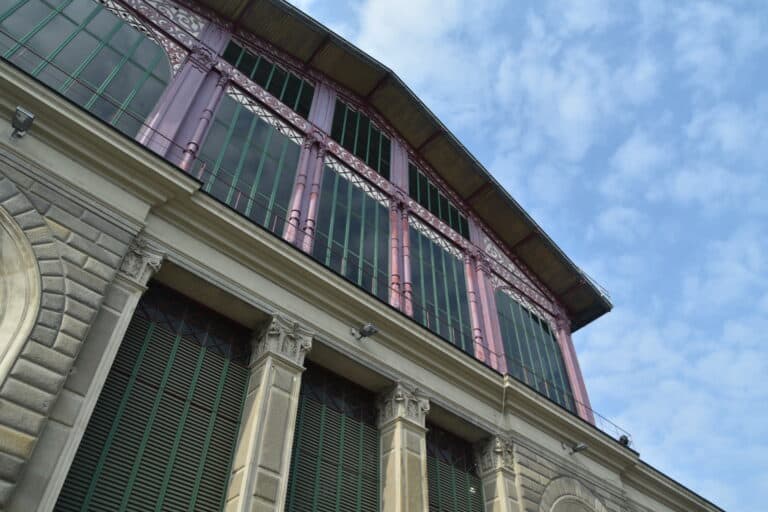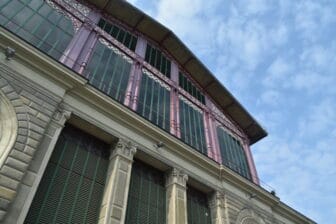 In one corner, a cooking class was also held.
It seems that events such as mini concerts and beer festivals are also held here.
This time our holiday was so short, that we ended up with only a preview, but if we can stay for a long time in the future, we definitely want to go and try various things.
As for the outside leather market, it seems that Tuesday to Saturday are the main days, and this was Monday, so that may have been the reason why it looked rather dull.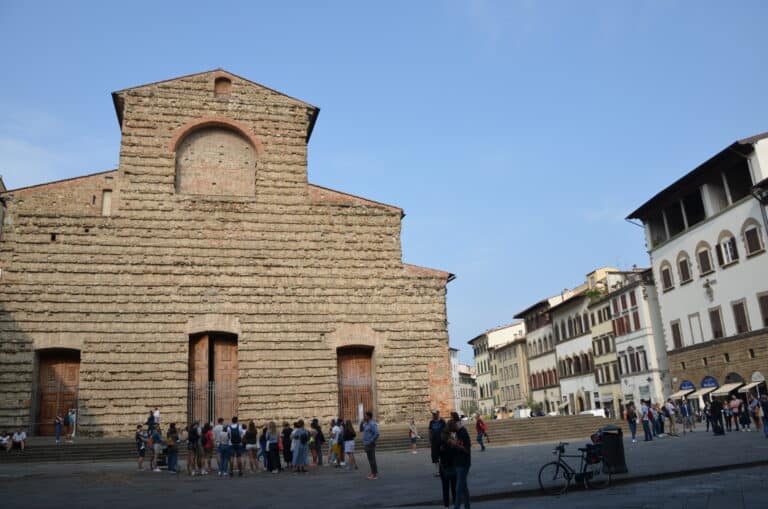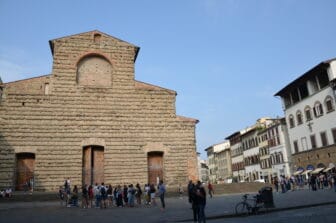 But when we came here last time, the excitement that I had felt before was already lost, so the market itself may be in decline.
Due to the Covid-19, every business for tourists all over the world is in trouble, anyway.
By the way, Basilica di San Lorenzo near the market has an unfinished facade and is plain, but they say that there are treasures inside.
I've never been here, either, because as I said I was distracted by the market, so I'd like to visit there next time.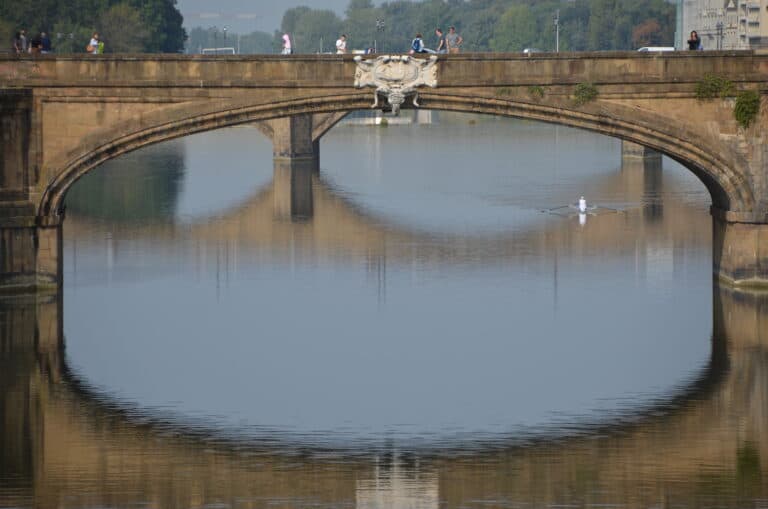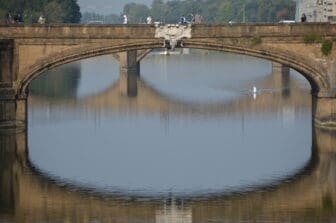 After all, I did not shop at the market this time, so I satisfied my desire to shop at Le Pelle, a leather specialty shop just across the Ponte Vecchio.
This shop was where my mother bought a big thing last time.
I'm glad that the couple is doing their best at this small retail store that is not defeated by the recession and Covid.