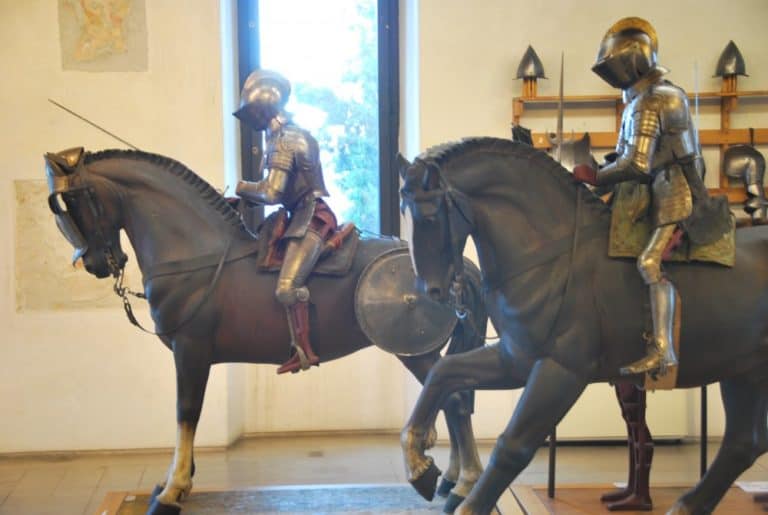 [ May, 2013 ] After having a nice meat dish for my lunch in Brescia in north Italy, I went up the hill to help my digestion towards the Brescia Castle.
It was built in the 14th century on the site of Roman temple.
After climbing up the long staircase, the view was fantastic.
I was enjoying the scenery when the sky suddenly became overcast and the next moment it started raining hard.
So I ran into the castle.
I found that inside the castle is a 16th – 18th century arm museum.
A certain Luigi Malzoli donated them to the city.
There were life-sized models of knights who were on the horses and numerous weapons.
After the rain stopped finally, on the way back, I went down the hill through a tunnel which looked like a secret byroad.
It was a bit dangerous to walk there, but I felt a bit adventurous.