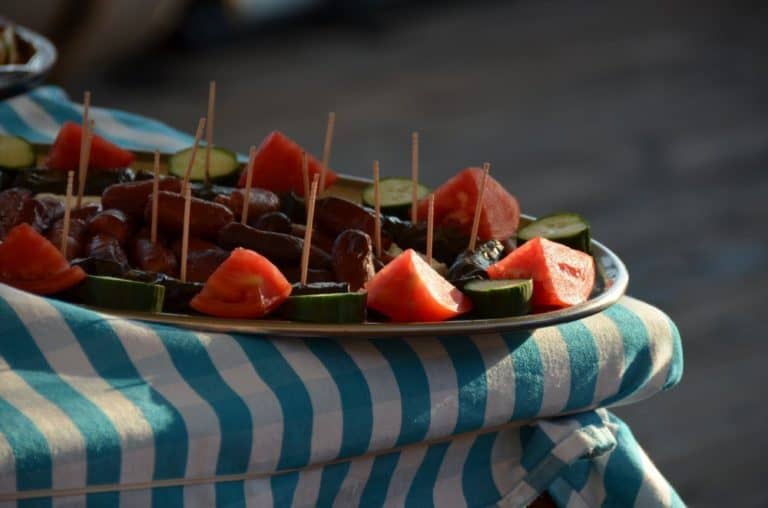 [ Aug.
2013 ] Our Santorini sight seeing boat stopped at another place for us to swim after the hot spring, but it was already late in the afternoon and water looked cold, so I just watched people juming in. I could see the bottom half of people in the water from the deck, as the water was so nice and clean.While they were swimming, the crew of the boat worked very well to prepear our supper on the centre table. Thet served sausages, fried fish, meat balls and so on which were their local dish and we could drink Santorini wine as much as we wanted. They were much better than I expected and I was very satisfied.
The crew was all young and worked well.
The woman who guided us, a man who climed up the pole to open and fold the sails, and others–they all were very friendly. The name of the boat was Tharassa.