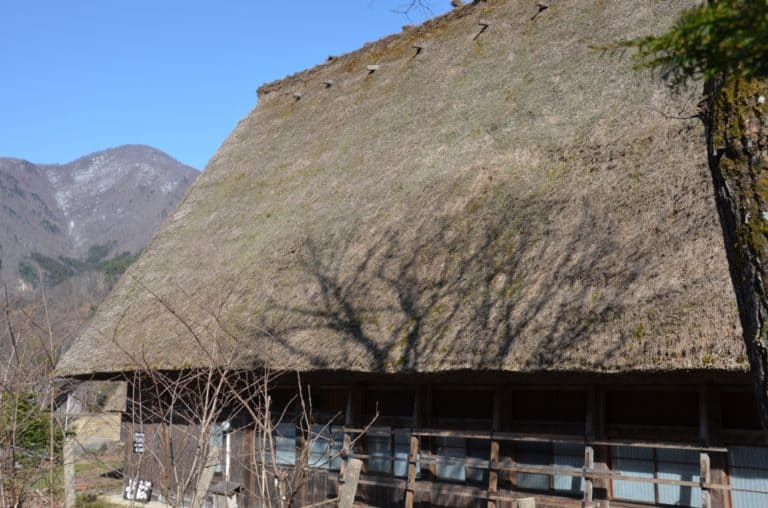 [ Mar.2016 ] After enjoying the village in Shirakawago in Gifu, Japan, we crossed the river to get to the the side of the bus stops.
We were planning to take the 4:15pm bus and had a plenty of time, so we decided to visit the Folklore Open-air Museum near the bus stops.
There were several Gassho houses (with the large steep thatched roof) here, too, but nobody was living here.
These houses were moved from abandoned villages such as Kazura.
There used to be two small villages called Kazura and Katsura not far from here and people there lived helping each other.
But in 1966 people in Kazura decided to leave the village altogether and people in Katsura thought they could not survive by themselves, so left the village, too.
Katsura is now under the water of a dam.
I felt somewhat sad learning these stories.
There were not so many visitors in the museum, so we had a relaxing time.
Then we went to the bus stop and queued for a long time.
When the bus came at last, we were rejected because our luggage was too big! The driver said "the second bus will come soon", but in fact it was not "soon".
We had to wait another half an hour and during that time, the sun was setting and the temperature went down steeply.
It was really hard standing there.
I was very angry that the bus company did not give us enough information beforehand including luggage size.