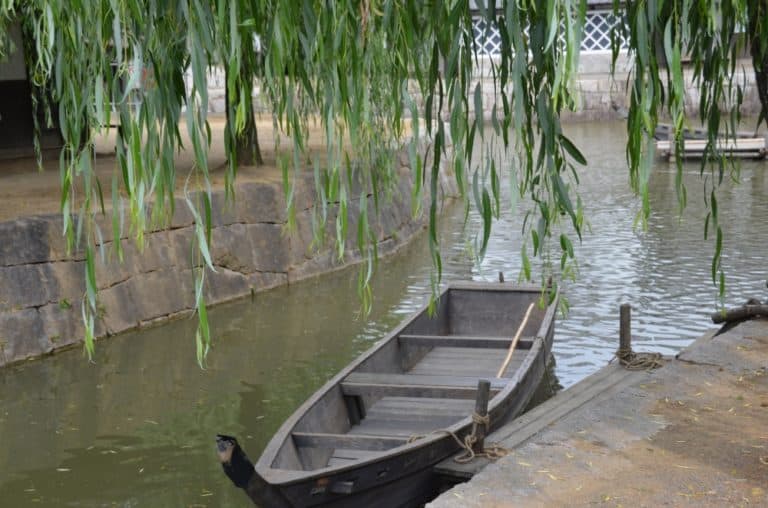 [ May 2015 ] My family took us to a theme park called "Warp Station Edo" in the Ibaraki prefecture.
It is a park where a town in the Edo era (1603 – 1868) is re-created.
This place is apparently used as a location for films and TV dramas.
Sure enough, we could see a row of houses, which we would see on TV.
But somehow, it was a bit lonely.
Partly, because it was a weekday and not that many visitors were there, but I felt they need to do something a little more with the space.
For example, in the shop area, they could actually sell some souvenirs, which could have been sold in the Edo era.
Perhaps they could employ some actors and dress them up in samurai costumes so that they walk around there.
We enjoyed feeding the carp.
At one point, we noticed a red dragonfly.
It was probably the first time for me to see a red one.