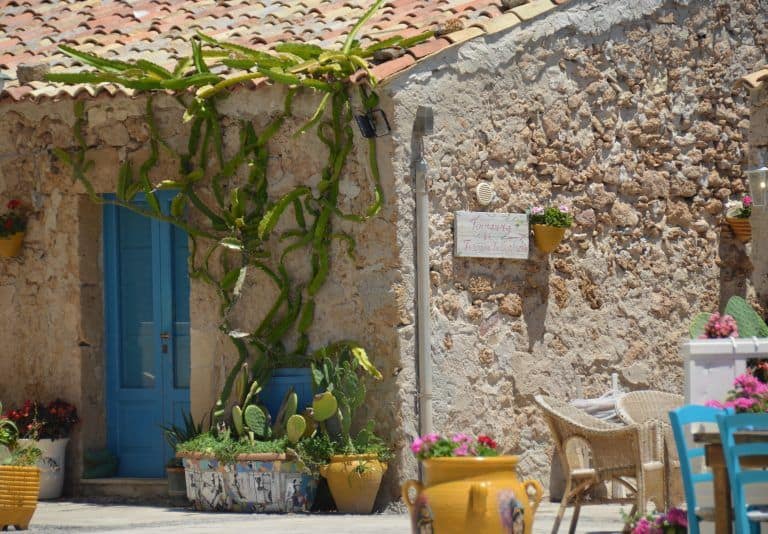 [ July 2017 ] On another day during our summer holiday in the south of Sicily in Italy, the guide who looked after us on the first day took us to San Lorenzo beach and the fishing village called Marzamemi.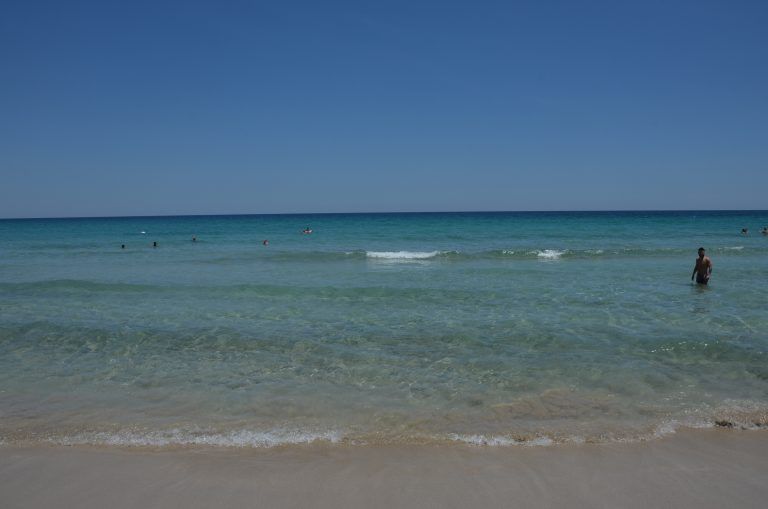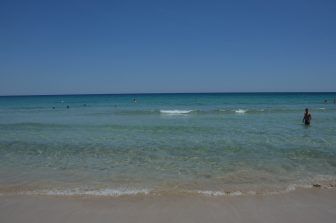 Our guide told us beforehand that the beach of San Lorenzo is as beautiful as the Caribbean and it was really so.
I would have believed it if someone said it was Caribbean.
It took only about one hour from Marina di Ragusa where we stayed, so the sea was the same but the sand here was finer and whiter which made the colour of the water look amazing.
The water itself was not as warm as I expected, but still, it was shallow quite a long way out and we enjoyed swimming there.
But the restaurant on the beach was bad.
We had to wait and wait for the food we ordered.
Their excuse was that because one of the two restaurants on the beach was under renovation work, all the people came here and they were struggling to cope.
They said that they would give us coffee to say sorry, but it never came.
So we went up to the bar and explained it but the barista started chatting with someone else during making the second coffee, so it became cafe lungo.
And that was so bad that my husband threw it away after he tasted it a bit.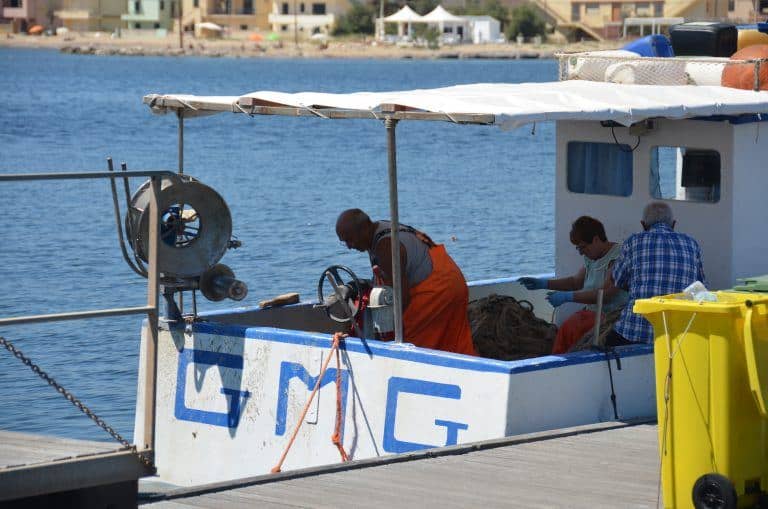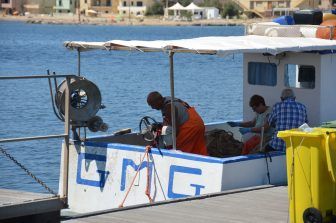 This bad experience was really a shame.
The place was so beautiful.
Marzamemi was about 2 km away from the beach.
We saw some fishing boats and fishermen working there, so it is a fishing village, but the main attraction here was a square surrounded by old houses.
It was set up very nicely with the lovely atmosphere.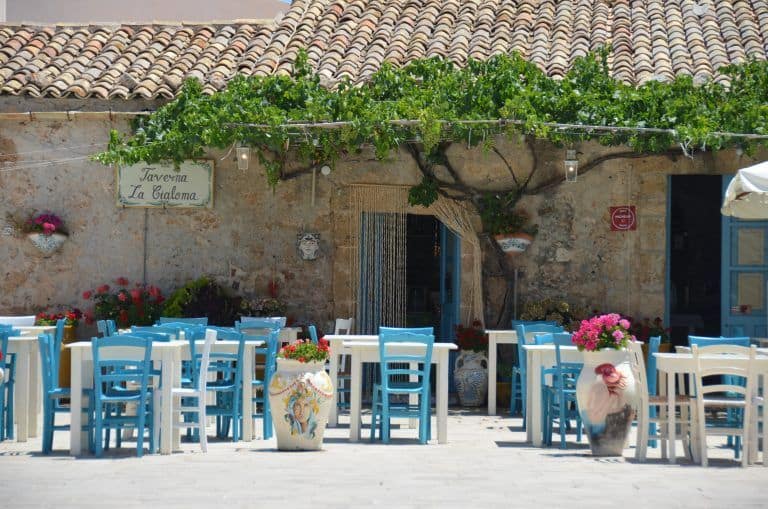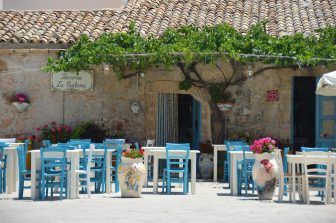 But nobody lives here.
It was like a film set for tourists and there were restaurants and shops.
Outside of this small area, was the ordinary town with ordinary houses where people live.
That reminded me of the taxi driver, Salvatore, one day before telling us "Marzamemi became too touristy in a cheap way", criticising this town.
But at least when we were there, there were not so many people and there was the relaxing feeling of a small village.
Our harvest here was the local seafood.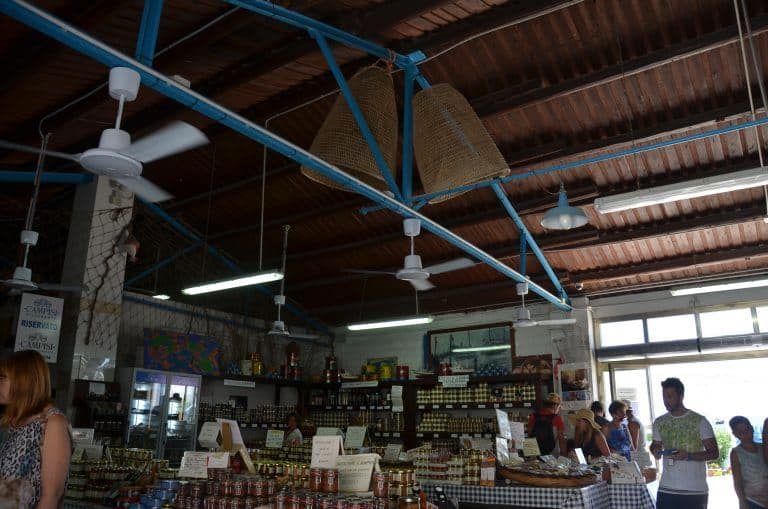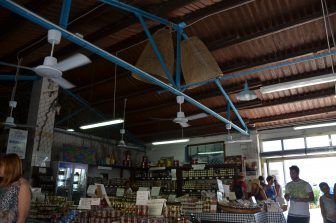 There was a big shop like a warehouse which was run by the local seafood processing company called Campisi which was founded in 1854 and they were selling Bottarga and Tuna Bresaola and so on, which made my mouth water by just writing it.
Those foods keep for a long time, so we bought quite many things.
By the way, this Tuna Bresaola tasted somewhat Japanese, so it went well with Japanese sake.
In the shop there was a banner saying something like 'we do not have any connections with Mafias', which gave me a strong impression.