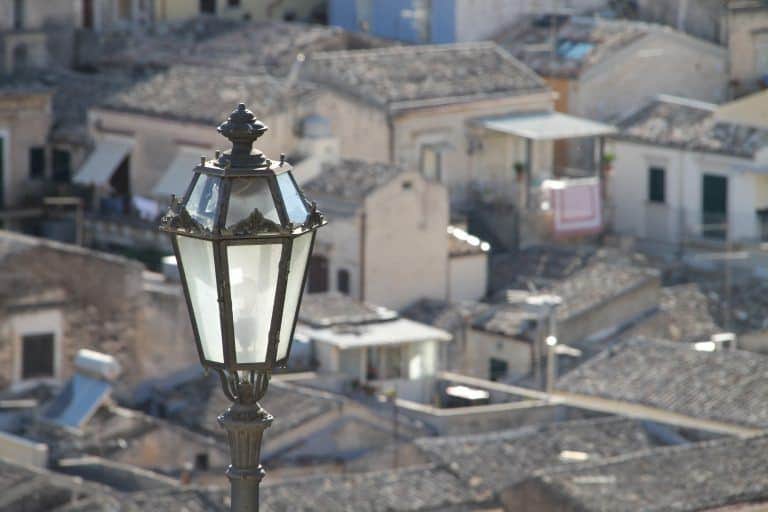 [ July, 2017 ] During our holiday in the south of Sicily in Italy, we visited Modica after Scicli.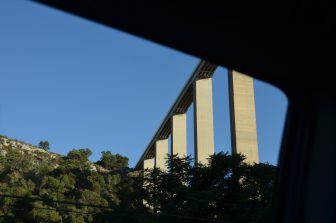 This is another town of 'Late Baroque Towns of Val di Noto', the Unesco World Heritage site.
Before entering the town we went under a huge bridge.
It is called Viadotto Guerrieri and according to our taxi driver, Salvatore, this is the third highest bridge in Europe.
When we were approaching the town, we could see the lovely view of layers of old buildings on the slope from the car window.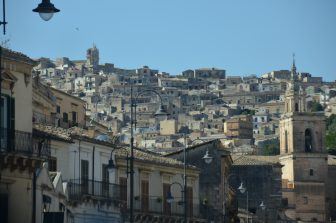 Our guide book says that its heyday was in the 14th century when the Chiaramonte family was ruling here and in those days it was the most powerful town in Sicily.
But like other towns around here, it suffered badly from the 1693 earthquake, and when they were reconstructing the town, they built many Late Baroque style buildings.
On top of that, apparently they had a deluge in 1902 and water went up to just below the windows on the first floor.
They seem to have a lot of floods here and even last year, there was one and some cars were swept away as far as to the seaside, Salvatore told us.
Modica has two areas: 'Modica Alta (high Modica)' and 'Modica Bassa (low Modica)'.
The old town is Alta.
Most people go up to Alta by car or bus and slowly come down on the road with many stairs, visiting important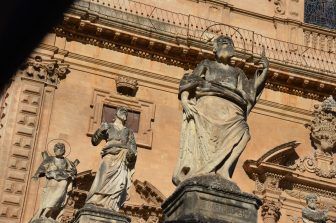 sites, but we took the tourist train, Trenino, thoughtlessly.
So we passed the important Church of San Giorgio and Church of San Pietro, just looking at the facades.
It was a mistake.
The Trenino went up to the Alta and came back down to Bassa and we did not have time to go back up again.
The town view we saw from the Trenino was very nice with old houses built up without any boundaries which is the sort of view I like very much and the narrow streets were appealing.
I must come back here one day.
Especially on the last Sunday of every month, it is said that they have a big antique market called Mercatino delle Pulci, so next time I would come for that.
By the way, the chocolate produced in Modica is famous.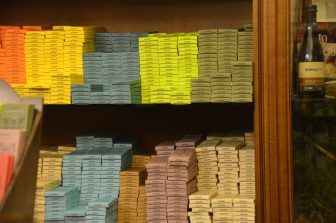 After getting off from the Trenino, Salvatore took us to an old chocolate shop called Antica Dolceria Bonajuto.
Apparently it was founded in 1880.
When this area was under Spain in the 16th century, they learned how to make chocolate from Spanish who were importing cacao from South America.
The recipe they keep is very old and they do not use cacao butter, so it tastes dry and light and you can eat a lot without feeling sick.
They mix many kinds of spices and we bought chocolate bars of cinnamon, orange and vanilla.
They even had a hot pepper version.