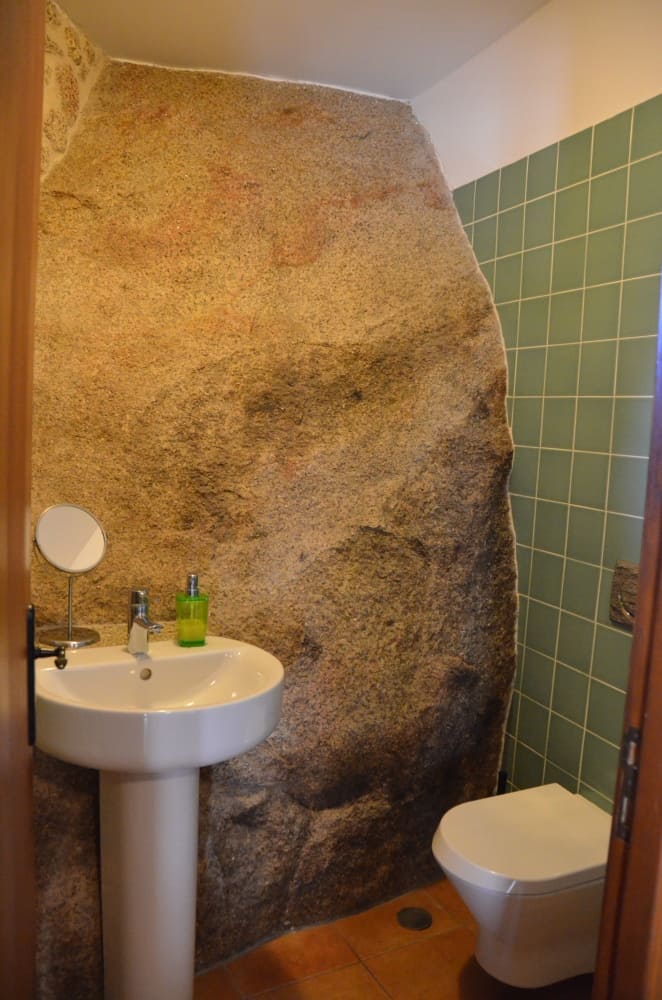 [ Nov.2014 ] The accommodation we stayed in the village, Monsanto in Portugal was Taverna Lusitana.
It was a B&B which has got only two rooms, but the room was surprisingly nice.
We were prepared for much simpler one, because when we had travelled in Portugal a few years before, some of the hotels we stayed in villages were very simple and even cold.
The more surprising than the room was this bathroom.
As you can see in the photo, a part of the boulder was in the bathroom.
But it was not damp or cold, and we stayed one night very comfortably.
Apparently they renovated an old house to be an accommodation about five years ago.