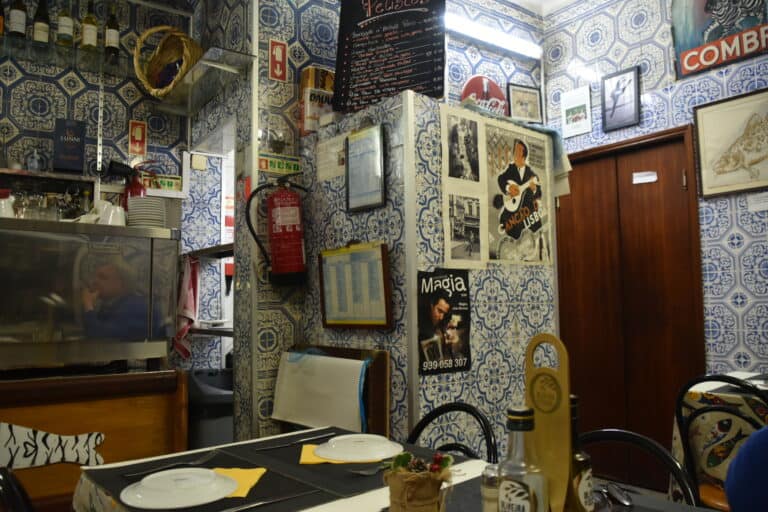 [Dec. 2021] We left our luggage at Airbnb in Lisbon, Portugal, and went out for a meal.
After all, we got up early and were hungry.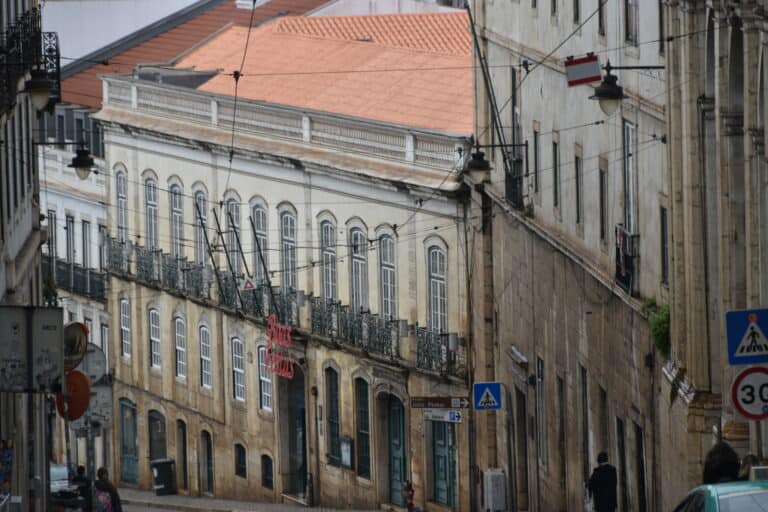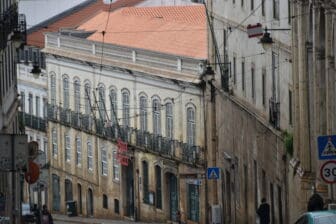 Fortunately, Portugal, unlike Spain, seems to have restaurants open at common sense times.
We went to a restaurant in the neighbourhood where the Airbnb person recommended.
We climbed the Calcada do Combro, a slope facing the apartments containing Airbnb.
The roads in Lisbon, or rather, the roads in most Portuguese towns, are slopes.
I thought that if I was born and raised in such a place, my legs would be stronger, but I was not, so climbed up the slope with an effort.
The restaurant we arrived at was named Zebras do Combro.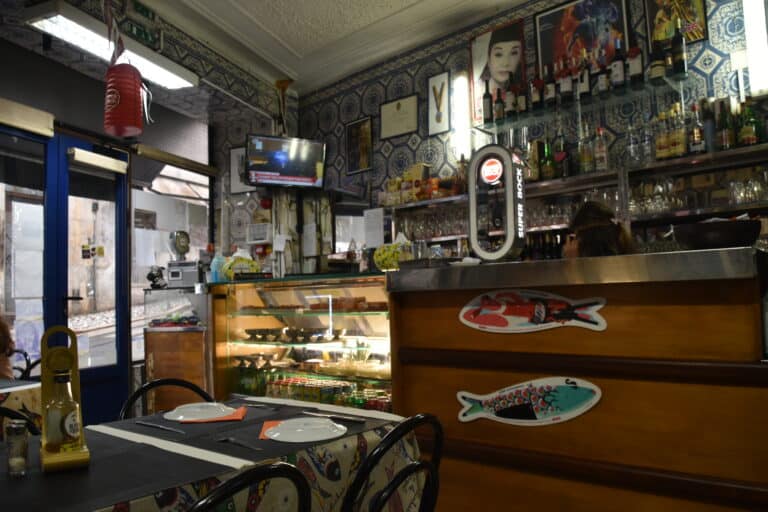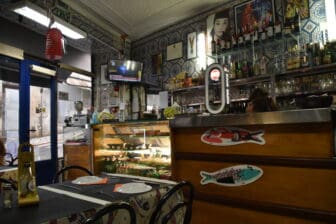 As the Airbnb person told us, "It's a very small restaurant, is it okay?", it was a tiny restaurant with the unpretentious dining room.
The walls were covered with tiles and it was nice and cluttered.
At this kind of places, they usually do not speak English, so we were ready to have a difficult time for ordering foods, but in fact there was a proper English menu, and there was a waitress who spoke English quite fluently.
As I learned later, not only in this restaurant, but also in Portugal generally, unlike the neighboring Spain (we just travelled to Spain a month before, so I tend to compare with it), they speak English quite well.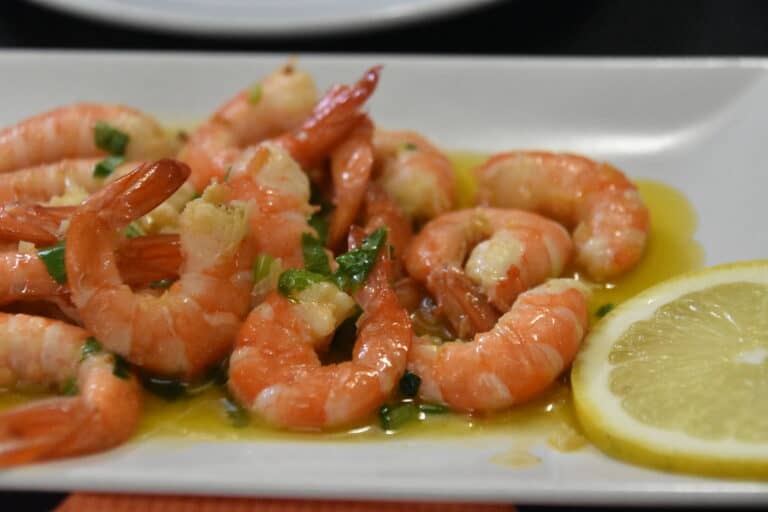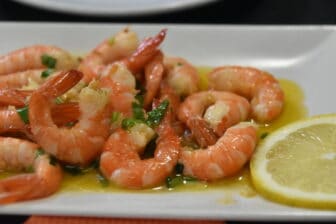 It was a great help to us who do not understand Portuguese at all.
Well, here, we first shared a stir-fried prawn dish called Gambas Guilho as a starter.
The sauce with garlic was delicious.
As for the main, I chose an octopus dish and my husband chose a Portuguese national dish, Bacalhau (dried salted cod).
Both were nice and tasty.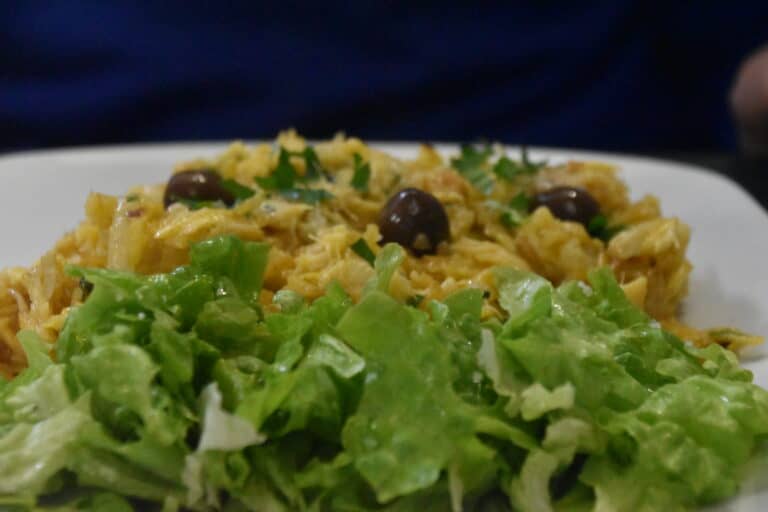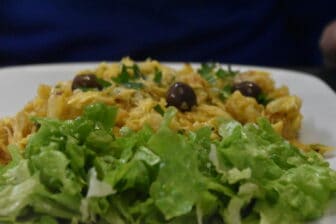 Bacalhau, in particular, was a dish called Braz, which was a mixture of Bacalhau, onions, potatoes and egg and had a nice mild taste.
When I looked it up on the internet later, it seems that it is a staple of Bacalhau cuisine.
My dessert was cream caramel that I couldn't eat in Spain.
From my past experience, I knew that Portuguese cream caramel was dense and heavy, and so was it here.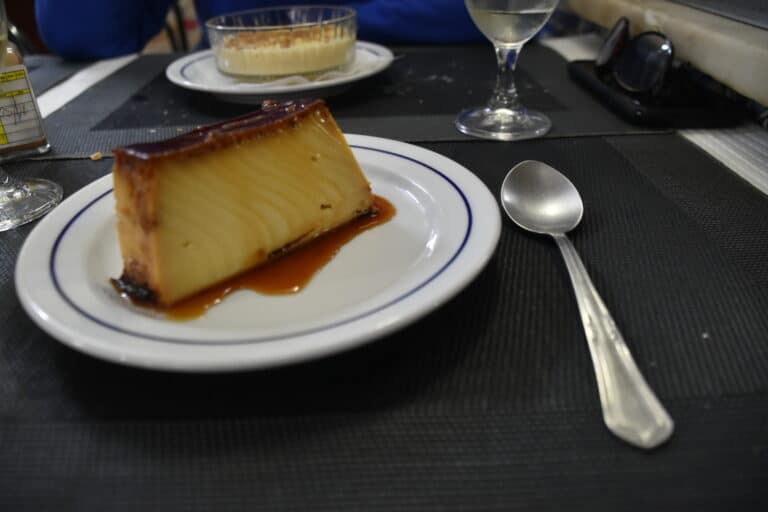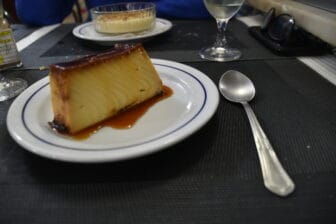 It was a rectangular shape cut from a large one.
Although it was heavy, the taste was light, so I was a little disappointed.
I like pretty rich cream caramel.
My husband chose rice pudding, and I got a bite and found that this was a better choice.
The wine was white wine from Alentejo, and it was nice and relatively light.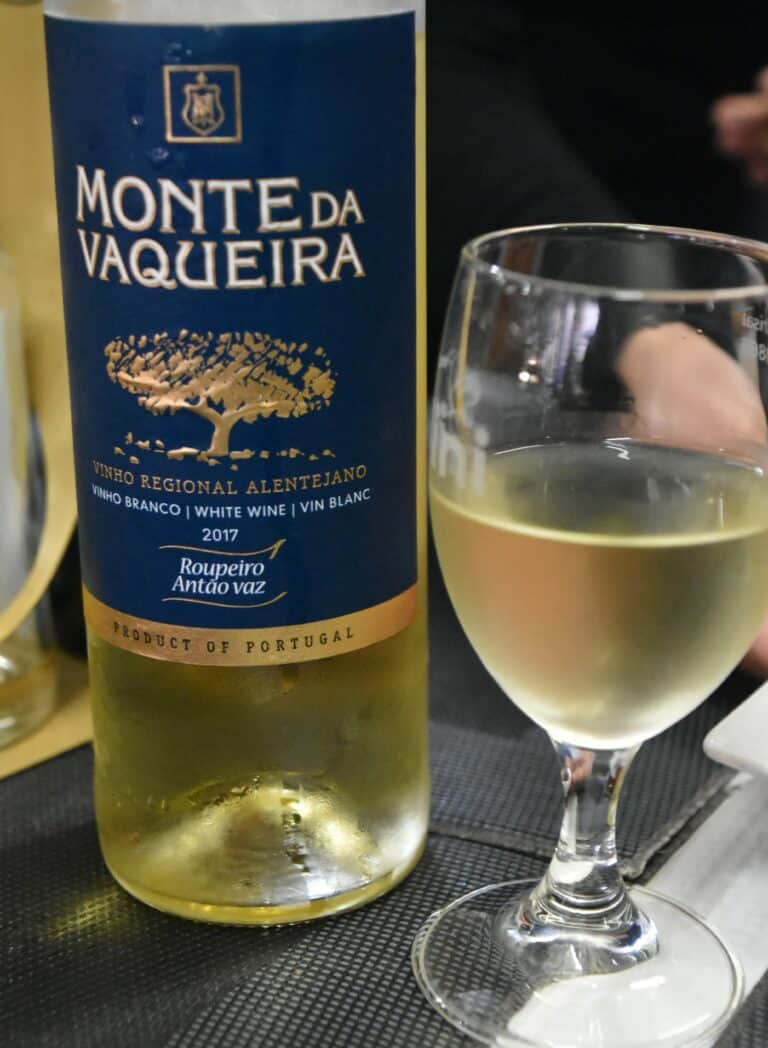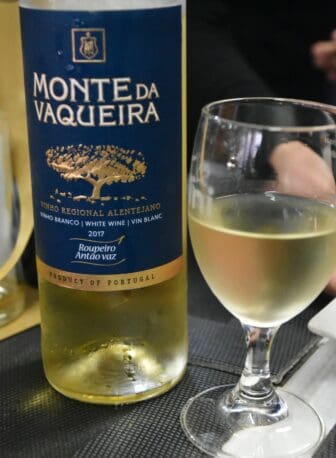 With all the above, the bill was very reasonable at 50.10 euros.
Only thing was that since they accepted only cash here, my husband had to go out to an ATM in the neighbourhood to get the money out.