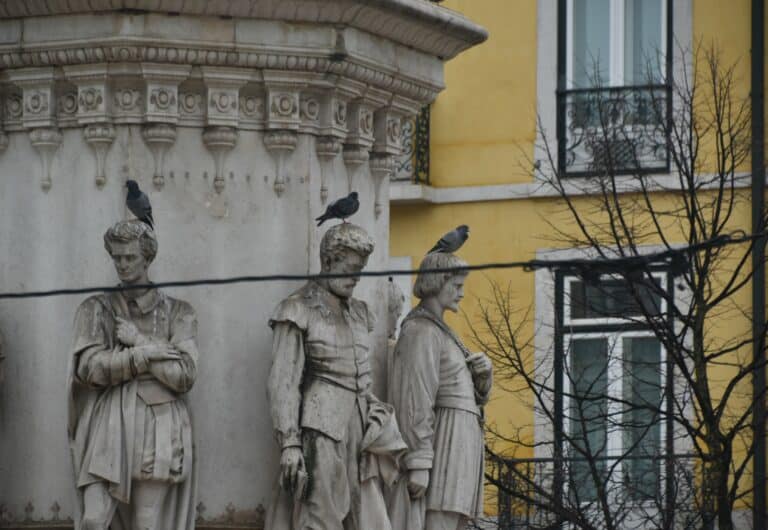 [Dec. 2021] We returned to Lisbon's Rossio station from Sintra, Portugal, and then took a taxi to the Parliament building near our home (Airbnb).
From here, we walked to Naco, a delicatessen shop that we had been paying attention to for some time.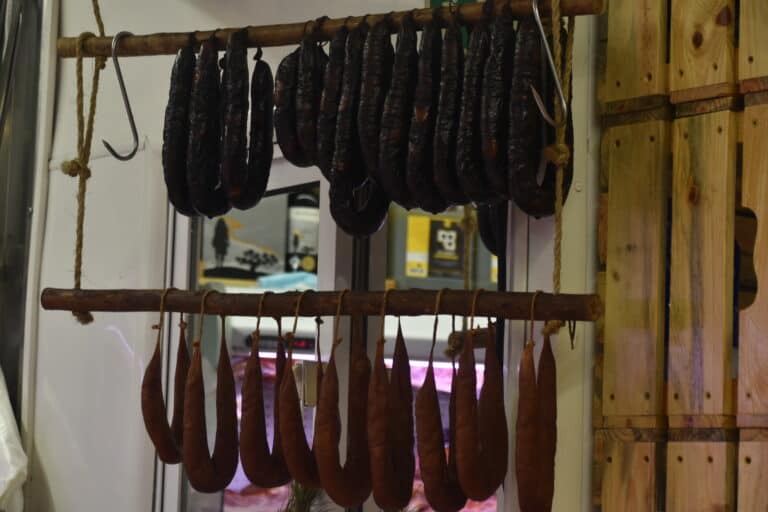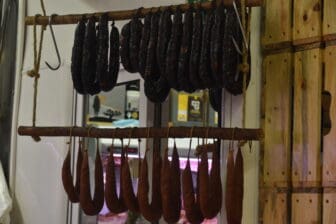 It was full of meat, sausages, cheese, wine, etc., and we were drawn to it every time we passed.
Here, with the advice of the shop staff, we bought 3 kinds of ham, 2 kinds of cheese, and the wine of their own brand, and that was our dinner on that day.
It was just before the shop closed and they were starting cleaning up, but the shop assistant was nice and polite.
I found that the recommended in-house brand wine was as cheap as € 3.95  when I checked the receipt later.
Moreover, it was really delicious, so it was a bargain.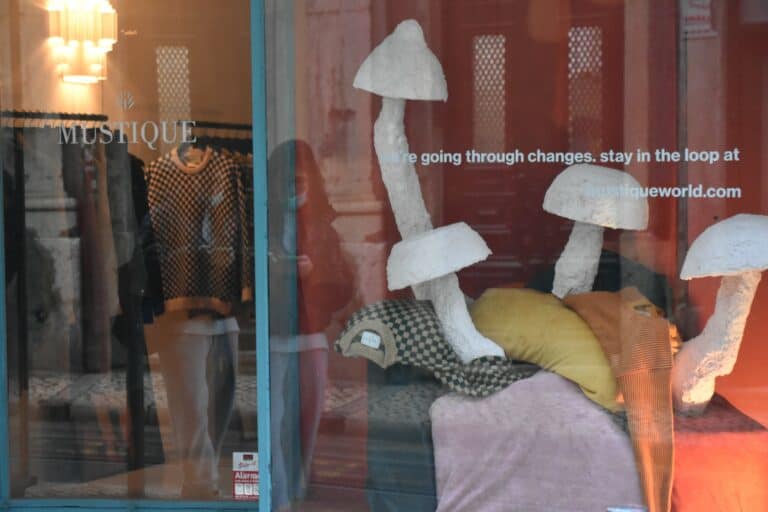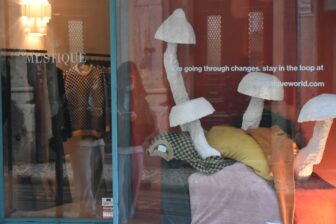 As I said before, this neighbourhood is a mix of these fashionable shops and old-fashioned retailers.
We found that it is better to eat sweets at an old-fashioned shops and buy things at fashionable shops.
A few days before, I bought a nice sweater at a fashion store that was eye-catching.
The next day was the last day of our stay in Lisbon.
We had no plans and it was a weekday, so we worked normally in the morning and went out for a walk in the afternoon.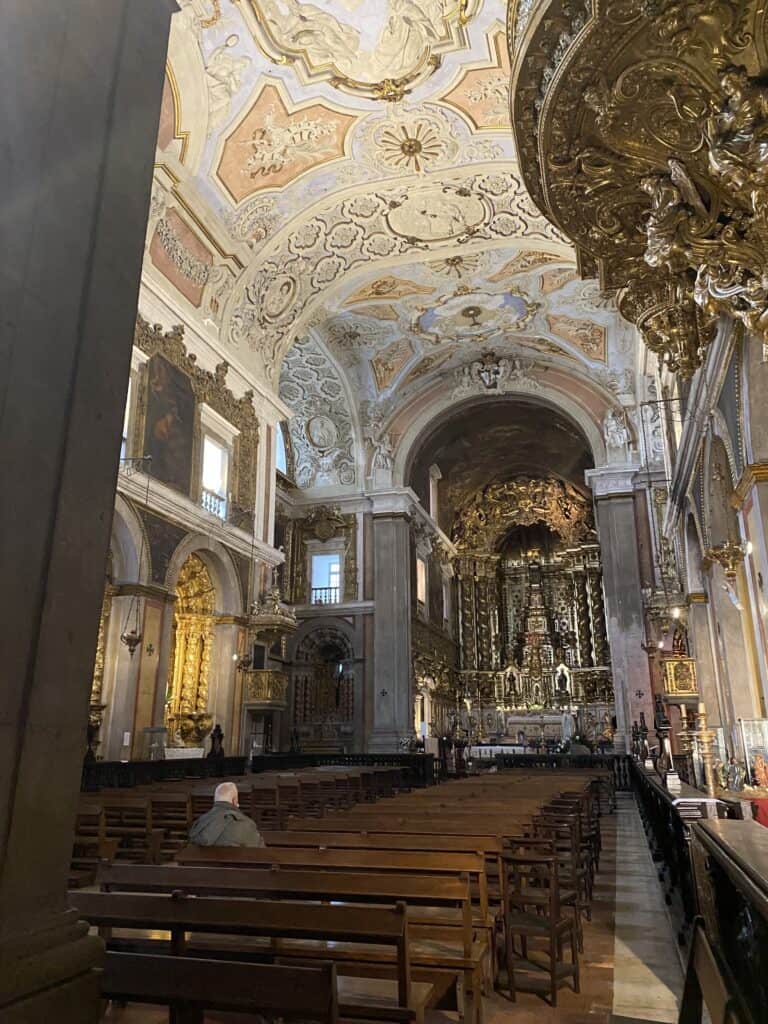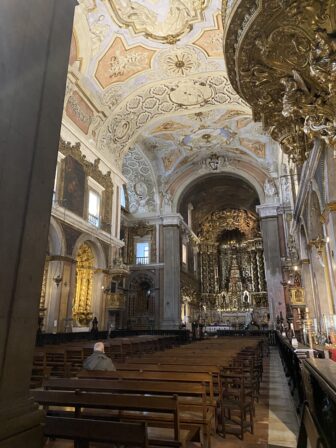 First, we took a peek at the church of Santa Caterina just off our Airbnb.
It's not a tourist attraction, and it's not mentioned in the guidebook, but it was lovely.
When I looked it up, it was a Baroque church with a history dating from the 16th century.
It was impressive that one man was sitting quietly and praying.
From there, cross the Bairro Alto district to the downtown Chiad district.
We passed in front of A Brasireila, a historic cafe.
It started selling Brazilian coffee in the 19th century and is said to be one of the oldest cafes in Lisbon.
I regret that we did not get in there.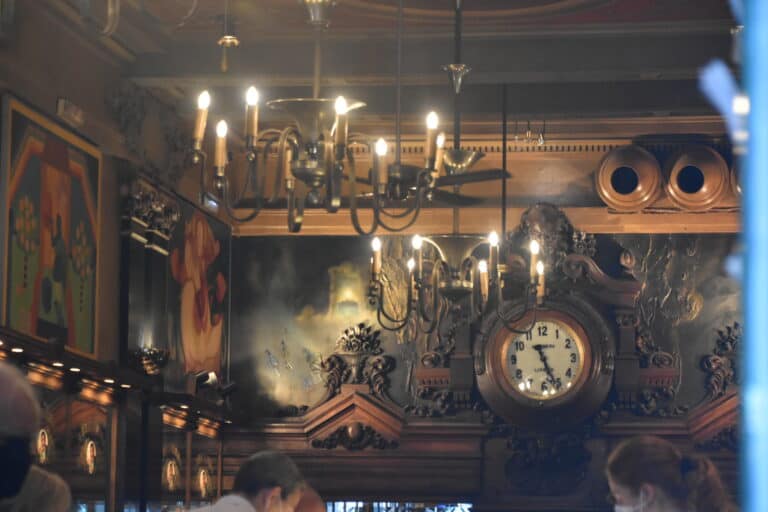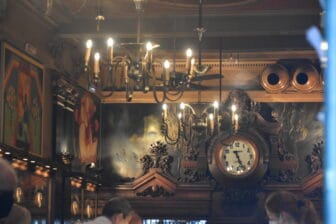 From there, we went further down to Rua Augusta, which leads to Praça do Comercio, and I suddenly remembered about a castella shop.
I knew that the castella shop we went to in 2012 was closed, but I searched online because another person should have opened the castella shop in another place, inheriting the same recipe.
I found the website of a shop called Kasutera, but Google said it's permanently closed.
We tried to make a phone call, but it didn't connect.
This is a shame!
Castella can't be disliked by Portuguese who are sweets lovers, so it's probably a marketing issue.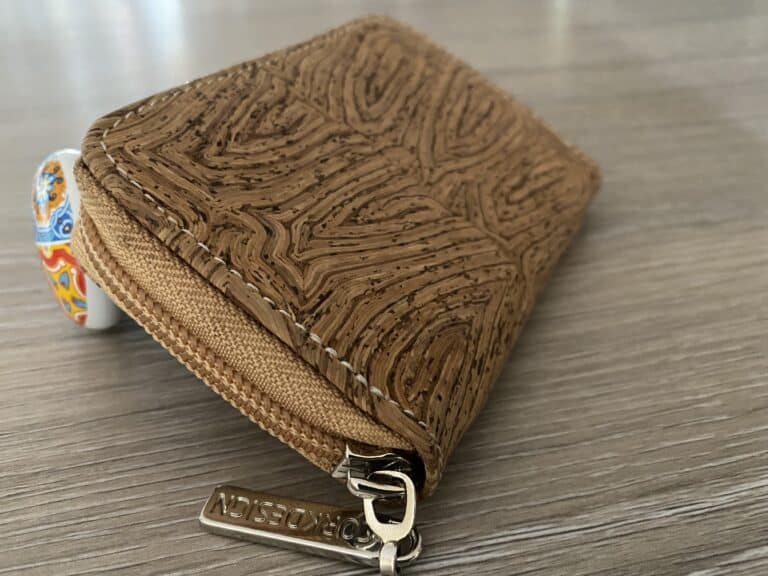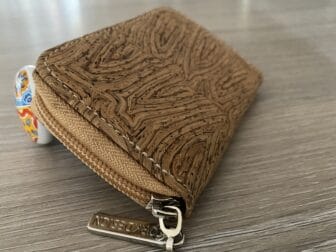 I pulled myself together and searched this time for a Portuguese specialty cork shop.
There are many souvenir shops in Lisbon, but there are many cheap things that are suspected to be not made in Portugal, so I wanted to go to a specialty store.
The shop called Cork House happened to be the nearest from where we were at that moment, so we went there.
Every time we come to Portugal, we buy some cork products, but in specialty shop, we could see many fashionable items that we have never seen.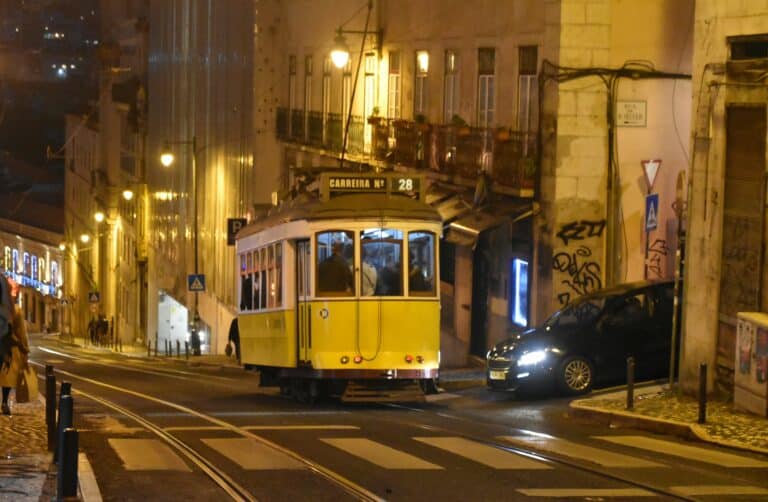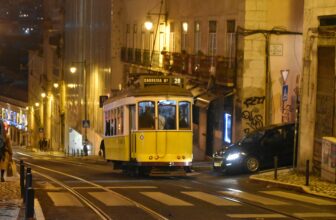 I don't know what kind of processing was applied to the cork material, but I was attracted to one particular cork pattern sold there.
The big bag was expensive, so I bought a small wallet.
This was a nice shopping.
I was satisfied and we walked back to our Airbnb.
We ate some sweets at an old fashioned cake shop close to Airbnb, and when we went outside, it was already completely dark.