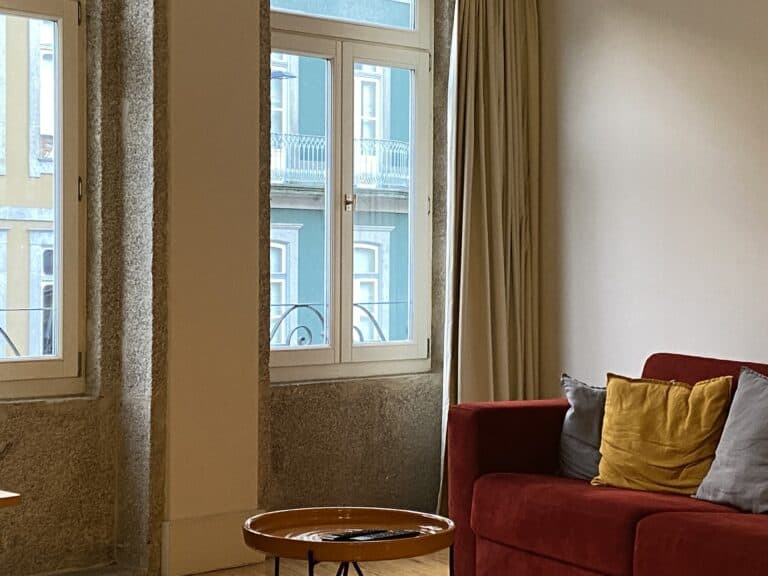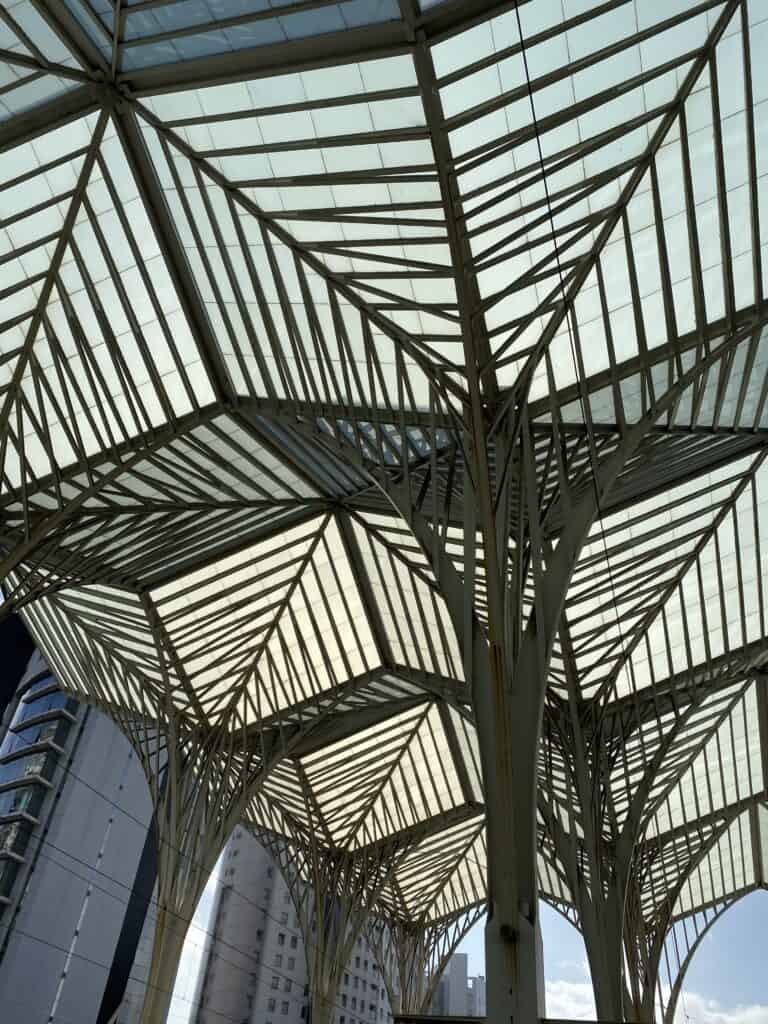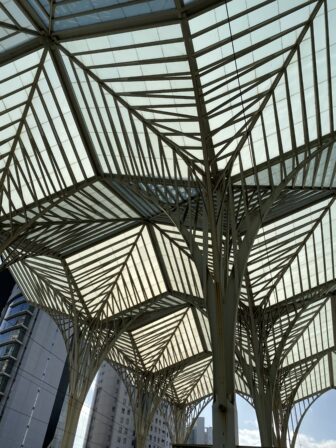 [Dec. 2021] This day was the day of travel from Lisbon, Portugal to Oporto in the north.
This time, we had decided to spend the second half of our trip in Oporto and go around the area.
Trains to Oporto leave from the same Oriente station as when we went to Evora a few days before.
Mean Lisbon, maybe because we're leaving, the weather was finally good.
When it was bright, the Oriente station didn't look so faded.
The return train tickets to Oporto cost 91 euros for two people.
We made a reservation online in advance.
The destination of the train we took was not for Oporto, but for Guimaraes, and Lisbon was not the starting station.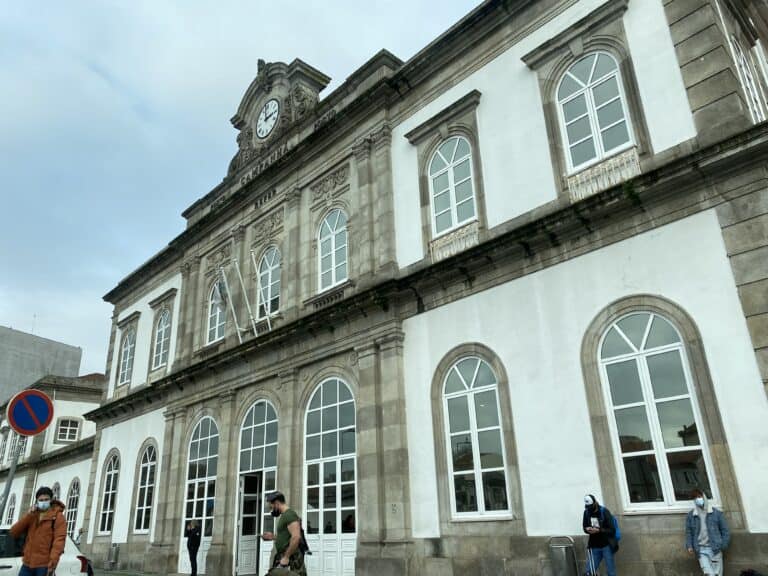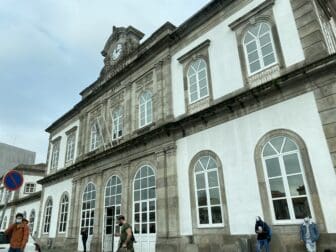 It Departed at 11:39 and arrived at Porto at 14:53.
It's a long and boring train journey.
From the train window, I could see horses and cows once in a while, and towards the end of our journey, I could see the rough sea.
We arrived at Oporto Campanha station.
This is the station we used when we went to Coimbra before.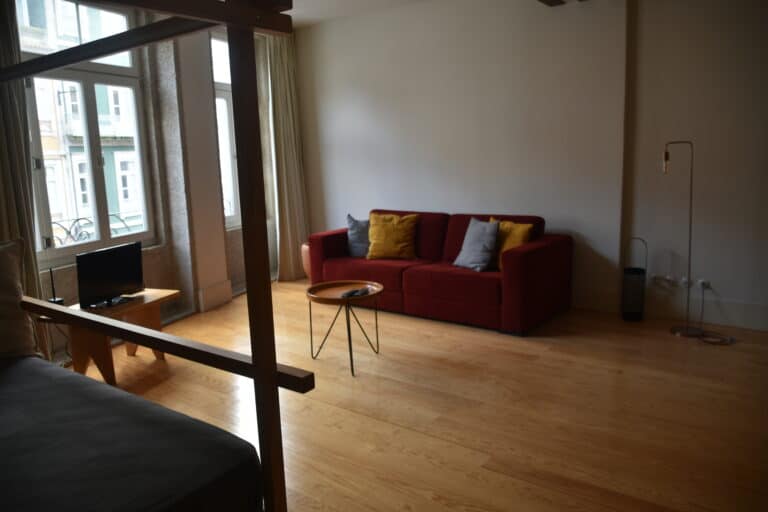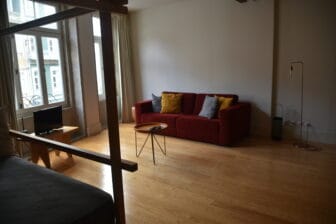 From here, we took a taxi to the reserved Airbnb.
This time, at the Airbnb we had no contact with the owner ( or a manager).
As instructed, we entered the building with the PIN, and with another PIN, we took out the key placed inside the large padlock and entered the apartment.
When we left here at the end, we followed the same procedure and checked out without meeting or talking to anyone.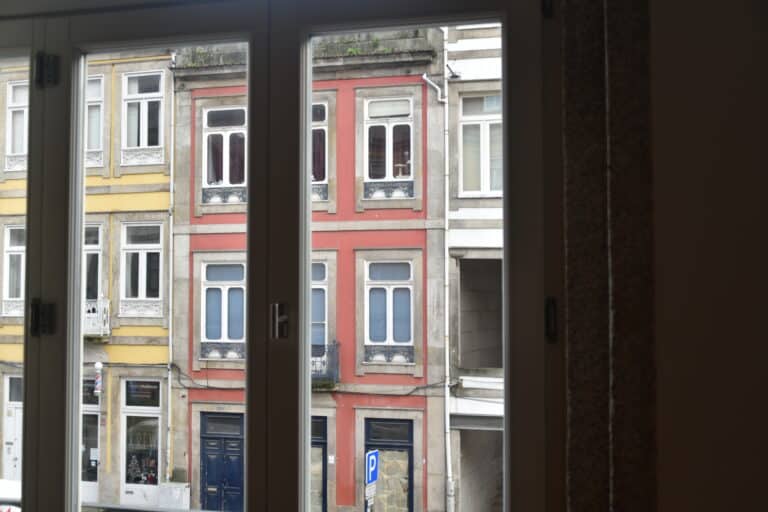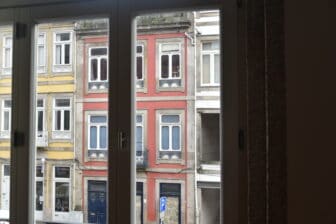 Inside the apartment, the floors and tables were light-coloured wood, so I felt warmer in the atmosphere than Airbnb in Lisbon, but there is a lot of waste and the lack of necessary things, which was the same here, too.
The location was good.
It faced one of the main streets of the old town, Rua de Mouzinho da Silveira.
We will stay here for 6 nights.