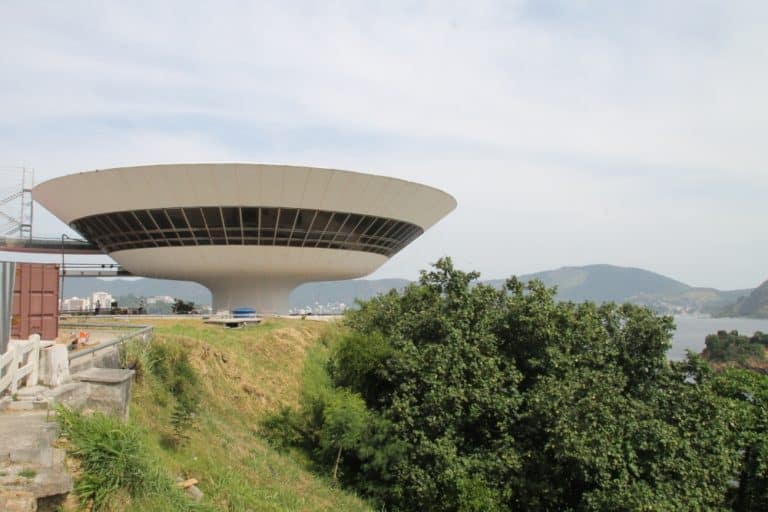 [ Jan.2016 ] From Rio de Janeiro, we took a commuter ferry to Niteroi.
After that, we took a local bus to the famous contemporary museum.
By the way, we got on the bus from the front door and paid to the driver and found that there was a gate to the seating area.
I wonder if this is to prevent unpaid passengers.
After getting off the bus and strolled a bit.
Niteroi is the nice relaxing place with the little beach and coconuts vendors.
The Niteroi Contemporary Art Museum was our destination, but because the building was too damaged, it was closed and under the repair work.
But it was OK, because we came here to see the building rather than the exhibits.
This museum was designed by Oscar Niemeyer, one of the most famous Brazilian architects.This was his work in 1996.
He designed many buildings in Brasilia as well as the headquaters of United Nations in New York.
He died in 2012 only 10 days before his 105th birthday.
From this museum, we could see Sugarloaf mountain and Corcovado far away.
Our tour leader was saying " From now on we will see this scene often on TV because of Olympics".
On the way back, we did not take the ferry.
Instead, we cross the very long bridge by bus.
This Rio-Niteroi Bridge is apparently as long as 13 km.