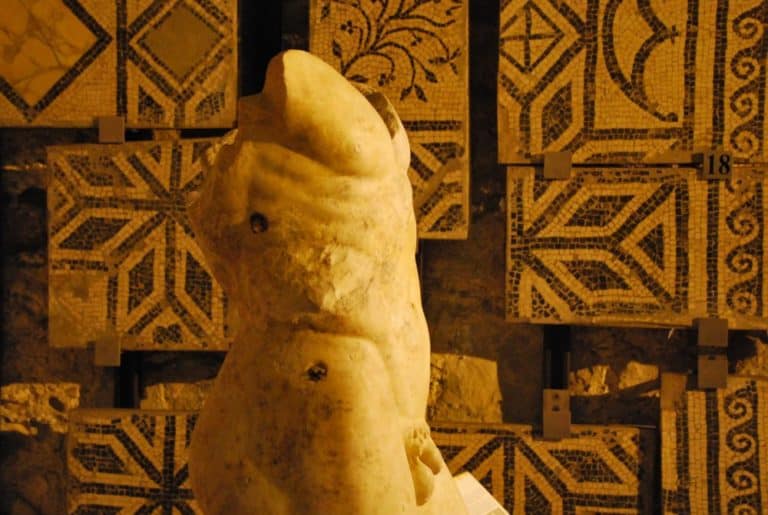 [ Feb.
2014 ] The centre of the old part of Trieste in Italy is San Giusto hill.
On top of the hill, there are castle, cathedral and so on.
First, we went into the castle.
The entrance fee was 6 euros, but the best thing there was the view from the wall.
We could see the whole Triest from there.
I also saw a couple of piggeons were kissing 🙂
This castle was built as a fortress in the 15th century, but  afterwards it was used as a barracks and a prison.
On the 2nd May 1945, the German command surrendered here and ended the battles.
In the underground rooms where it was storage space for the castle, there was an exhibition of Roman relics as you can see in the photo.
The black and white mosaic was very nice.
If someone makes some clothings using these patterns, I would buy them.