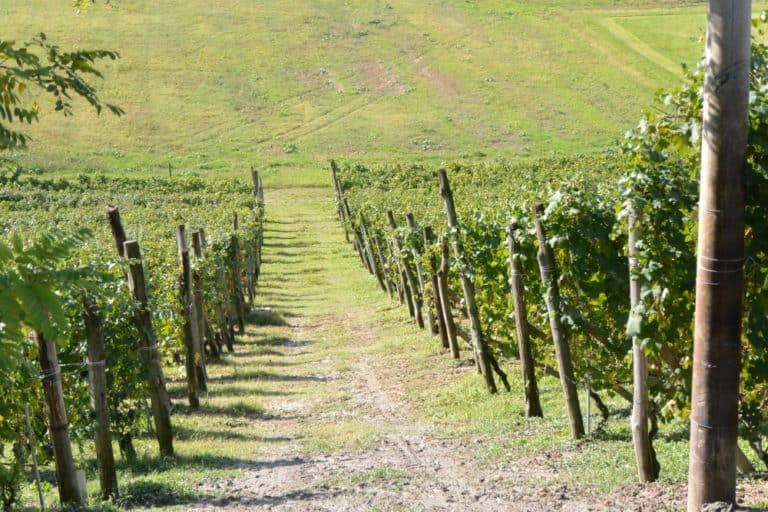 [ Oct.2015 ] A friend of mine came over from Japan, so we went to Piedmont in Italy.
She has got the second grade of UNESCO's World Heritage certificate and she told us that this area in Piedmont got newly listed in the World Heritage last year because of the beauty of the land of vineyards.
Unfortunately, the weather forecast was bad, but we thought at least we could eat a nice lunch there, so we started off.
Luckily, when we arrived, the sun shone and the beautiful view was spread in front of us.
This was the place we had been before, called Grinzane Cavour.
Because of the World Heritage status, they had added a toilet and some information boards.
Then we went to the restaurant La Salinera, which I was looking forward to.
We had mixed starters, two cold dishes and one hot dish, and we shared the Primo (pasta dish).
The mains were rabbit meat and sausages. Everything was very good, but there was too much for us to finish it all.
But we had dessert, too, which went into our second stomach.
Of course, the wine was Barolo.
I thought that eating wonderful food in a great environment is pure bliss.