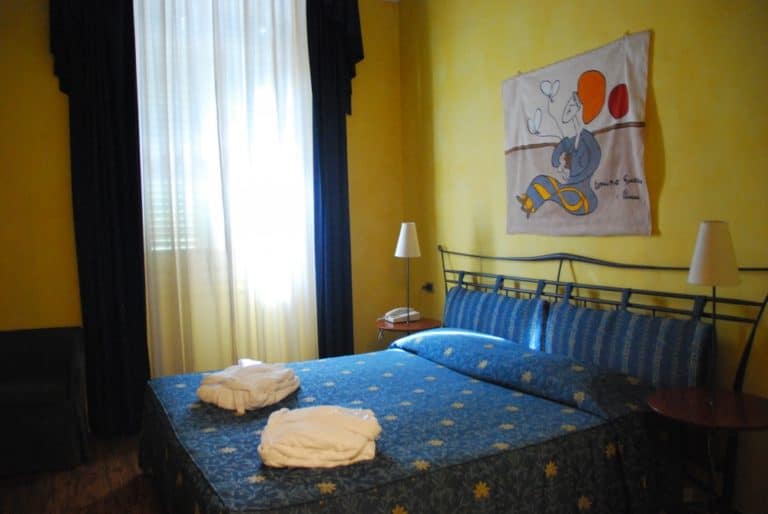 [ Feb.2015 ] We stayed one night in a town called Lugo in Emilia Romagna in Italy.
We were surprised to know that the hotel we stayed called Ala D'Oro had a long history.
It was built in the early 18th century as a house for an aristcrat family.
Contessa Colneria Rossi Martinetti was born here on the 20th of January 1781 and later she became a great hostess for a literary salon for the men of letters who left great names behind them.
Italian poet and essayist Giacomo Leopardi, aother poet Ugo Foscolo and English poet George Byron were among them.
So many of the rooms in the hotel had a name of poets.
Our room had a name of not the old poet, but more recent playwright, Tonino Guerra who died in 2012.
His photo and books were in the room.
This house became a hotel in 1952.
Since then Nostri family has been running it.