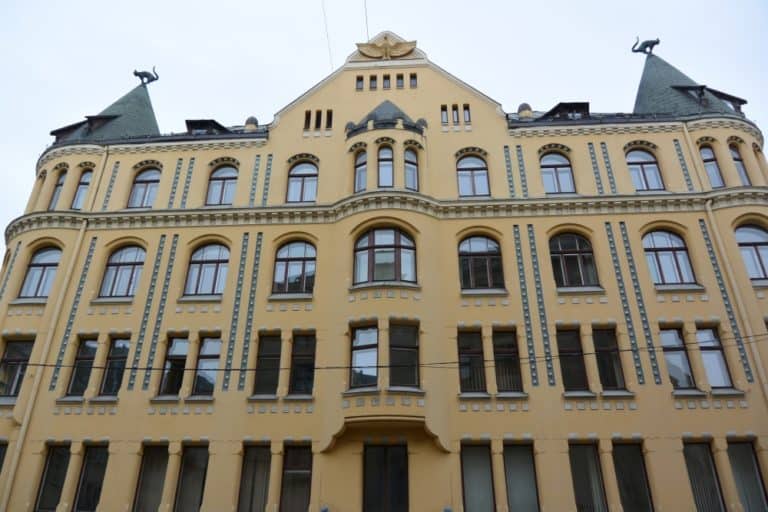 This is a photo of "Cat House" in the old town of Riga, Latvia.
It has two turrets like a medieval house and on top of those there are cats with arched backs.
According to the legend, those cats used to be looking away from the Merchant's Guild house which is just opposite the Cat House and showing their buttocks, because the rich local owner of the house was rejected from the Guild.
The Guild members who were mainly Germans were outraged.
After a long battle at the court, the house owner was admitted into the Guild with the condition that the cats be turned in the opposite direction.
I could not see why the Guild members got so angry and I wonder if there was a special meaning in facing the cats' buttocks.
On top of this story, they say that the sculptor of the cats fell and died when he was putting the cats up there.
This Cat House in Riga had some features of Art Nouveau design, too.