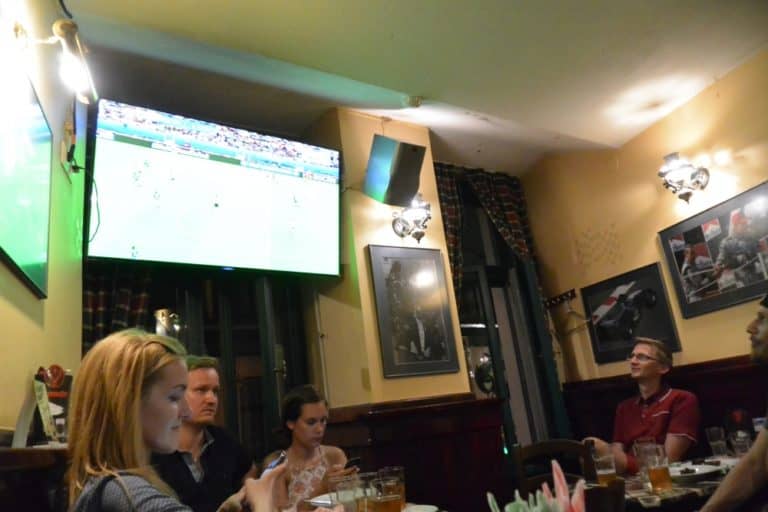 After seeing the beautiful sunset in Riga, we looked for a restaurant where we could have a light supper. The one which we had found on the internet was full, so we changed our direction and went to an Irish pub nearby. This was the time when the UEFA Euro 2016 tournament was on and there was the Italy vs Germany match on that evening.
There were many screens here and there in the pub and they were showing a Russian football program. We did not understand the commentary but, we do not really need to to watch sports matches, do we. It was a LONG match.
After the 90 minutes, both sides had 1 goal each. Neither scored during extra time. So they had a penalty shoot-out, which usually consists of five shots each, but 5 was not enough. After a few shots more, finally an Italian player made a mistake, unfortunately. Most of the people watching in the pub were locals, I think. But there was one German man.
While people surrounding him supported Italy, he kept saying "Germany will win" in his loud voice in an assured manner. I was impressed by that, though he may have been just acting. And Germany won. In contrast, I was so nervous that I could not keep watching the screen.