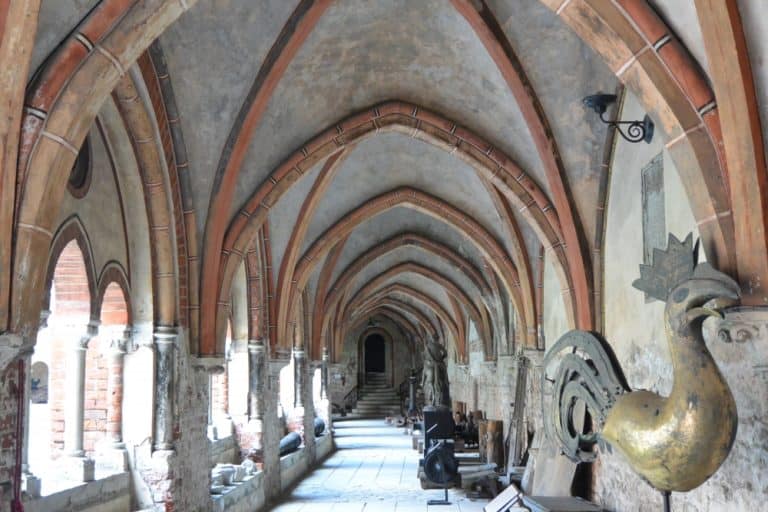 [ July2016 ] Apparently the cathedral in Riga, Latvia, is the largest church in the Baltic countries. It was built in 1211. The interior was rather simple. I learned afterwards that during the Soviet era, the service was strictly banned and all the decor was stripped away.
In this cloister (photo) historical things collected from somewhere or other were exhibited. In the Middle Ages, the eminent people in the city would pay to be buried as close to the altar as possible. And in 1709 when a third of the population was killed by plague, people thought the reason was that ancestors were angry because the tombs were flooded in the church. In 1884 they completed building the pipe organ which was the largest in the world in those days. Even now, apparently it is the fourth largest. Unfortunately they were doing some work on it, so I could not see how large it was.
After the cathedral, we looked for the buildings called "Three Brothers", the three historical buildings in a row. When we arrived, it happened that there was a Japanese group nearby and I could hear the guide. According to him, the two of the left buildings were residential, but the right one was originally a warehouse.
The temperature easily goes down to 10 degrees below zero in winter here, but the inside of the building it kept 4 degrees above zero all the time. Also, the reason why the windows are small is that because the property tax was decided according to the size of the windows in the medieval time. When I was standing and listening, a man in the group looked at me suspiciously.