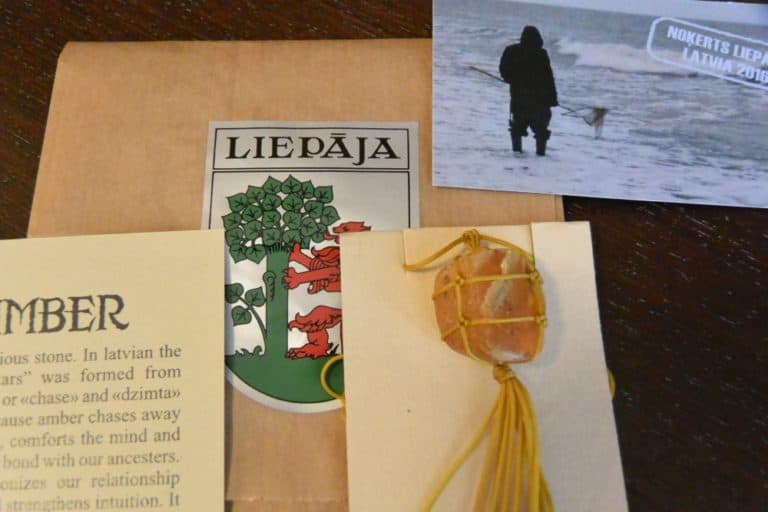 [ July 2016 ] At one end of the market, Kalnciems Fair, which was held outside of the old town of Riga, there was a stall where a woman was selling rough stones of amber attached to strings. She was not from Riga but from a town called Liepaja on the Baltic sea. She said that she sells in Riga during summer, but from autumn to Easter time, she goes out to the beach to 'capture' the amber. Occasionally she finds amber stones with some insects in them but she does not sell them.
"I keep them as my pension fund" said she. For her, amber is alive, so she sells them as they are. The card she gave me says "captured on Liepaya's beach". Apparently in Latvia, people believe that amber chases evil away, comforts the mind and maintains the bond with their ancestors. She said "so you should always wear the gemstone".
When I pointed out one of her amber stones on the table, she said "I do not want to sell this one, so it is expensive, 50 euros". The earrings were more expensive because "it is difficult to find a suitable couple from the natural stones". It was interesting listening to her. I wish I could go to the sea with her to capture the amber.