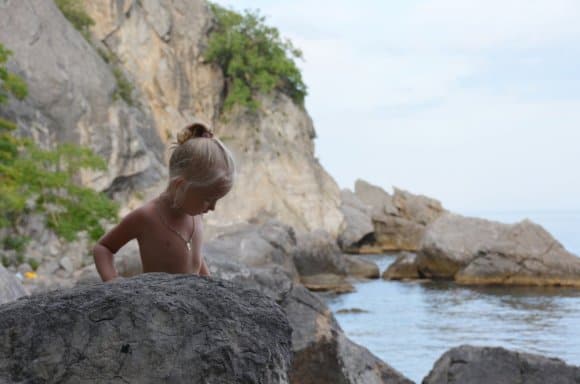 [ July, 2013 ] We took a boat to get to a small town called Gurzuf from Yalta.
Here there is the Chekhov's dacha and it is a museum now.
It is a small but cozy house and the garden is facing the sea.
This rocky area in this photo is his private beach.
He got married towards end of his life to an actress Olga Knipper.
Olga mainly lived in Moscow, so the couple lived apart most of the time, but even so, his sister Maria, who devoted herself to Chekhov was apparently very jealous.
After Chekhov's death, however, the two women got closer.
There were a few photos of the two old women together in the museum.
This dacha was left for Olga and the house in Yalta for Maria.