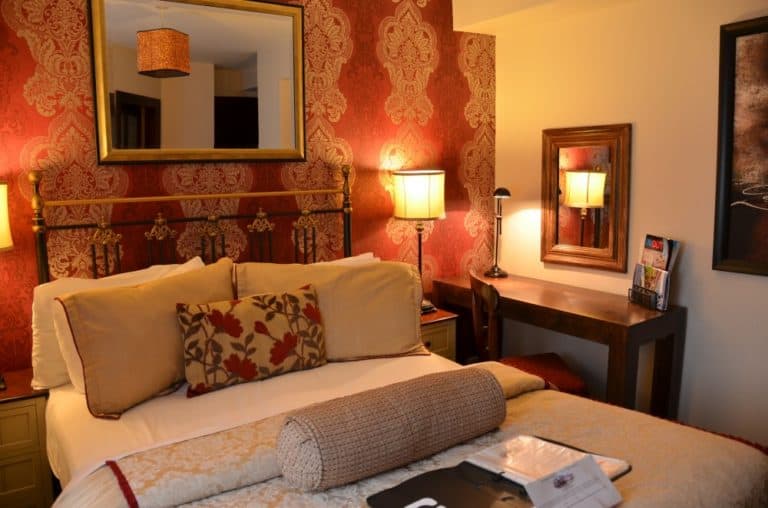 [ May, 2013 ] In Chester in England, we stayed two nights in a hotel called Brookside Hotel.
When we booked the tour, we told them my preference of three star hotel, and they chose and booked this one for us.
This hotel is situated a bit far from the centre in a quiet residential area.
This is an independent family run hotel.
They have a bar and a restaurant, but the atmosphere is closer to a typical B&B in Britain, which gives it a British flavour.
The room was small, but nicely decorated.
On the first night, we had a dinner in the restaurant there.
The foods were mid-range, but the atmosphere was very affected as if it were a 5 star place.
The waitress repeats same phrases again and again to every customer.
During the meal, she comes and asks "how is your meal?", but it is very obvious that she does not care about our answers.
It is just a mechanical question.
I think this kind of aspect is the proof that in England, the restaurant culture is still in the early stage, compared with Italy and some other countries.