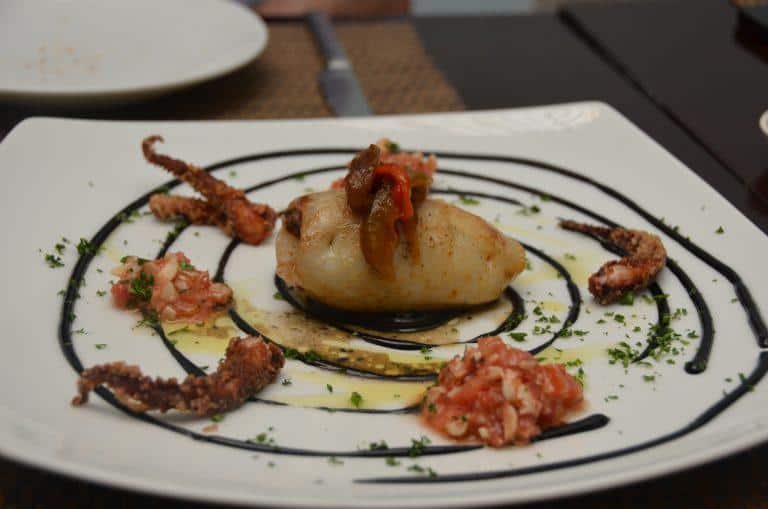 [ Jan.2017 ] On the third day in Cartagena in Colombia, we had a free day.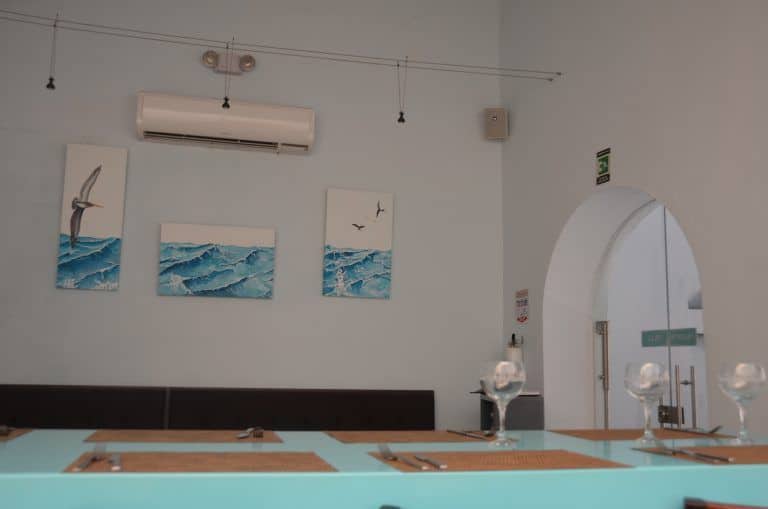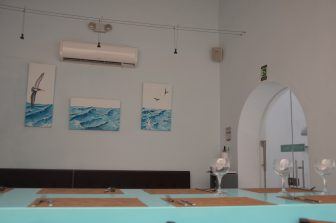 We went to a Tapas restaurant called Agua de Mar which was listed in our guidebook for lunch.
This place was fashionable and a little posh.
Most of the local restaurants were colourful and in a way messy, but the pale blue interior of this restaurant was stylish in a minimalist style.
The foods were stylish, too.
And they were cooked perfectly.
Especially I liked the stuffed squid, in which there were some sausages unexpectedly and they matched with the squid very well.
The dessert were elegant, too.
The wines we drank during the holiday were mostly from either Chile or Argentina, but they had some Italian wines here, so we had a bottle of white wine from Abruzzo, which was good, too.
I think this restaurant is suitable when you feel like sitting in an urban sophisticated atmosphere, away from the local environment which is full of colours.
There were more places to visit in and out of the old town of Cartagena, but we decided to have an easy day.
For me, one of the activities on the easy day is shopping.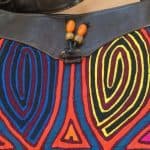 First I looked for a leather bag with the colourful handiwork which I saw frequently in Bogota.
But in Cartagena, there were not many of them, which was disappointing, but in the end I found one I liked and bought it.
This colourful pattern is the Kuna people's traditional handicraft.
They live in Panama and in some parts of Colombia, apparently.
On that day, a cruise ship arrived at the port and there were many German speaking people walking around.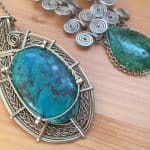 And for the locals, it was one of the busiest days and there were many stalls there.
Among them, I found an artisan of metal work who was making accessories with interesting metal chains and semi-precious stones.
I bought two pendants with Chrysocolla which is my favourite stone.
But these stones were not from Colombia, but one was from Bolivia and the other was from Peru.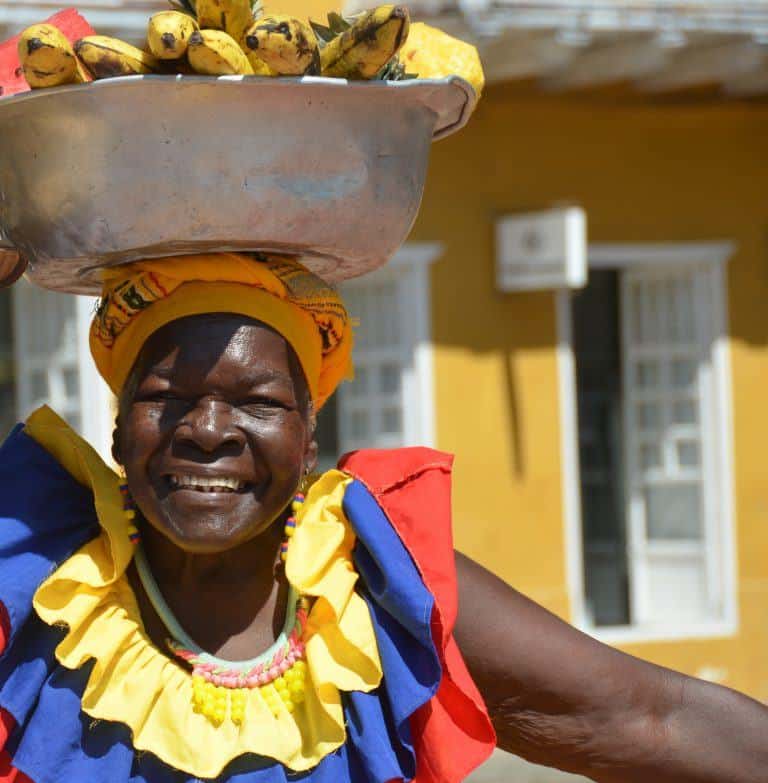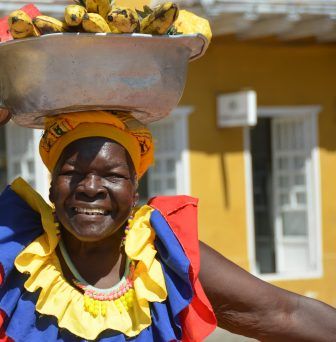 In Cartagena you see many black women with fruits, wearing very colourful dress.
They are models for tourists.
According to our guide of the day before, they were people who spoke an African language called Bantu and live in the north of Cartagena.
Originally they came to the city to learn Spanish by selling their fruits.
Because we had leaned that, we took some pictures of one of them, paying some money, though nowadays they seemed to be here just for their business.
They reminded me of another model with fruits we met in Vietnam.