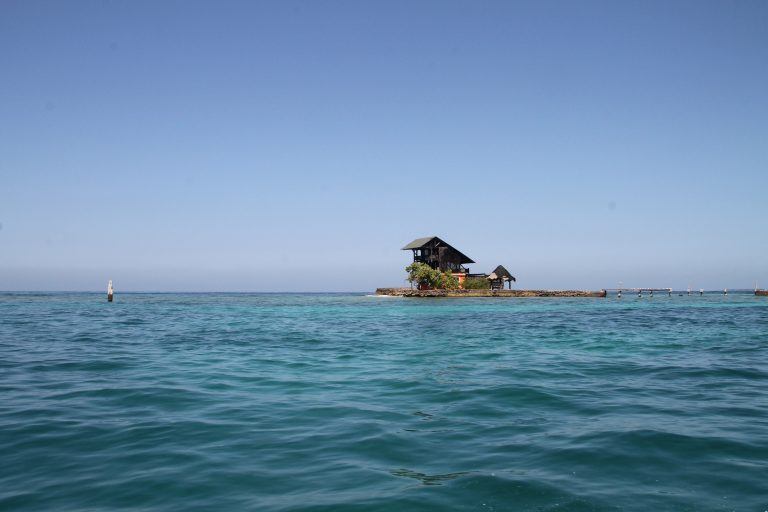 [ Jan.2017 ] On the second day in Isla Grande, an island in Colombia, I experienced snorkeling for the first time in my life.
I was not expecting to, though.
We chartered a boat to go around the island and on the way, the boatman stopped the boat and gave us the equipment without asking us if we wanted to snorkel.
So I did not have a chance to think if I wanted to do or not and got in the sea with the mask and fins.
I am not good at swimming and I get panicked, if I cannot reach my feet on the ground, but because the boatman threw a big floating ring, I could go ahead holding on to it.
On the other hand, for my husband, it was easy because he used to do proper diving when he was young.
So the fact that he was with me was a relief.
I was so surprised to see the underwater world of the tropical sea.
It was just like the tank my husband used to have with colourful fish and plants.
Blue fish, yellow fish, the fish with gradation, etc.
Of course I know that the tank was the copy of the nature, but really seeing them in the nature myself, I was very impressed.
The snorkeling itself was not comfortable, but I could manage without getting panicked or anything.
It could be a fun if I get used to it and probably I will want an underwater camera.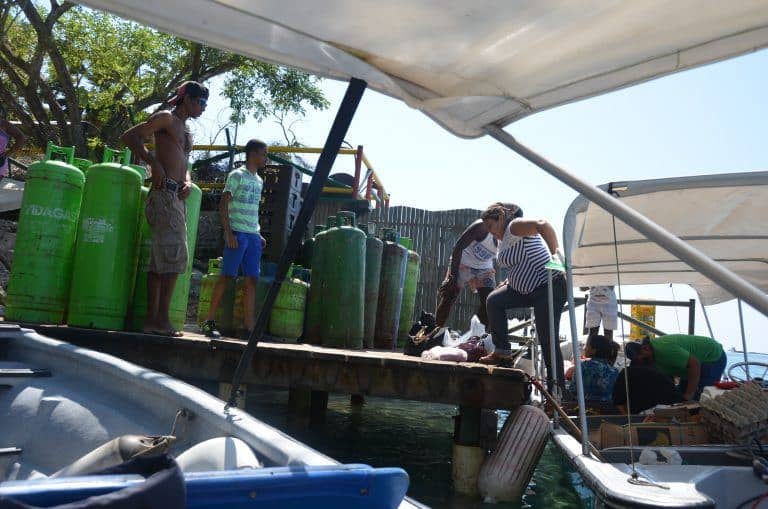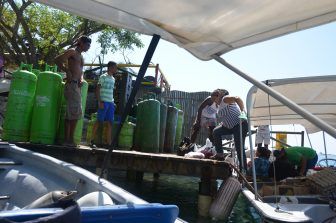 While we were going around the island, we found that there were more hotels and villas.
And on the way, when the boatman replenished the fuel, there was a boat with supplies from the mainland and we could imagine the hard life of the islanders.
After the boat trip, we had a relaxing time on the private beach.
The reason why we chose to come here was to relax after travelling around in Colombia with the tight schedule anyway.
I bought a couple of necklaces made of shells from one of the vendors called William whom we met a few times.
We liked him, seeing that he worked hard everyday, though he could not put any numbers on the calculator of our mobile phone.
We gave him our surfing shoes we used during our stay in the end, which made him very happy.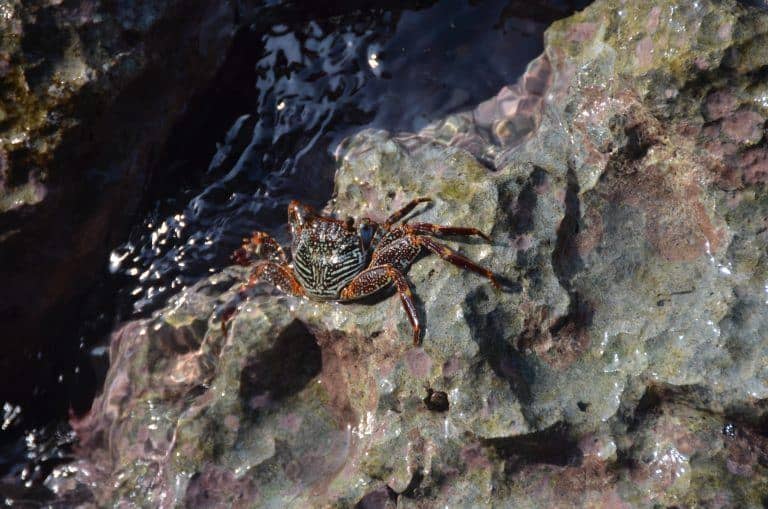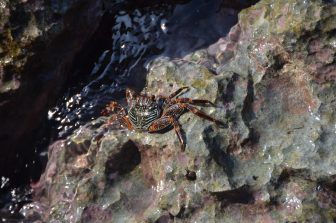 On the last day on the island and in fact in Colombia, we got up early to enjoy the sea as much as possible, but it was as windy as the evenings (every evening there were strong winds) and there were some clouds.
We were disappointed, but after a while, it became a calm sunny day as before, so it can be like this here everyday.
And in the afternoon, we left the island with reluctance, being seen off by a crab.
Then we flew back home from Cartagena via Bogota.
It was really a full satisfactory holiday.