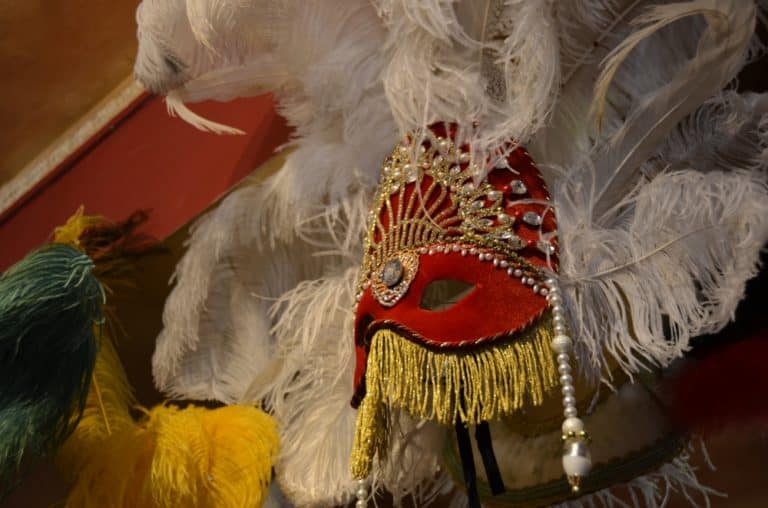 [ Oct.2015 ] We got off the gondola in Venice and walked for a bit, then I found this shop which offers the service of renting out their costumes and taking photos of you.
I just love this kind of thing, so although it was rather expensive (50 euros per person), we went in there.
I did not realise at first, but the photo shoot did not take place in a studio, but in Piazza San Marco.
Hearing this, a couple of my family members shrank back a bit, but in the end, all of us wore the 16-18th century costumes and went out to the town of Venice, which was already getting dark.
It was a fantastic experience! We all wore masks, so I felt like we were hiding.
Not only the owner of the shop, but many of the tourists who were around Piazza San Marco, followed us and took pictures.
One fell over, trying to catch up with us.
I was a super star, if only for about a half an hour.
One of my family said afterwards that she was so embarrassed that she started to get a headache, though.
The name of the shop was Sogno Veneziano Atlier.
They also organise some fancy dress parties at the time of the famous carnival.
All of the costumes were handmade by his wife.
He told us that most of his customers are Americans and Australians, and we were his first Japanese customers.