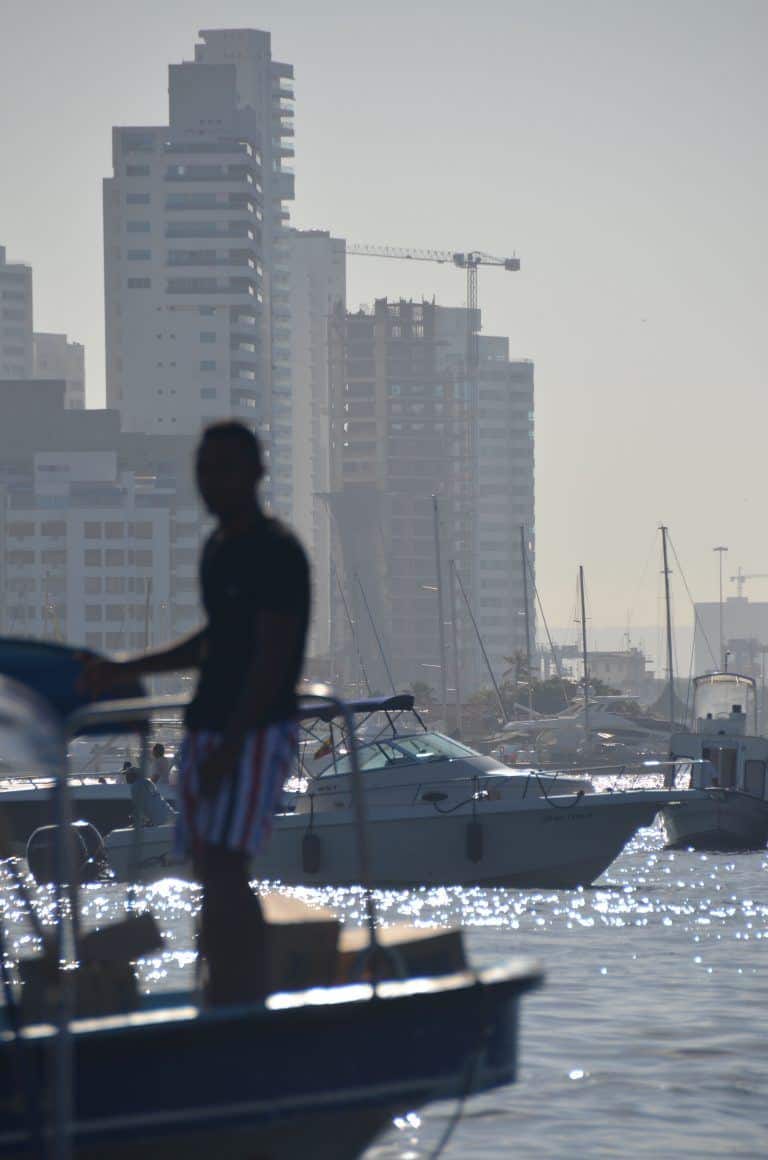 [ Jan.2017 ] The last destination of our holiday in Colombia was Isla Grande, one of the Rosario Islands which is about 35 km south west of Cartagena.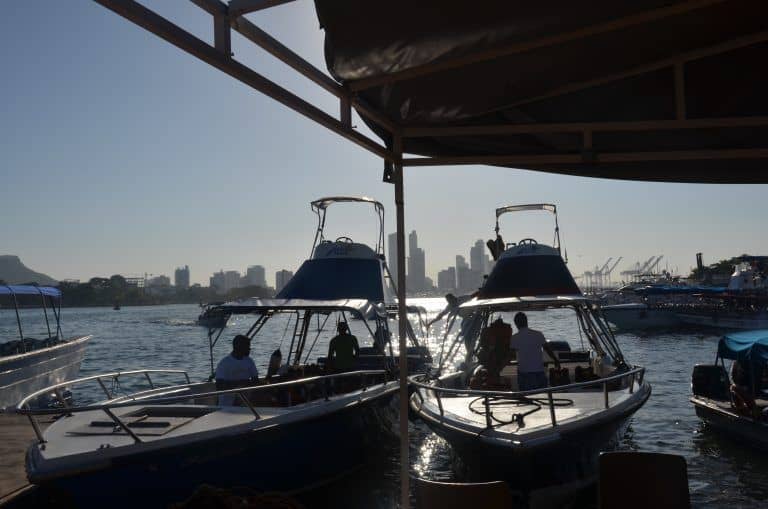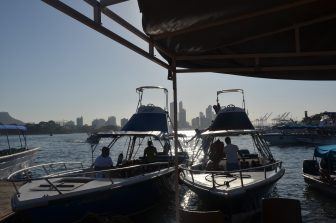 This archipelago is made up of 27 small coral islands and Isla Grande is the largest among them.
According to our itinerary, we had to arrange the way to the island by ourselves, so on the day before we went to the port and bought our tickets.
At the port, we found that there seemed many one day tours to the Rosario Islands.
On the actual day of the journey, we got up early and took a taxi to the port because we were told to be there at 8 am.
The port was in chaos at this time of the day.
First, we went to the ticket office and gave our names and the passport numbers.
Then we went through the barrier and sat on the chairs under a tent.
And we waited there for about one hour.
The advantage of coming here early was getting the seats in the shade.
Many people came after us one after another and many of them had to wait under the sun.
The boats at the port were not proper boats I expected, but all of them were a sort of old motorboat with many seats.
They looked similar to the pleasure boat we enjoyed in Crimea a few years ago.
Just about the time we started feeling uneasy, they called our names and we moved to another tent.
And after a while, they called my husband's name so we went up there, but it seemed to be a wrong person.
But they said "It does's matter. Get in, get in", so we got into one of the boats which was the smallest of all.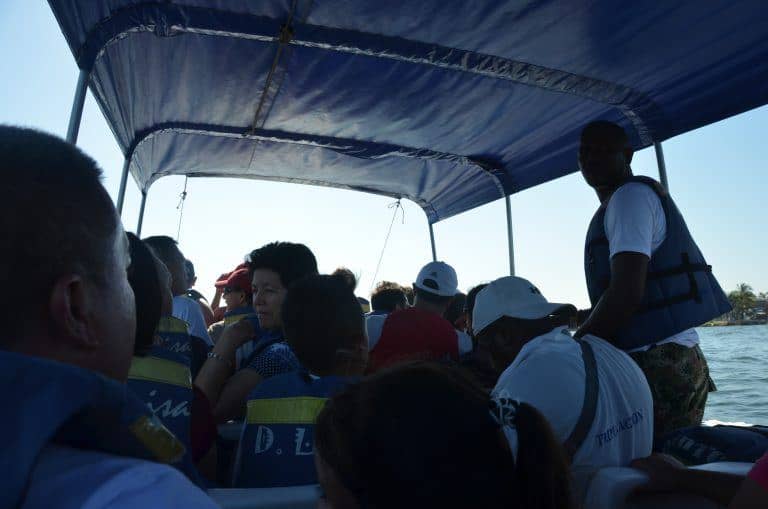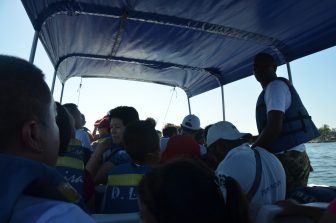 It was full of people.
It cannot be safe or lawful.
And when it started, I got soaked because of the splash.
It was a stressful experience, but in the end I felt it was a fun.
I did not get any seasick either during this one hour journey.
And we were the only people who got off at Isla Grande.
It seemed that this was one of those one day tour boats.
At the hotel in the island, we finally found that if we had talked to the hotel people in Cartagena, they would have arranged a boat for us free.
In fact, the boat on the way back was much better and modern and the port we arrived in Cartagena was a different one.
So we wasted our time and money and effort because of lack of information from the travel agency, but I remember this journey as a fun event now.