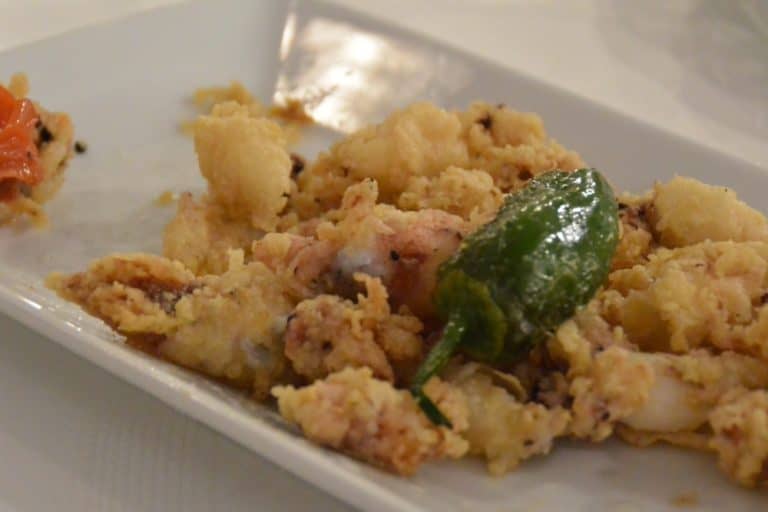 [ Feb.2016 ] We went to the airport directly from work to take the evening flight to Valencia in Spain.
The journey was smooth, but we were very hungry.
So as soon as we arrived, we went to a restaurant called Civera which was recommended by the hotel receptionist as a good place for seafood.
When we entered there, we saw a Tapas bar full of local people.
And on the other side of a glass wall, there was the restaurant area.
Here the customers were mainly tourists.
This photo is our starter, fried squid.
We had octopus, too.
My main dish was sea bass.
Although they described that it would be grilled, in fact it was pan-fried.
And I had the creme caramel for the dessert.
Everything was tasty, but all were heavier than expected.
We could not finish this squid dish and the creme caramel.
It might have been better at the bar on the other side of the glass wall.
After the dinner, they served a digestif on the house.
It was very similar to Grappa in Italy.
Very nice, but I ate and drank too much, so I had a very bad night.