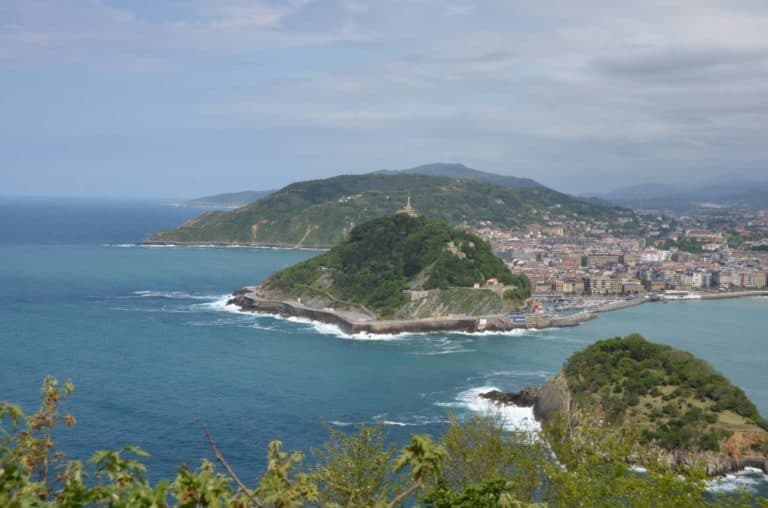 [ May, 2014 ] 'The view from the summit will make you feel like a circling hawk staring the vast panorama' – – This is the photo of the view of San Sebastian in Spain, which my guide book described as above.
It was worth walking a long way from the old town to the cable car station.
The name of the hill is Monte Igueldo and an amusement park was on top.
There was one ride I was intrigued.
They made a running stream on the edge of the hill and people could ride a boat there.
But nobody was riding it.
For a while I was watching it, and then finally a family took one.
They became a trigger and not only us, but also other people started having a ride.
It is just a children's stuff, but one moment there was nothing between me and the view, even no fence, and my internal organs moved.