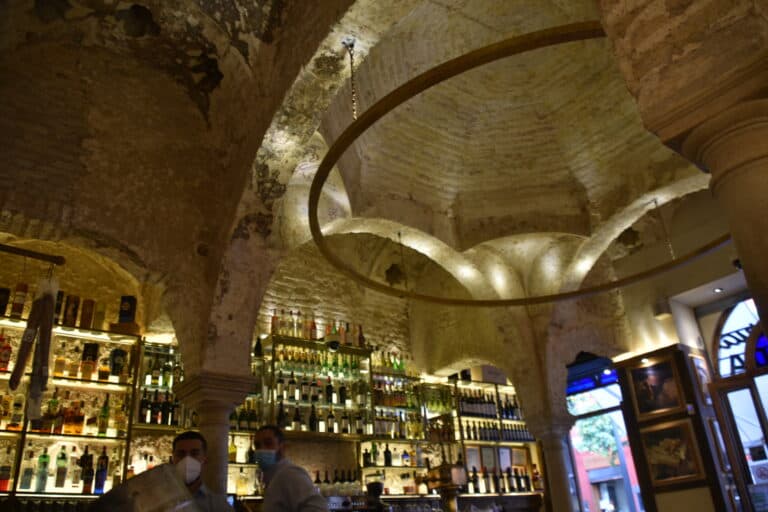 [Nov. 2021] As mentioned earlier, there are many tapas bars in Seville, the capital of the Andalusian region of Spain.
Each has its own characteristics, and the tapas bar we went to on this day, Bar Giralda, was originally Hammam.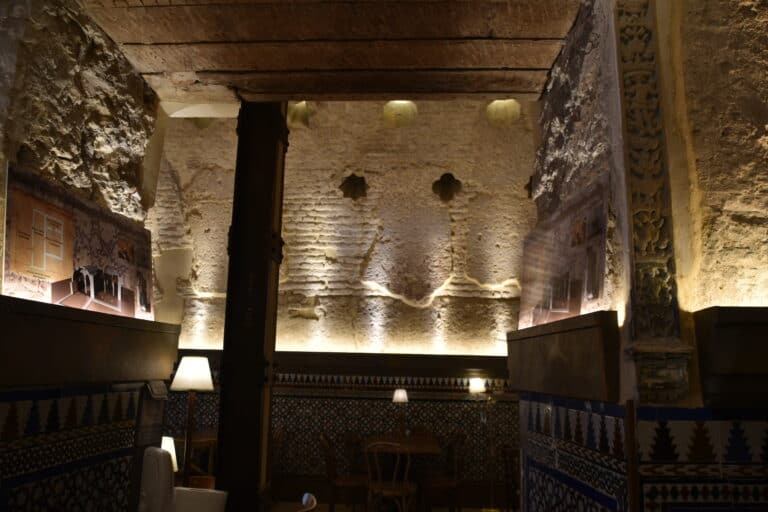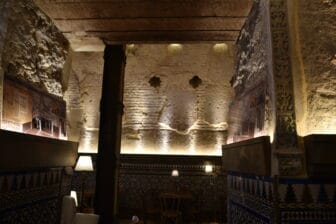 Hammam is a public bath in the Islamic world and is still firmly rooted in culture in countries such as Turkey and in the Middle East.
The guidebook said, "It was a former Hammam," so I was wondering if they had remodeled the Hammam into a bar, but apparently, it was only recently that they found out that this place used to be a Hammam.
According to online information, it first became a hotel in the early 1900s.
At that time, it was successful to hide and preserve the structure of the hammam without destroying it, and it is said that this 12th century hammam was found when this space, which had already become a tapas bar, was renovated in the summer of 2020.
It's just north of the cathedral, and there are a lot of tourists, so I thought the foods wouldn't be special anyway, but I wanted to take a peek at the building.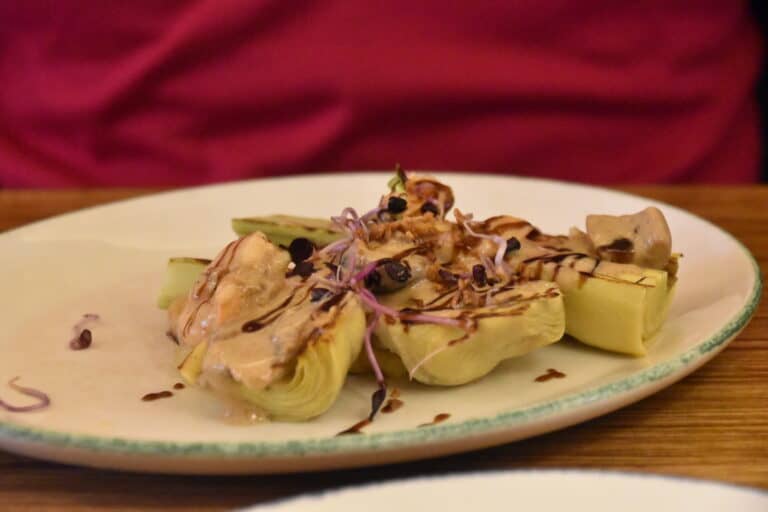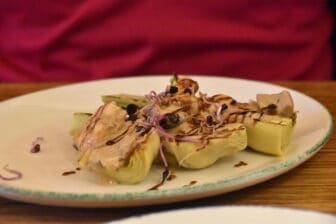 Yes, it was a Hammam, especially the ceiling.
Some parts of the wall looked Hammam as well.
The ruins and the bar were nicely fused.
It is known that this Hammam had a coloured geometric pattern.
We settled down in this historic venue and ate four dishes: stuffed peppers, bull tail, artichokes, and octopus tapas.
Surprisingly, they were all very delicious.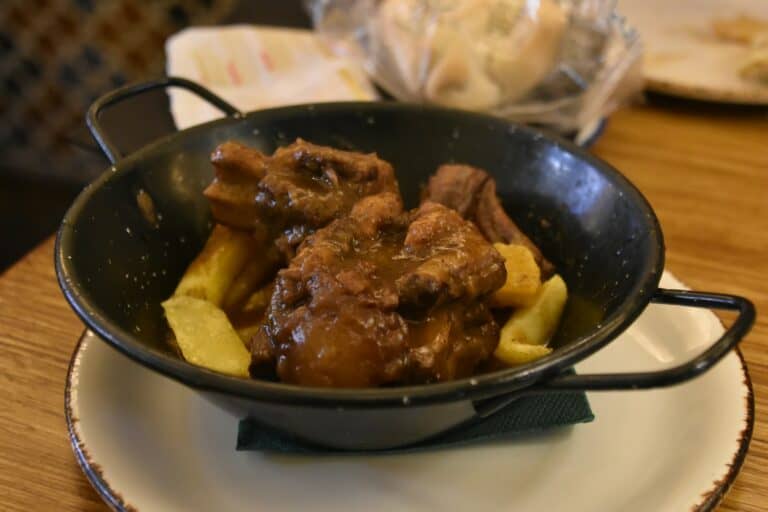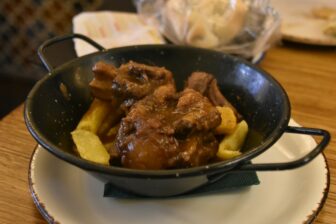 The octopus was surprisingly small, though.
The price was reasonable at € 26.50 including 3 glasses of wine, and it turned out to be a very satisfying lunch.
I don't know if there is a working hammam in Seville, but I remember a long time ago when we went to Cordoba in the same Andalusia region to experience the Hammam.
The area where this Bar Giralda is located is called Barrio Santa Cruz, and the guidebook says "the great place to take a walk", so we walked around.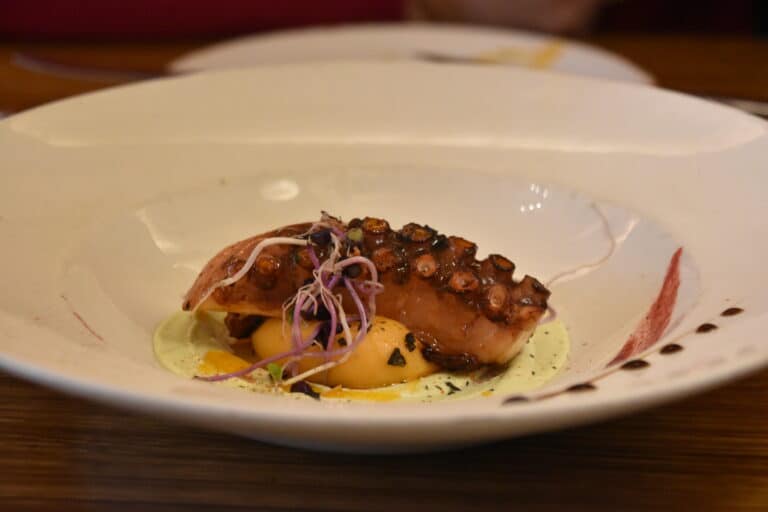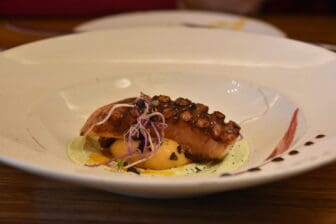 It was a Jewish district until 1492.
We tried to walk following the description in the guidebook, but it was very difficult to follow because the map was not there in the book.
For example, we went to a monastery which I thought it was the one mentioned in the book, but found it was not open to the public, or we came across a street which was a dead end.
Normally, I like walking while getting lost in a maze, but for some reason, I was tired at this time, so we gave up and turned back.