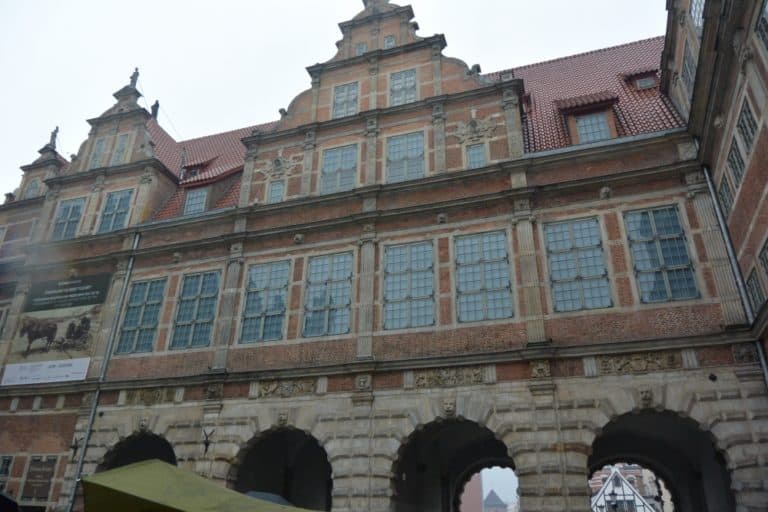 [ Oct.2015 ] This is the Green Gate, which is situated at the end of Long Street, the main street in Gdansk in Poland.
It was built by a Dutch architect in the 1560s.
This was supposed to be the residence of the royal family of the Kingdom of Poland, but nobody stayed here because they disliked the cold damp air from the water beyond this gate.
Only former president Lech Walesa, the leader of the Solidarity, liked it here and he had an office inside this gate.