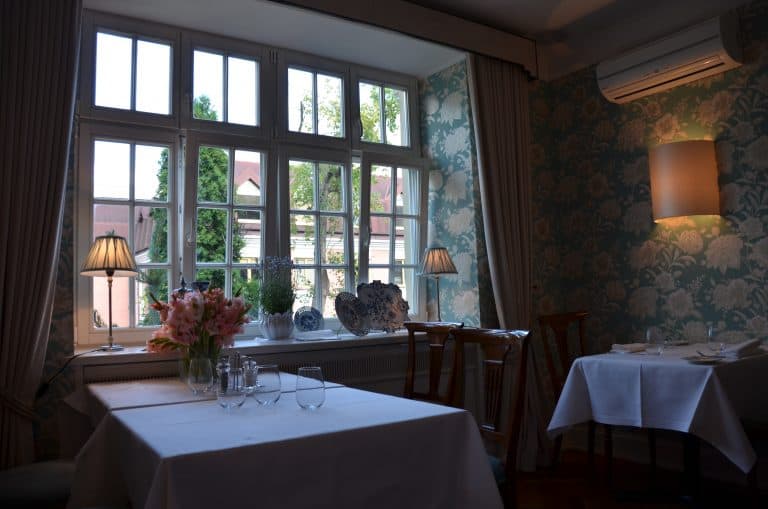 [ Aug.2016 ] I think Restaurancja Rozana in Warsaw, Poland, is one of the top 10 restaurants I have been anywhere in the world.
The gorgeous villa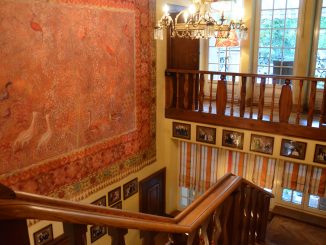 which was in a residential area, far away from the downtown, houses the restaurant.
This was apparently a pre-war villa which was undamaged during the war.
Each room is a dining room with a different interior.
There was a non intrusive piano performance and there were so many flowers.
The waiters and waitresses were wearing formal uniform and working briskly, which gave us a very good impression.
They were formal, but not pretentious at all.
We were lucky to have a table without booking, maybe because it was around 3pm which was not really a dinner time.
The important thing to talk about though is the food.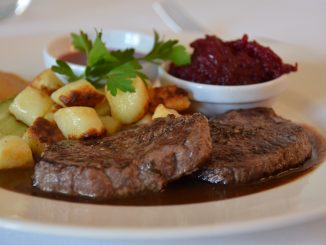 I chose the duck dish as the main and it was perfect.
My mother chose liver and my husband venison, both of which seemed good, too.
My elderly mother usually gives us nearly half of her food, but this time she ate it all.
We had a dessert each and a bottle of wine and altogether it was a bit more than 400 PLN (about 76 pounds or 88 euros).
Considering the foods' quality and the settings, this was very reasonable.
According to the local tourist leaflet, they keep their kitchen open as long as the customers are dining, which means there is no last order time.
I will definitely go back there if I have a chance to go to Warsaw again.