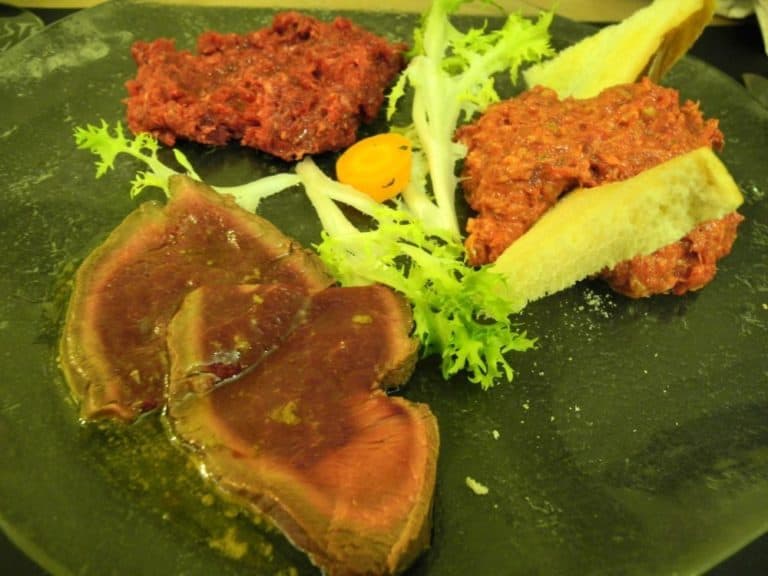 [ Mar.2016 ] We ate horse meat in Parma in Italy.
We went to a restaurant called Osteria dello Singaro which had a good reputation on the internet.
I thought it was a horse meat only restaurant, but in fact, they were offering various kinds of dishes.
We carried out our original intention and chose a special menu with three kinds of horse meat.
What they served were roast meat, simple tartar steak and spiced tartar steak.
They said that we should eat in this order.
The portion was quite generous and they were very tasty.
I was a bit apprehensive of raw meat, but this place was very popular and everything was fresh, so there was no need to worry about it.
Most of the customers seemd locals.
We did not have any dessert, but including the starter of ham and cheese with a half litre of wine and two coffees, the bill was 59 euros for two of us.
Very reasonable.
Next time, I want to try their horse meat steak.
By the way, they do not eat horse meat in the England.
I think it was last year that there was a big fuss because some horse meat was included in the supermarket tins of beef.
We eat horse meat in Japan.
I remember eating some pluck in Aizuwakamatsu a few years ago.