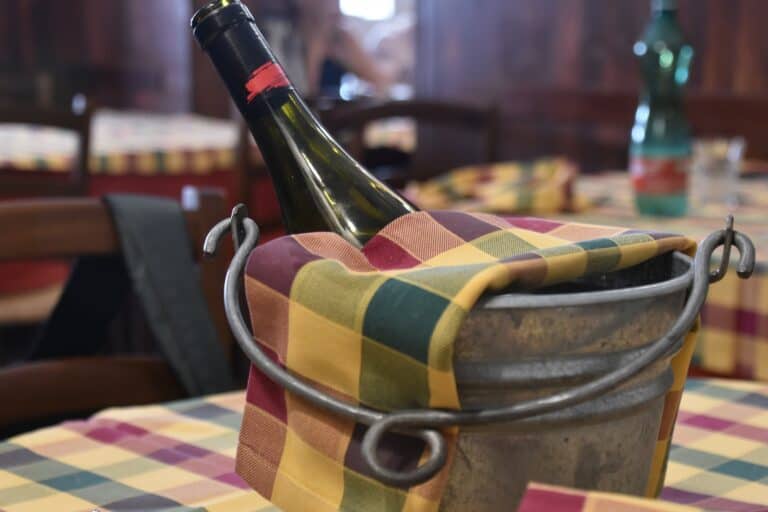 [Sept. 2022] It's time for lunch in Modica, an inland town in Sicily, Italy.
We went looking for a restaurant recommended by the curator of St. Peter's Church.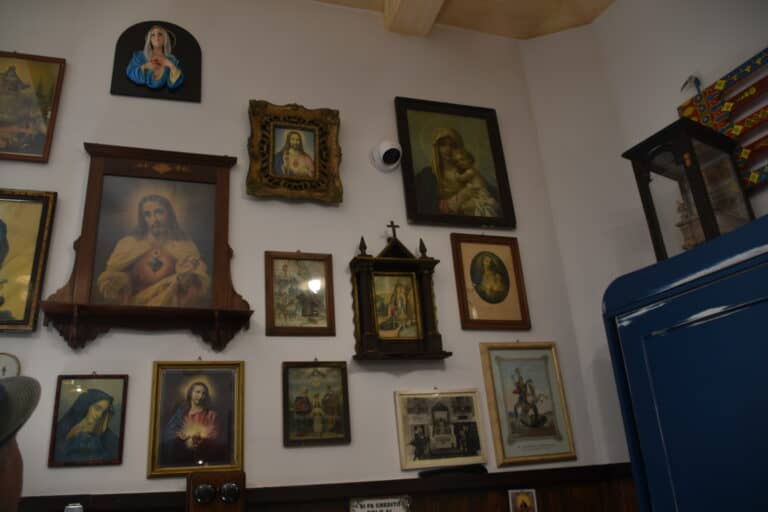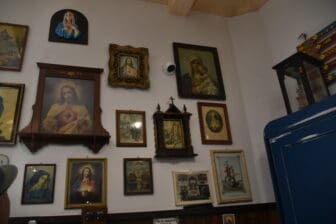 It is called Osteria dei Sapori Perduti (Canteen of Forgotten Flavours), and they serve the local cuisines.
I found it later that it is listed in our guidebook.
It was a a good old-fashioned restaurant with the nice and warm atmosphere, and there were some people who came to eat alone during lunch time.
And there were many religious paintings on the walls.
When you look at the menu, you will notice that the names of the dishes are slightly different from the familiar Italian names.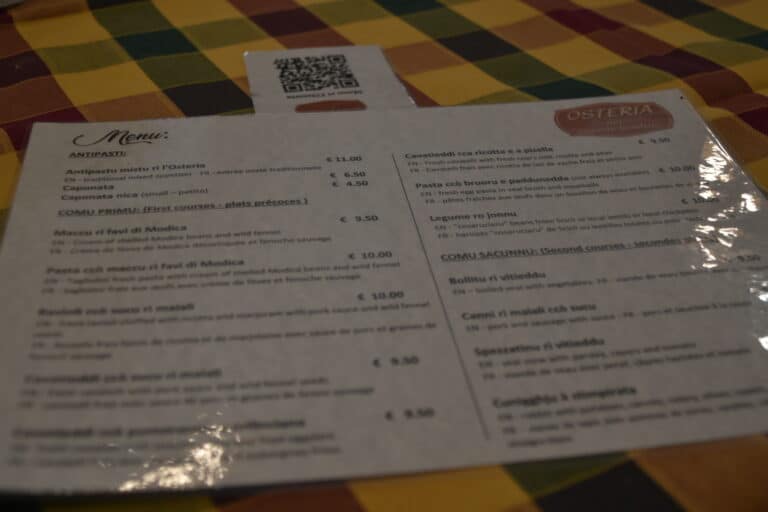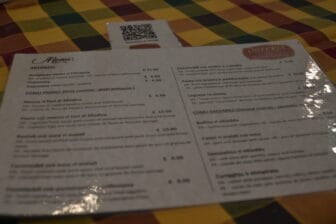 It is written in Sicilian language.
Apparently, in Sicilian, as in Sardinian, there are many words ending with "u".
We ate meat here for the first time in quite a long time.
Because during our stay in the seaside town of Syracuse, we were obsessed with seafood.
Mainly because it was delicious, but also, it is difficult to eat various kinds of seafood in our daily life in London, so we felt like we should eat it when we can.
But in inland Modica, the local cuisine is meat.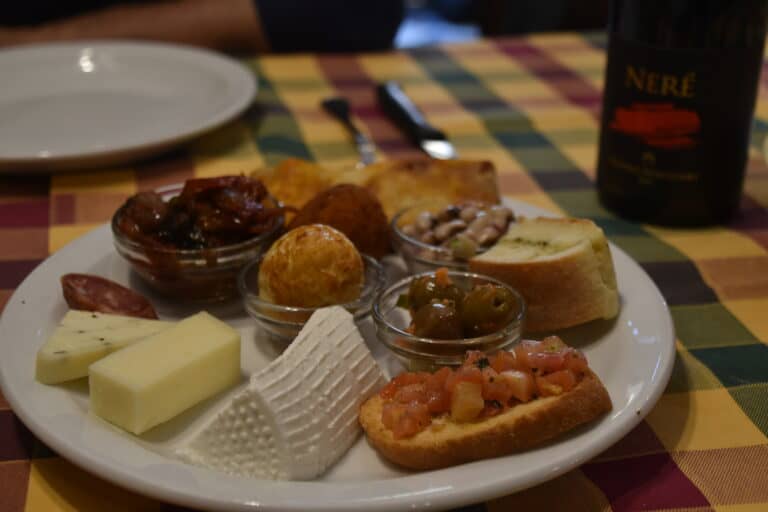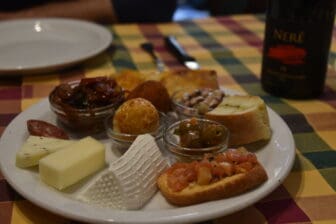 For starters, we split the Antipasti Misti between the two of us.
A very substantial plate came out with about 10 dishes such as cheeses, spicy arancino, beans and caponata.
The inclusion of eggs was unusual.
We ordered red wine for the first time in a while.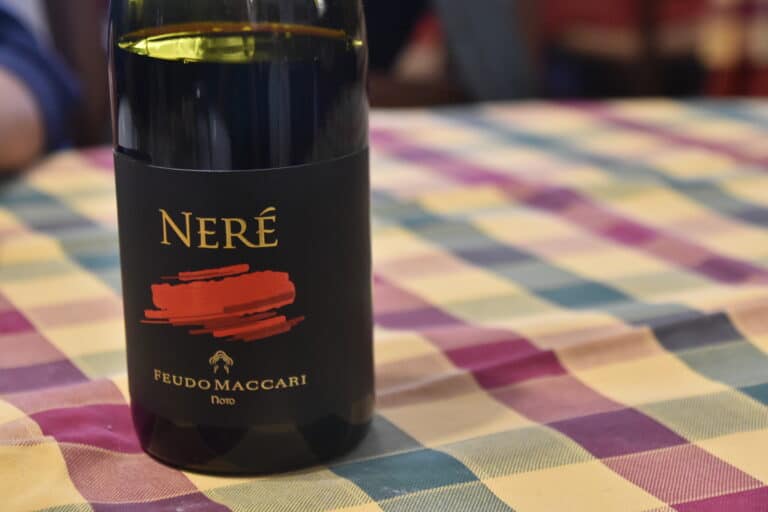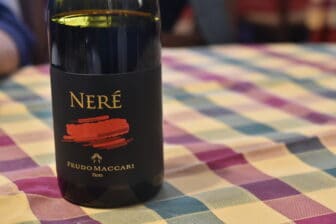 It was Nero d'Avola, made in Noto, that we passed through on our way from Syracuse to Modica (In fact, we passed a station called Avola, which is the origin of the Nero d'Avola).
The alcohol content was 14%, and I thought it might be too rich in this hot weather, but the man at the restaurant said, "Let's cool it down a bit," and put it in a container of ice water.
Until now, I was reluctant to chill red wine, but learning that the local people in the production area drink red wine in this way was a real eye opener.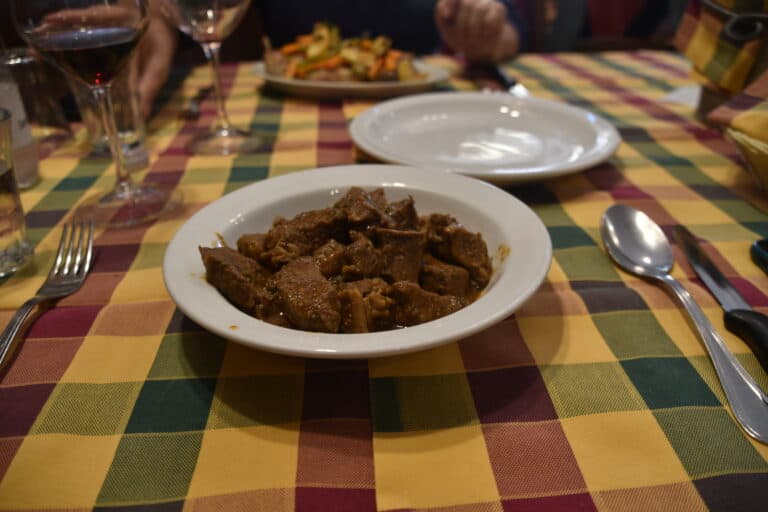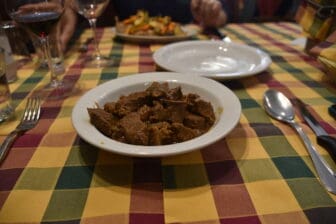 In fact, when chilled, it was much easier to drink and tasted better.
For my main, I chose the braised veal.
It's soft and tasty, but the taste itself was a little too strong for me and I felt like I want rice.
My husband chose his favourite rabbit dish.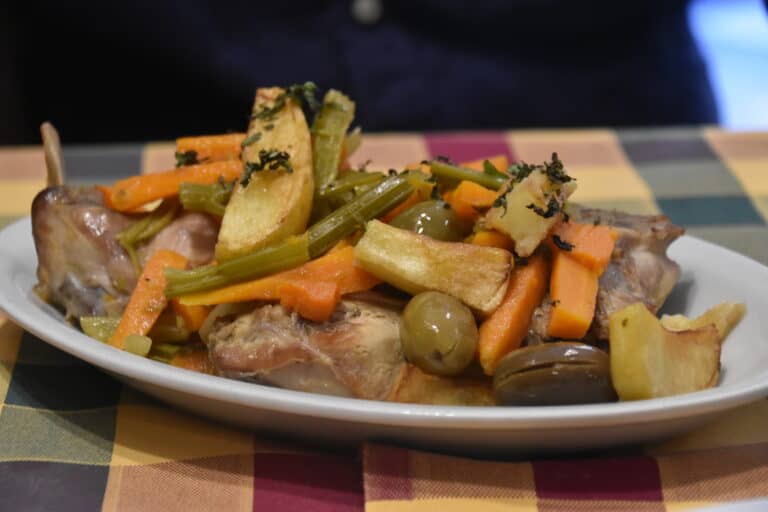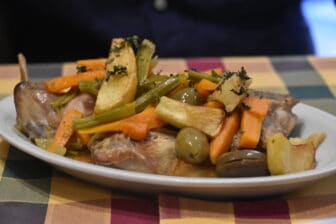 It was a brightly coloured dish served with carrots, celery and other vegetables.
After eating the main, I was full because the starter was substantial, so we skipped the dessert, and I drank limoncello and my husband drank amaro.
It was very reasonable at €65.50.