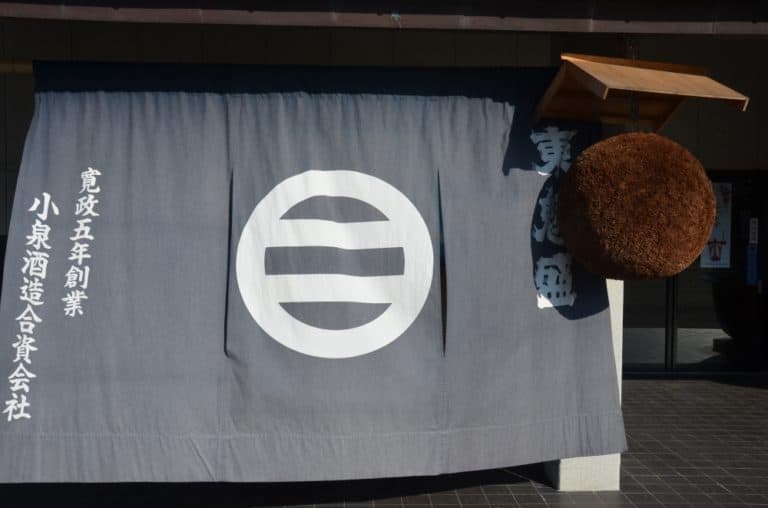 [ Dec.2014 ] In our short family holiday, we went to a sake brewery in Boso area in Chiba prefecture in Japan.
It was called "Sommelier House Sakasho-no-Yakata".
I was imagining a very old establishment like the one we saw in Niigata a couple years ago, but this place was modern.
To my surprise, we could try tasting the sake as much as we wanted.
There must have been around 20 different sake.
If you are a drunkard, you could try all of them and get nicely drunk.
Of course we tried, too, but we could not drink so much and after a while, we got confused and could not tell which sake was my favourite.
Anyway, each one of us bought one or two bottles.
We bought a sake cake as well.
Probably, most of the visitors buy something here, so free tasting pays.
This sake brewery's name is Koizumi.
This Sommelier House is new, but company has a long history, founded in 1793.
The star sake here seemed "Toukaizakari".