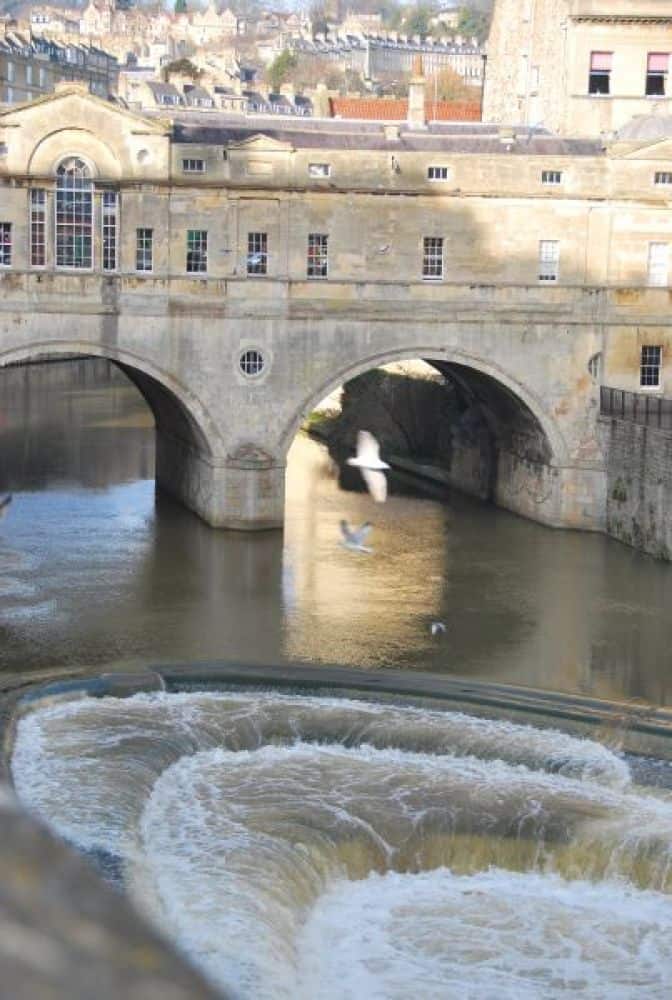 [January, 2012] Bath in England is well known as a city founded by Romans, but it was only 18th century when it became a centre of fashionable society.
Around this time the town was rebuild completely and became present honey coloured city.
I learned this through our tour guide who has almost got 'experienced' written on her face.
Very interesting person with plenty of humour.
The tour covered 300 miles, so we had to hurry all the time and did not have enough time to enjoy Bath, but I felt this city has become busier since last time I visited about 2 and a half years ago.
It was very difficult to walk around without bumped into people.
The bridge in the photo is called Pulteney Bridge, which was build with the image of Ponte Vecchio in Florence.