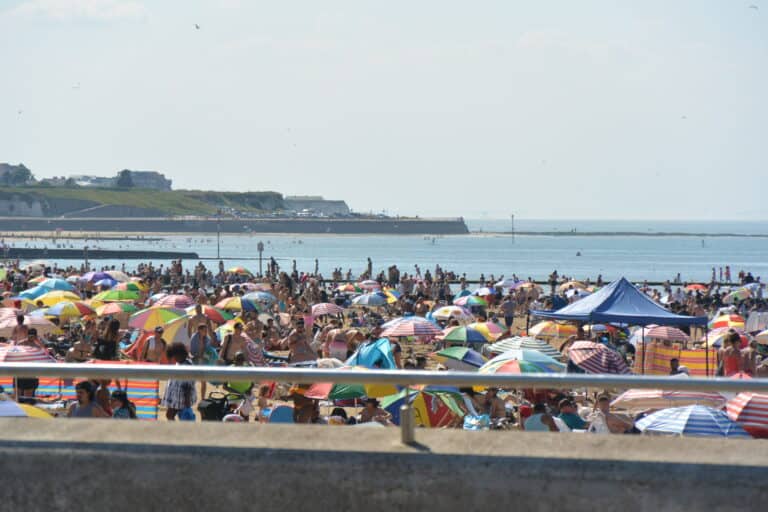 [July 2021] We knew that this Sunday would be a hot and sunny, so we wanted to go to somewhere seaside and chose Margate in southeastern England, which we had never been to before.
We prepared for this short excursion booking a train, a restaurant, etc. and got up early on the day, but as a result, this excursion was a failure.
It was smooth to Victoria station in London, and it was good to get on the train that had already at the platform, but after that, a lot of people got on and it was overcrowded.
Since the Covid restrictions have already been lifted, there was no social distancing.
Moreover, there were many families, and they talked and talked without wearing a mask.
There seemed to be more immigrants (including us) than the original British  on the train and I heard a lot of languages.
Particularly, it seemed that there were many Brazilians among them.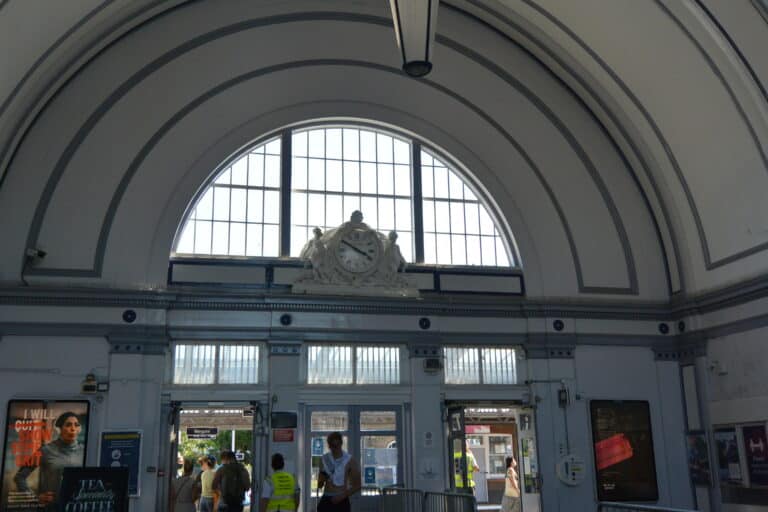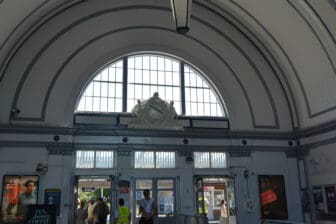 It's so crowded that people sat in the aisles, a situation that I've only seen in Japan in the past.
My husband said, "If we don't get Covid, it's a proof of the vaccine's effect."
And after this journey, we didn't get Covid, so it seems that the vaccine was working.
After passing the Whitstable where we went last year, we arrived at Margate after a 1 hour and 45 minute train journey.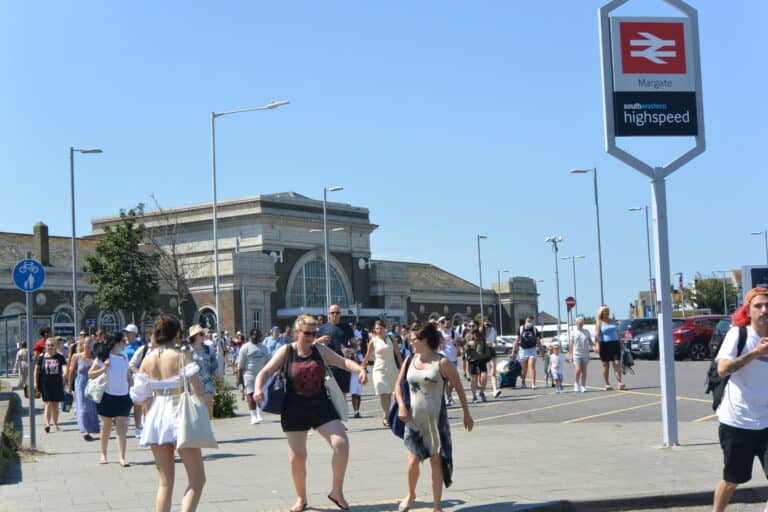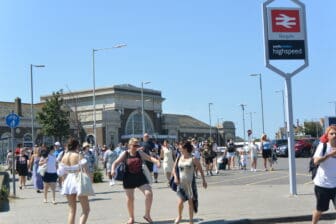 Margate was said to be a "historic high-level resort" when my husband searched online, but to be honest, I had the image of a "low-level, out of date seaside town" and I was right.
Just outside the station, there was a fairly large sandy beach that is rarely seen in the UK.
The water seemed to be shallow, which is ideal for families with children.
That was why it was so crowded.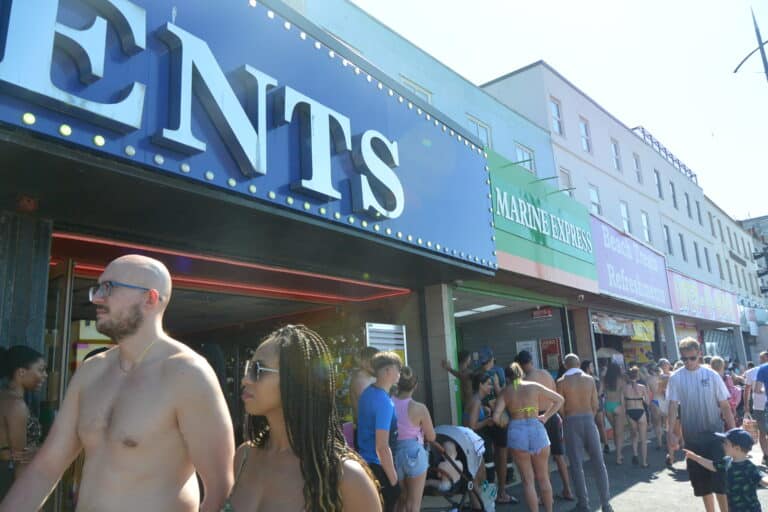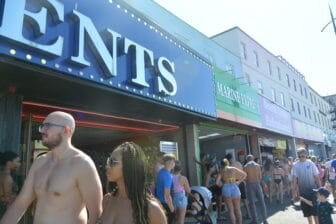 The streets facing the sea were lined with the usual amusement arcades and cheap souvenir shops, and half-naked heavy people were walking around.
From the first, we didn't intend to swim here at all and we just wanted to feel the sea breeze, so we headed towards the old town without going out to the crowded beach.
We had a reservation for a restaurant at noon, so we enjoyed walking around town until then.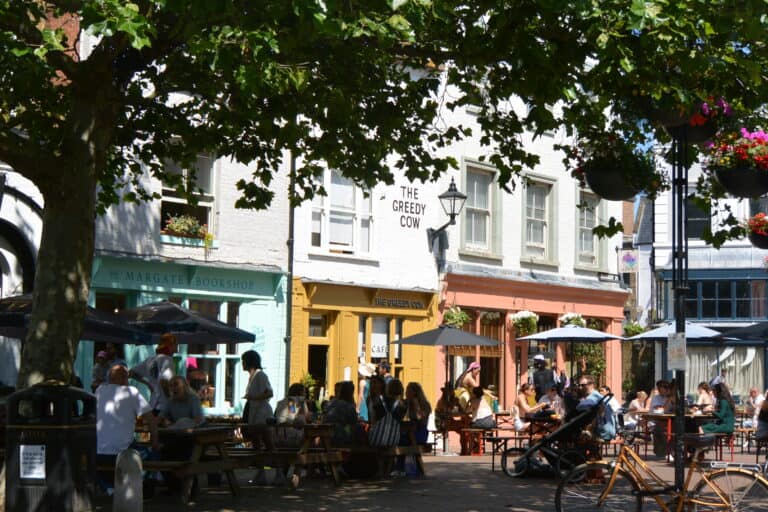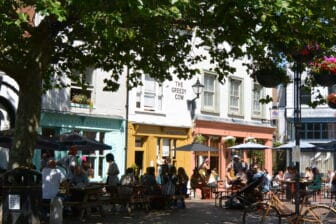 The old town looked like typical England town, and it certainly looked like a "historic resort".
Apparently, Margate had been known as a health resort since the 18th century, and it was a major resort in England for at least 250 years until it fell low in the latter half of the 20th century.
We saw a building where Karl Marx stayed in 1866.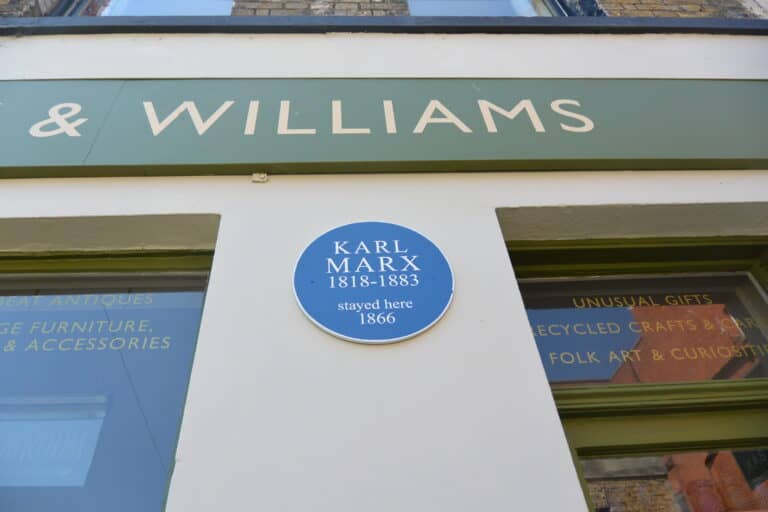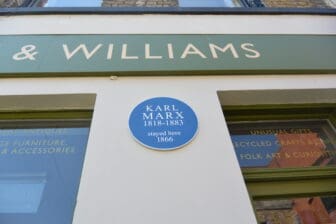 Marx stayed here to cure his skin disease and was treated at a hospital called Royal Sea Bathing Hospital.
It is said that this hospital used sun bathing and sea bathing as part of its treatment, which was epoch-making at that time.
Now it was the time for us to make a move to the restaurant.