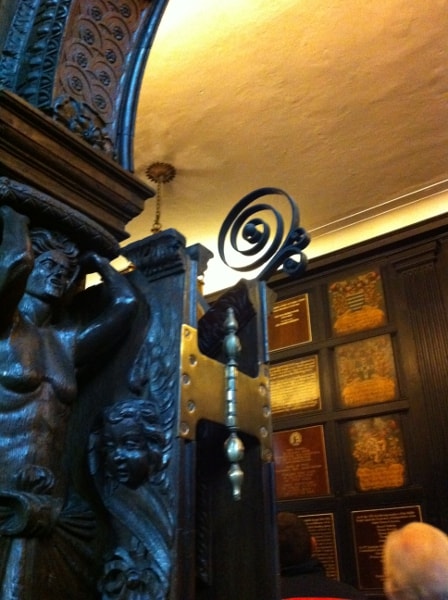 [September, 2011] In London there is an event called Open House.
More than 700 private but significant buildings open their doors to the public.
It is only two days in a year.
This time, we visited an Inns of Court, Middle Temple.
It is a sort of a school to become a barrister and it has got more than 500 years of history.
It is interesting to peep into something so far away from my ordinary life, but I did not feel any connection naturally.
Having said that, the area around here was nice with old buildings and I felt it was worth a long walk that we had to take to visit here.