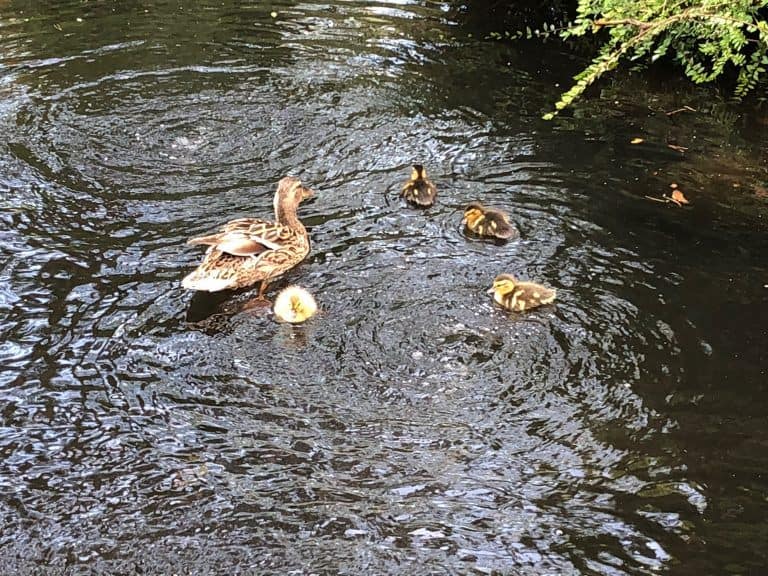 [ Aug.2018 ] We went to a huge holiday village called 'Center Parcs' in the Sherwood Forest in Nottinghamshire in the middle of England this summer with children from our family.
Most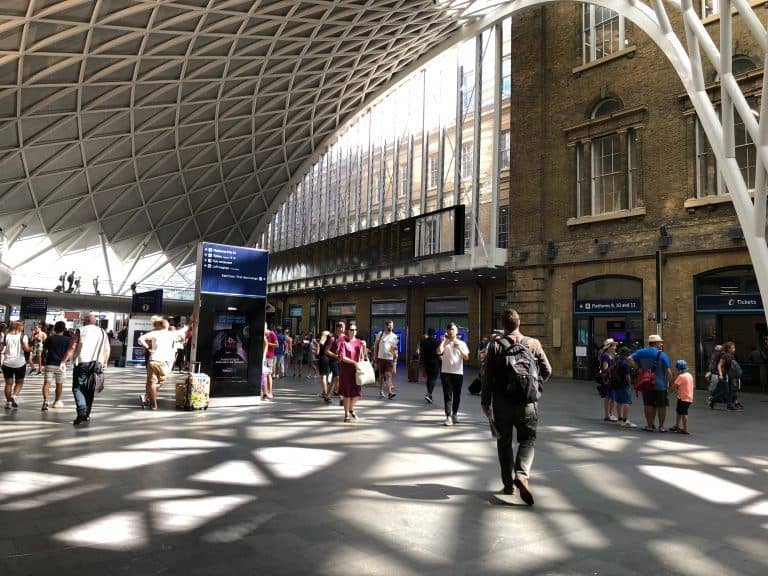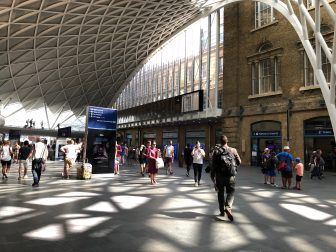 of the people go there in their own cars, but because we do not have a car, we took the train and a taxi.
It took about one and a half hours from Kings Cross station in London, which was renewed a few years ago, to Newark North Gate.
There, we took a taxi, which just happened to be there, but in fact the driver took us for the booked customer by mistake.
He found that later in the journey but managed to sort it out.
This taxi company, called Carlins, is a family-run small business and this driver was managing his father and his brother as drivers.
We got a good impression from him and I was surprised to know that these kinds of family-run businesses still exist in England.
So we booked the return journey with him, too.
The Center Parcs we arrived in was huge.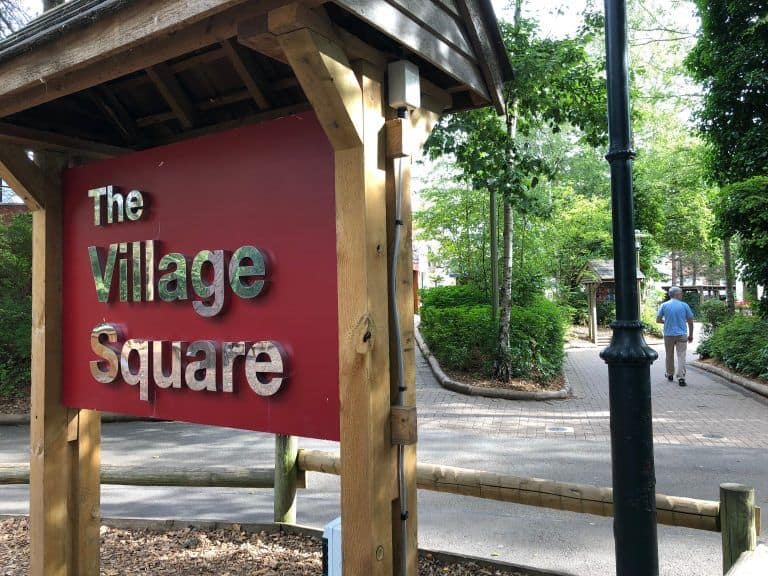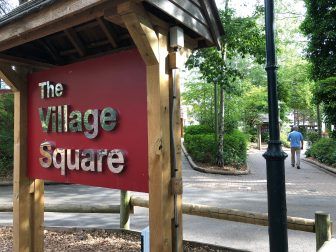 Because we did not have our own car, the security person took us to our lodge with his car.
The lodge consisted of the open space of the kitchen, dining, and lounge in the centre and three bedrooms around it.
It was more spacious than I had imagined and nice and clean.
We stayed here for three nights.
Center Parcs is organised by two shifts a week : Check-in on Fridays and Check-out on Mondays, or Check-in on Mondays and Check-out on Fridays.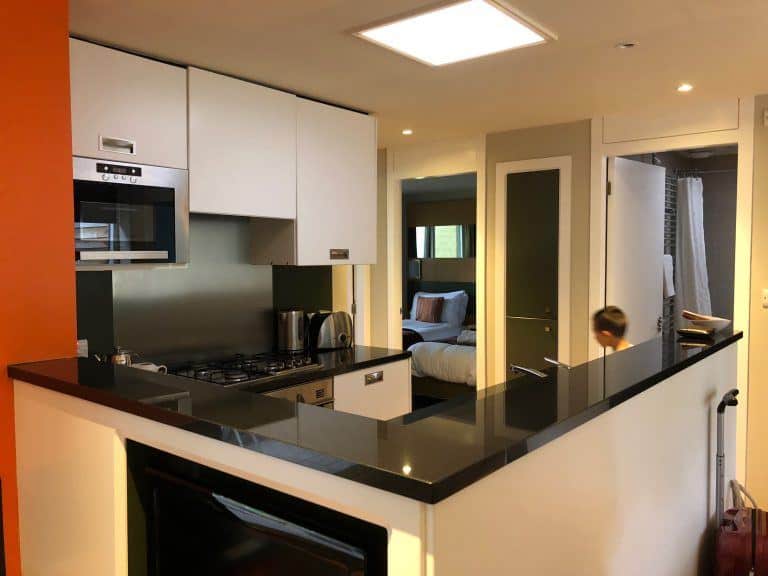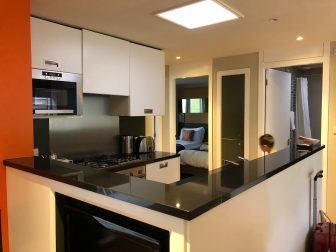 So every customer checks in either on Friday or Monday and checks out either on Monday or Friday.
For the food you cook at the lodge, you could buy them from the supermarket in the centre of the village, but  people seemed to take a lot of things from home by car, too.
Of course, there were restaurants in the village, but they were all boring chain restaurants.
To move around the village,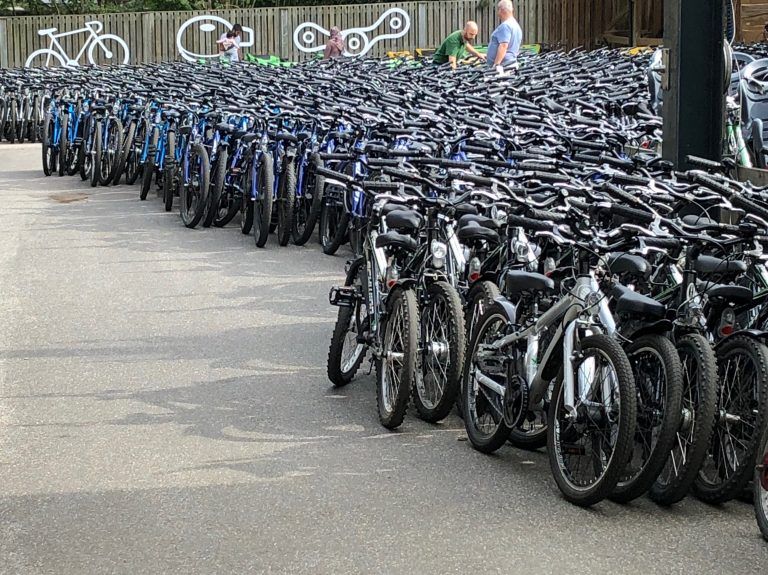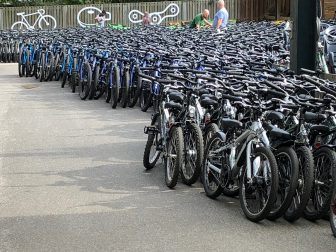 we needed to rent bicycles.
I had not ridden a bike for so many years…
The children were very happy seeing the wild small animals, such as rabbits and squirrels.
The highlight of this village is the big dome of the indoor swimming pools.
Quite a long time ago, when Center Parcs opened for the first time in the UK, I remember seeing the TV adverts saying "You can enjoy the tropical environment whatever the outside weather is" and I thought that would work in this country because the weather here is almost always bad.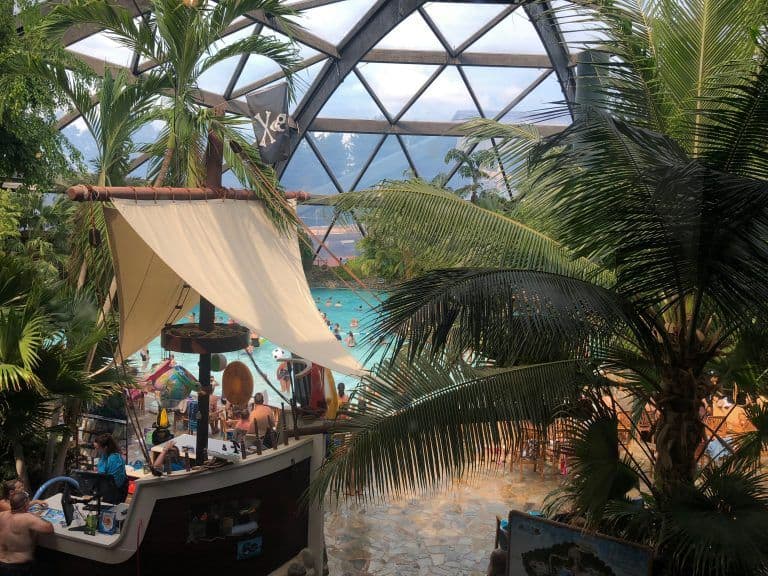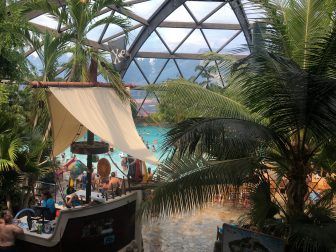 Apparently, they keep the temperature in the dome at 29.5 degree centigrade.
So, my expectation was high but when we entered there, at one glance it looked much the same as the one in 'Mikazuki' in Chiba in Japan.
However, after exploring it, we found many interesting slides, which was exciting even for the adults.
My husband especially liked the long one with many waterfalls so he went up there again and again.
Apart from this dome, there were many programmes run by Center Parcs, but each activity costs quite a lot, so you have to think and choose.
At the nature-orientated place, the programmes were mostly outdoor activities or sports for children, so if you are not interested in those things, you could feel bored.
There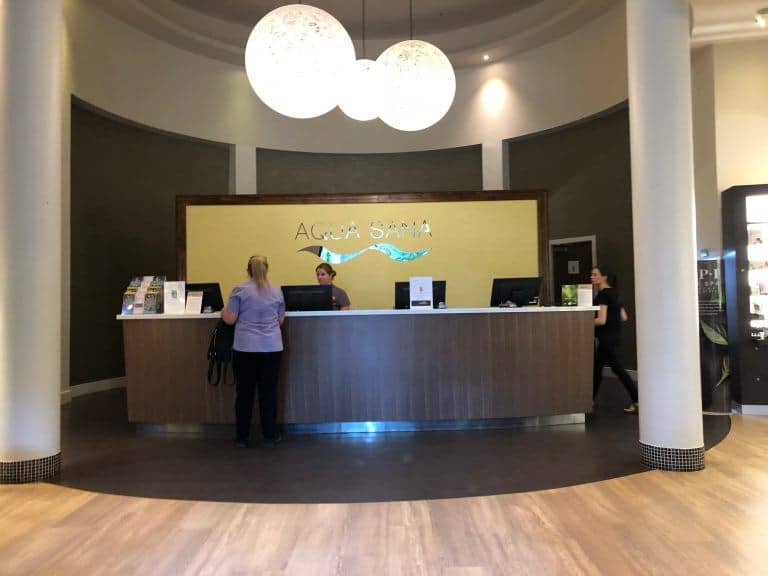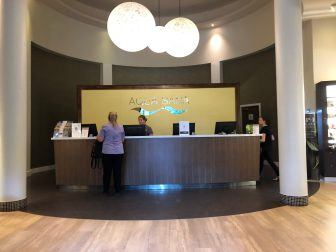 was a spa facility called Aqua Sana for the adults, so we tried that.
We were allowed to use the swimming pool, Jacuzzi and the various saunas as much as we wanted for three hours, but the massages were separate and expensive, so we came out after about two hours.
I liked the hot stone bed we laid down on in that spa, though.
So, over all, our three days in nature in the cool forest was not bad, but I do not know if we would go back there again.
According to the person who helped with our luggage on the day of our check-out, Center Parcs is run by a Dutch company and it opened in the UK in 1987.
This Sherwood Forest branch is the first and now there are 4 more in this country.
They are building one in Ireland at the moment.
In Sherwood Forest, there are about 1,000 lodges and all the time, including winter, it is 97% occupied and there are always about 4,500 customers spending their short holiday in the site.