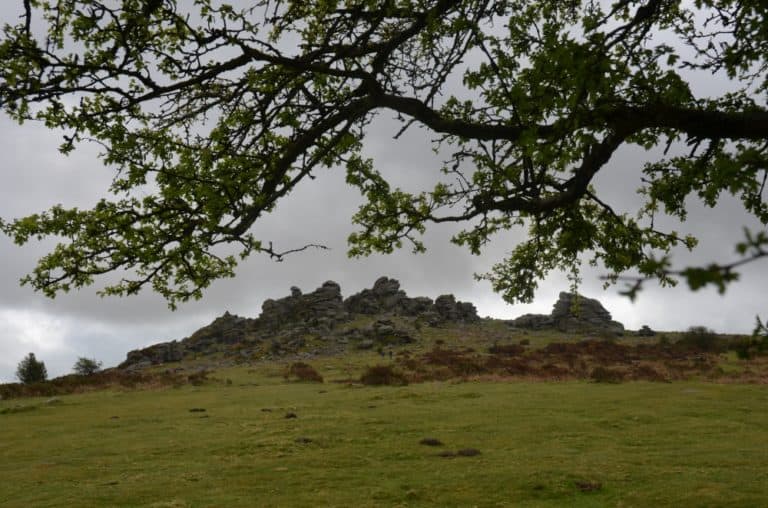 [ May, 2015 ] There are big rocks scattered around in Dartmoor National Park in Devon, in the south west of England.
The view is very wild.
Those rocks are apparently granite.
We saw some scenes with hills with rocks sitting on the top, as if they were castles.
These hills are called 'tors' and each tor has got a name.
There are as many as 305 tors in Dartmoor and we visited two of them.
When we went up the hill and looked up at the rocks, they were powerful.
The country view from the top was lovely.
Some people climbed up the rocks, but because of the rain, I thought I could slip and get injured, so I did not climb this time.
In fact, there seemed to have been some incidents here before, as we saw a bunch of flowers placed on one rock.
The local people use these places for walking their dogs.
The dogs were happily running about.