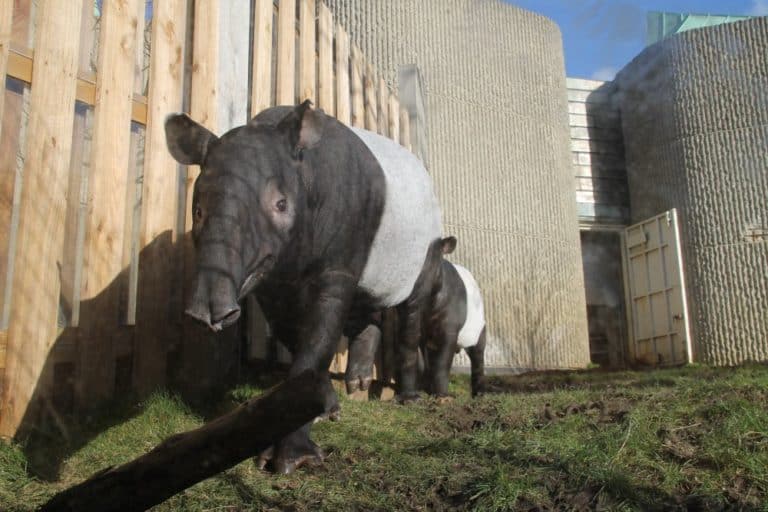 [ Feb.2014 ] We had the horrible weather this winter in England.
When the weather finally got better on one Sunday, we decided to visit London Zoo.
A lot of people seemed to have thought the same and there was a long queue at the ticket office as if it were a check-in desk at an airport.
London Zoo is the oldest zoo in the world which was opened in 1828.
Now there are more than 750 species of animals there.
When I told my mother in Japan that I went to the zoo over the phone,  she said "I seem to remember that London Zoo was about to close because of lack of funding".
I felt familiar about that story, so looked up the internet and found that in 1991, they announced that they must close it if the situation did not change.
Then huge amount of donation came in, so the zoo is still open now.
I was impressed by my mum's memory.
This zoo do not get any funding from the government and it is run by public donations and entrance fee.
So 10% of the official entrance fee is the donation.
The person at the window explains it, so if you do not want to donate, you can say that.
But it is hard particularly for foreign tourists to understand that instantly and ask for the deduction.
I felt it is a bit of cheating.
This time, my main purpose was taking photos of birds.